---
Lead generation for CX providers – Case Study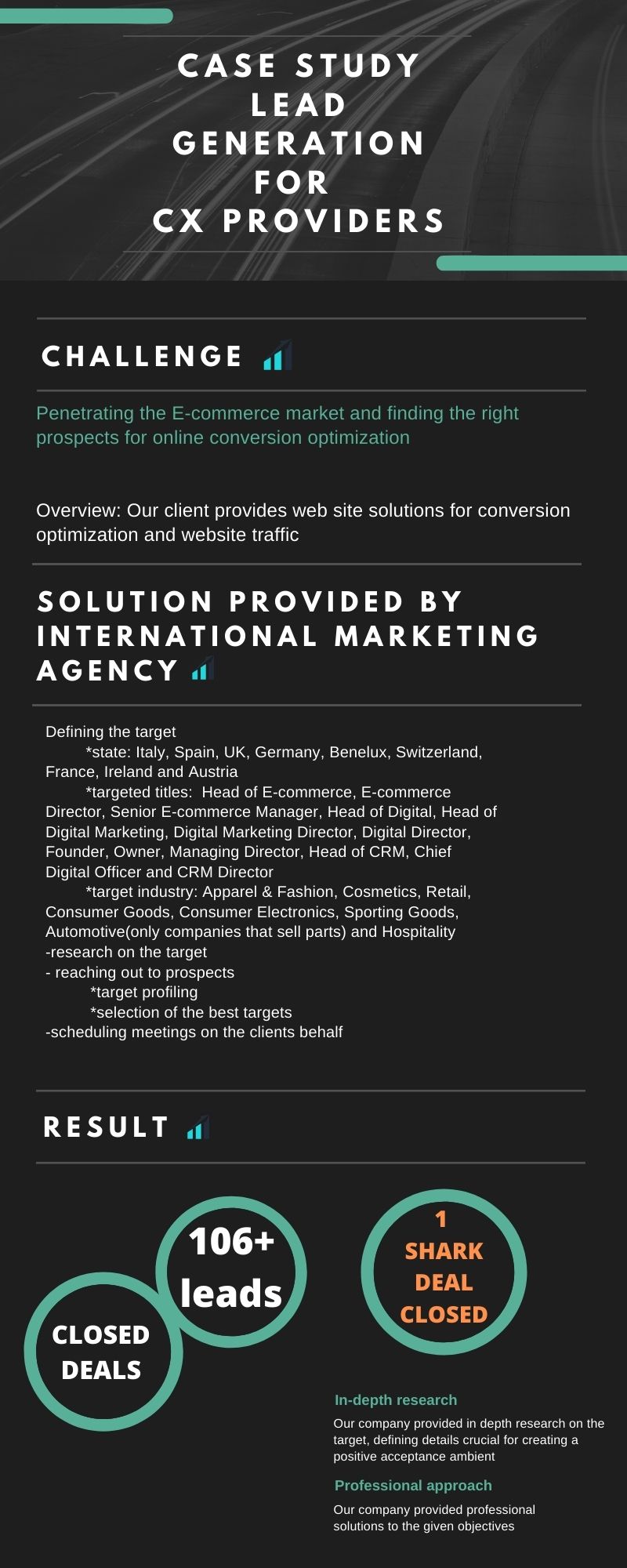 The world has gone digital, plenty digital. While we are popping in between the new possibilities and vulnerabilities of this new digital era and are swimming in a pool of websites that is very probably fast becoming an ocean of web sites, we bump into new problems and obstacles and the market creates new solutions along the way. As a demand generation firm, we are happy to deliver campaigns for digital solutions. Our client provides website solutions for companies that want to increase their conversion rates, generate leads or guide traffic to specific content. They used our services in order to infiltrate the E-commerce market and to find – detect the right prospects for online conversion optimization. 
Our client provides website solutions that solve the micromanagement of the web site visitor while he is exploring the website, such as solution to improve the customer journey , to prevent customers from leaving the site , to inspire and motivate visitors who have been distracted are stalled during their time on the web site and to continue their customer journey and promotion solutions. These overlay solutions provided by our clients, were evaluated as good products that will meet the market needs during our onboarding process and eventually this led to defining a campaign that has brought success for our client. 
The target was defined on the territory of  Italy, Spain, UK, Germany, Benelux, Switzerland, France, Ireland and Austria, within the following industries: Apparel & Fashion, Cosmetics, Retail, Consumer Goods, Consumer Electronics, Sporting Goods, Automotive (only companies that sell parts) and Hospitality.
The nature of the products naturally led to the titles which gravitate in this field of work: Head of E-commerce, E-commerce Director, Senior E-commerce Manager, Head of Digital, Head of Digital Marketing, Digital Marketing Director, Digital Director, Founder, Owner, Managing Director, Head of CRM, Chief Digital Officer and CRM Director. 
This campaign began slowly moving into the space of contacting the companies with a headcount of over 500, and since it is a long lasting campaigning process, after a few months it moved to a target of "no-limit" head count. 
The campaign covered more than 10 months in which research on the target was done, creating and adjusting content, creating sequences of messages, target profiling and scheduling meetings on our client's behalf took place. This persistent campaigning delivered more than 106 leads, closed deals and one "shark deal" closed for our clients. 
International Marketing Agency was with our clients on a long journey.. All along, we all have secrets, and we are proud to be the shadow of our clients success! 
Recommended Posts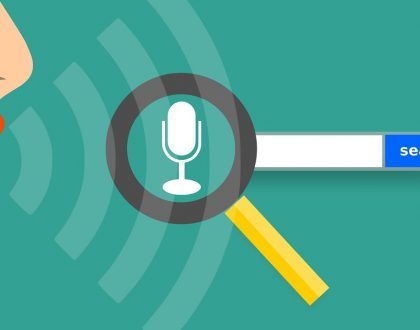 June 23, 2022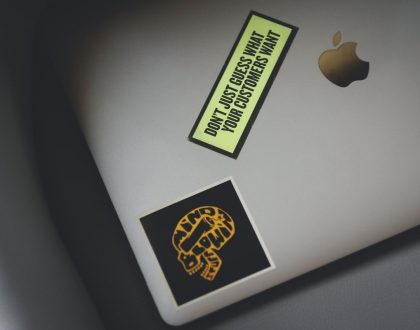 June 15, 2022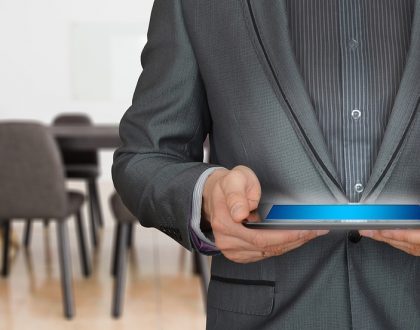 June 1, 2022