---
How Can LinkedIn Sales Navigator Help You In Your Social Prospecting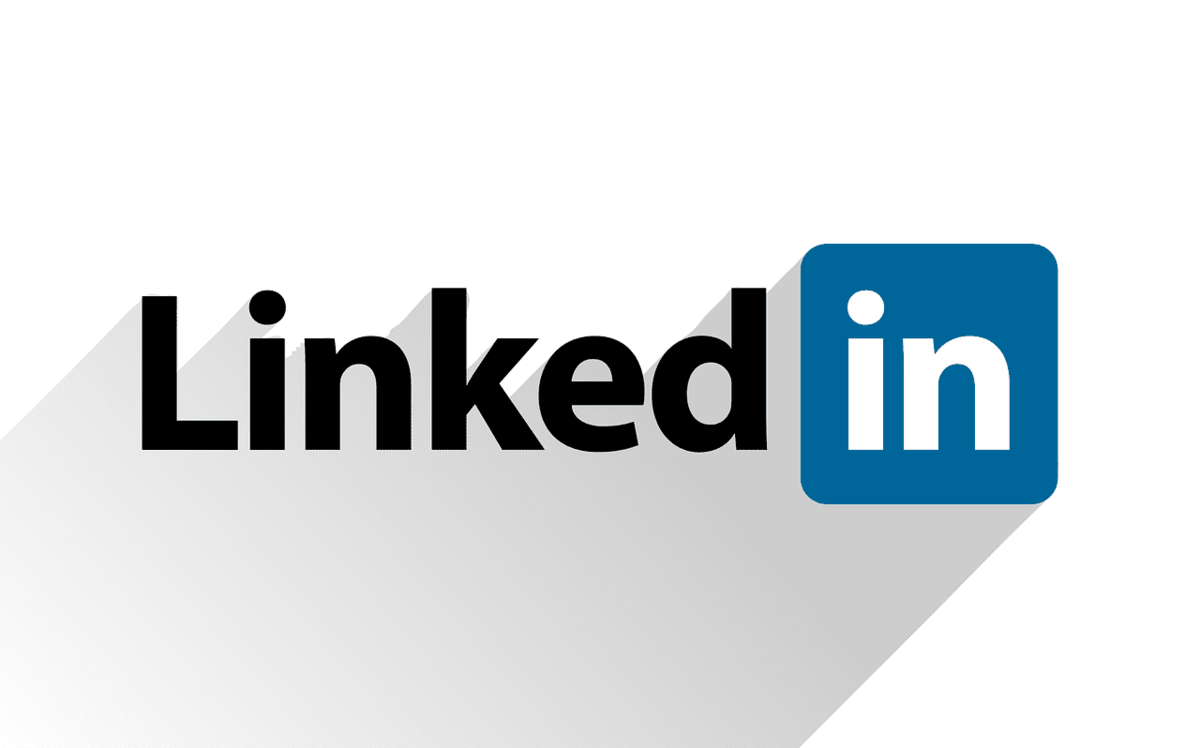 The market is global yet competitive, and you need to attract more and more customers to your services and products all the time. But how to do it again and again? 
One powerful way is to use social prospecting, which is the process of using social networking in order to find, research, and engage with your potential customers. And the tool that can allow you this luxury is called LinkedIn Sales Navigator.  
In recent years, LinkedIn has become extremely valuable when it comes to finding prospects that are suitable for your business. And a LinkedIn Sales Navigator review is what can show you the best, most compelling aspects of it and why it is so vital for your company. 
Therefore, here we will see how this tool can help you in your social prospecting. Let's start. 
What Is a LinkedIn Sales Navigator?  
If you ask yourself what a LinkedIn sale navigator is, the answer is simple. It is a sales platform that provides virtual selling by giving sales professionals the chance to build and maintain connections with their customers at scale. It is the centerpiece for B2B sales teams since it connects them with various sales technologies to create a foundation of competent and trusted real-time data.  
When it comes to sales professionals, LinkedIn Sales Navigator training is more than beneficial, and this tool is the best version for these professionals. The reason is that it has an impressive set of improved visibility to extended networks, search capabilities, and personalized algorithms that will give you the opportunity to reach the right decision-maker at the best possible time.   
But how can a Linkedin Sales Navigator review that insists on how good this tool is, help you in your social prospecting? Let's start from the basics.
Tools LinkedIn Sales Navigator Provides
There are three main functions every sales professional has to perform, and the Sales Navigator has all of them. You have to target in order to identify the prospects that are most likely to fit your services and products; you have to understand in order to track the key developments and indicators of buying intent, and you have to engage in order to make a conversion.  
Now, back to those tools.
There are many advantages of using the Sales Navigator, but here are the five most important ones: 
Keeping track –

You can

create and manage Custom Lists

that allow you to record and share notes with your team. Also, by keeping track of companies and people, you can save the most promising leads and accounts to get real-time updates.

 
Messaging and Outreach –

You can use InMail, which is a helpful tool, but the LinkedIn Sales Navigator allows you to use InMail in a more efficient way by creating quicker and more personalized conversations with potential buyers.

 
Unlimited searches –

Linkedin sales navigator reviews show one more important benefit. The Sales Navigator will give you the chance to see the full power of the global network of professionals LinkedIn provides because of its unlimited search capabilities. 

Prioritizing and Qualifying –

Another valuable aspect of using the Sales Navigator for social prospecting is that your searches will automatically point to useful results with the

Sales Spotlights

. This advantage is hugely beneficial since it shows you people share common interests. 

Powerful Search Tools –

Finally, but importantly, you can customize your settings in a way that this tool will work for your benefit. There are advanced search filters and sales preferences that allow you the advantage of indicating what types of leads you want to see. Depending on function, industry, region, or seniority levels, you can decide. The best part is that the Sales Navigator will start to surface leads and accounts automatically by making this. 
More Tips for Using the Sales Navigator for Your Social Prospecting
A great Linkedin Sales Navigator review wouldn't be possible without a few tips on how to use it to create a successful social prospecting for your company. 
Since we saw that one of the best benefits of using LinkedIn's Sales Navigator is that it helps you decide if a sales lead is good or not, and which main tools you can use for social prospecting, now let's see some other tips that can help the social prospecting process.
Use the LinkedIn Sales Navigator App
You can easily download the LinkedIn Sales Navigator mobile app, which is available for both iOS and Android users. It is valuable because it provides real-time updates for saved leads and accounts; therefore, you can easily reach out to them after they have written a post, shared some news, etc. Furthermore, you can also see the lead recommendations and browse their profiles. 
By having the opportunity to save accounts and leads, you can save the connections they have made right away after a call or a meeting instead of waiting for them to be on the computer. Also, this impressive mobile app allows you to send messages on the go, so contacting a potential buyer right after an event shows the difference between making a deal and not. 
Target Valuable Accounts
We all know that marketing can't live without sales and vice versa. Well, don't worry about it since the LinkedIn Sales Navigator review implies that working together on LinkedIn campaigns is better than ever. 
The reason being is that you can integrate the Campaign Manager and the Sales Navigator. 
Of course, marketers are still responsible for the timeline, the budget, and ad creativity, but now they can target accounts and leads their sales reps are searching for, which means that your messaging will be most important when you are engaging with prospects. Also, marketing can use lookalike modeling, and they can market to people that are similar to already existing prospective customers. 
On the other hand, salespeople have the advantage of seeing how their potential customers are engaging with the content and will be provided with alerts when a saved account has shared, read, or liked the company's content. 
Find Decision-Makers with the Account Map
There are many ways to create successful conversions, and B2B people know that every business has several decision-makers they need to connect with and sell their services and products to them. Finding the decision-maker is extremely valuable but also time-consuming. 
Luckily for you, you can use the Account Map in the Sales Navigator that shortens the research period in a significant manner. It may sound like a cliche, but it is true, time is money. Therefore, you can use this map by clicking on one of your prospective customers' accounts, going to their company, and finding out who the other essential decision-makers are since you will probably pitch the solution to them. 
In addition, this option allows you to filter by function, and you can save the account maps in order to use them for optimizing your sales strategy even better. 
Use Filters the Right Way
Yet another valuable tip we will provide you with here in this Linkedin Sales Navigator review or whatever you want to call it is to use the Sales Navigator filters the right way. 
It has more than 20 filters you can use to find leads or select potential buyers from specific accounts. You can use a filter that fits your ideal customer profile prospect precisely. Some of the best filters include choosing a specific demographic, territory, company size, what type of industry, etc. 
For instance, if your ideal customer profile is someone who is the Chief Financial Officer of a telecommunication company in the Los Angeles area, you can use the filters to find the most suitable profile. Also, another advantage is that you can see whether they have published something on LinkedIn in the last 30 days. Once you apply these requests in the filter, you can get more than 100 leads you can start to engage with right away. 
Don't Underestimate "View Similar"
Last but not least, use the "view similar" option as much as you can on every profile you see since it is an excellent way to easily identify leads that have similar jobs, interests, and backgrounds at various businesses and companies. 
This option is also beneficial when you have found the ideal lead in the search since you can click "view similar" and see profiles that are identical to your perfect lead.
LinkedIn Sales Navigator Pricing
After hearing all these impressive advantages, you are probably asking yourself how much does the LinkedIn Sales Navigator cost? 
Before we get to it, it is valuable to know that another benefit is that you can first use a free trial to see if the Sales Navigator is the best fit for your business. Anyway, the Sales Navigator pricing depends on whether you are buying it annually or monthly and whether you are using core or advanced pricing.
You can cancel both pricing options at any time, and the core option is almost $80 per user per month, and the advanced is $125 if you pick the annual option. The monthly one is logically more expensive, the core option is almost $100 per user per month, and the advanced one is nearly $160. In both cases, you can request a demo. 
Final Words 
Social prospecting is extremely important and beneficial for any business. Every LinkedIn Sales Navigator review will show you that this tool can excellently improve your company.
Use these tips when using the Sales Navigator and find the best prospective customers that will become your tomorrow's most loyal buyers. The B2B sales world is enormous, and there are many opportunities and challenges, but you have to work hard and make the best out of every situation!  
What is social prospecting?
Social prospecting is the process of using social networking to find, research, and engage with your prospects.
What is LinkedIn prospecting?
LinkedIn prospecting is contacting a person with the ultimate goal of selling them some of your services and products.
What is LinkedIn Sales Navigator used for?
LinkedIn Sales Navigator is the best option for sales professionals to use a great set of personalized algorithms, search capabilities, and improved visibility to reach the decision-maker.
Is social prospecting useful?
Making a connection with potential customers through social media provides you with added insight into who they are and what they want or need.
Recommended Posts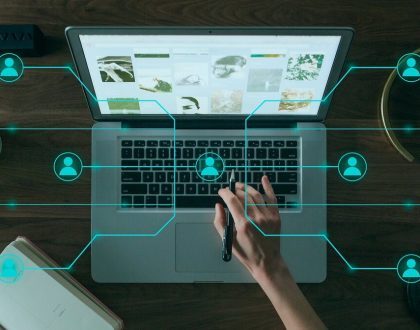 May 6, 2022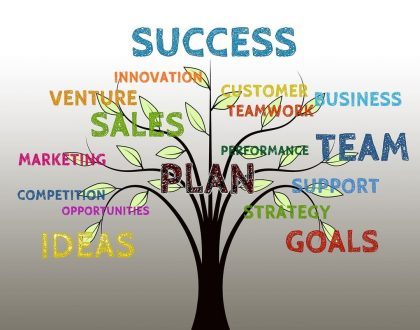 January 28, 2022
Privacy Overview
This website uses cookies so that we can provide you with the best user experience possible. Cookie information is stored in your browser and performs functions such as recognising you when you return to our website and helping our team to understand which sections of the website you find most interesting and useful.