---
5 B2B Marketing Strategies to Drive Results in 2022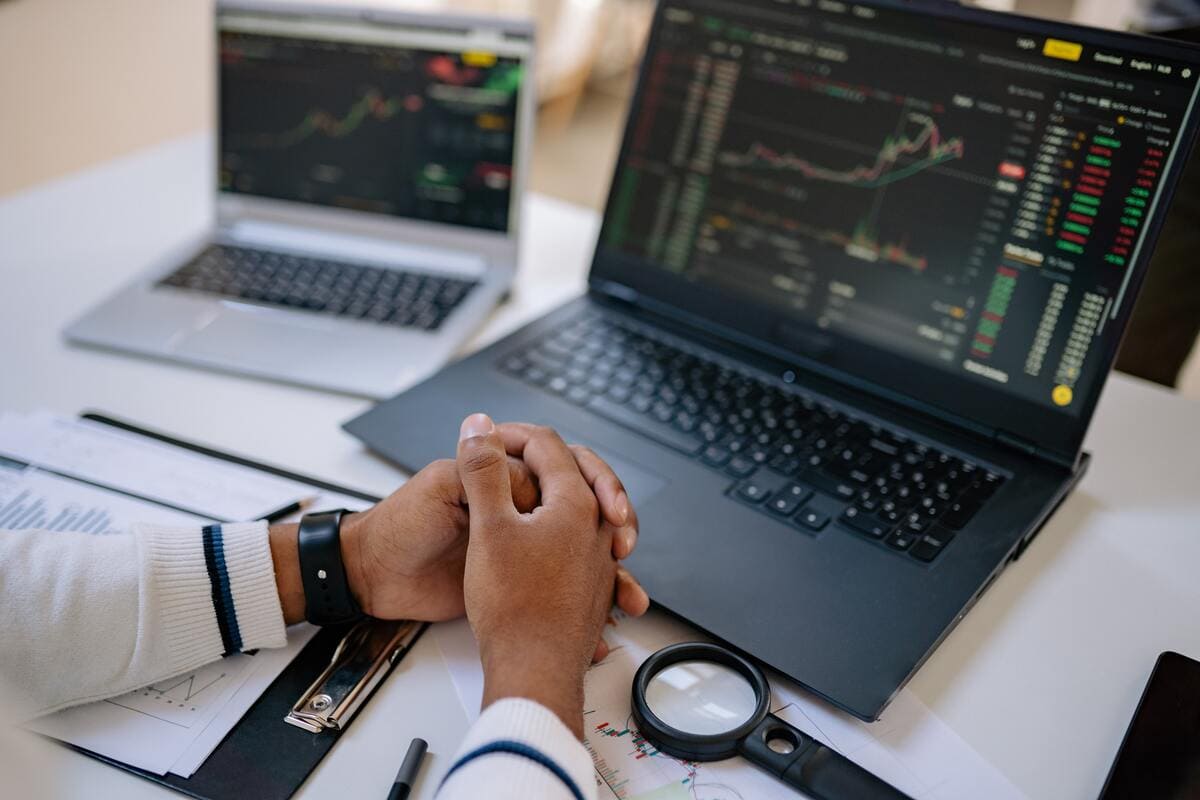 What Is B2B?
B2B stands for business-to-business, and refers to business done between two companies – one of which is the provider and the other one the provider of the service. B2B marketing is a type of marketing that targets these businesses by creating marketing for services and products to other organizations and businesses.
B2B marketing VS. B2C marketing
B2B marketing is different from B2C marketing (business-to-consumer) since the first one focuses on content that needs to be straightforward and a lot more informational than B2C. B2B marketing strategies are used to sell products and services to businesses that will resell them, and B2C sells products directly to the consumer. 
Furthermore, purchase decisions about the business are based a lot more on bottom-line revenue impact than those of consumers. The ROI, return on investment, is the number one focus for company decision-makers, a lot more than for the everyday person. In essence, both have different target audiences.  
If you ask yourself why B2B marketing is important, the answer is simple. It makes it easier to adapt quickly to all changes that the economy might bring in the future since a great plan can change everything. Having control of all essential aspects creates quicker development and leads to more efficiency.  
Therefore, hiring a marketing agency that knows how to create B2B demand generation is of high importance, and B2B marketing strategies are highly beneficial.  
That is why here we will see which are the most effective ones. The 5 strategies for effective B2B marketing we'll see include B2B email marketing, B2B digital marketing, B2B content marketing, B2B Account-Based Marketing (ABM), and B2B social media marketing. So let's start with the first one.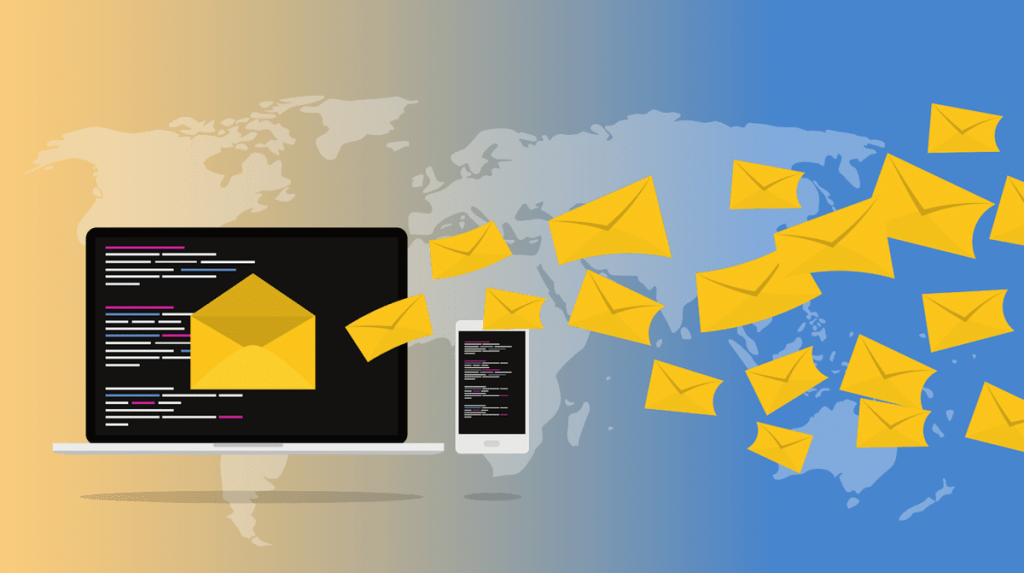 B2B Email Marketing 
The first one of the five B2B marketing strategies examples is B2B email marketing. It refers to using email marketing in order to send email campaigns to other businesses or companies rather than to consumers. It is crucial to follow successful entrepreneurs to constantly keep track of the B2B marketing trends 2022 and upgrade your knowledge all the time.
There are many email marketing practices that you can use, and here are some of the most effective ones.
Don't Send Too Many Emails
You are not going to convince a company of anything by sending too many emails. Quite the contrary, they will probably never read them.
Think of your personal account; you know that emails add up pretty quickly. So, if you don't want to be "attacked" by numerous emails from businesses, you shouldn't do the same to other businesses. Still, what is the correct number of emails one should send?
Two things can define this, first, send emails that you for sure know have great content and are genuinely engaging, and second, don't send more than once a week; even that can be too much. 
Speak Directly to the Target
Effective communication is vital, and since you need to convince someone, you have to understand what the potential business customer needs to capture their attention. Hit them directly with a clear solution, and if that business is too broad, you should define smaller groups of possible interest. 
So, get creative and start with a powerful line that will intrigue the potential customer to learn more about what you offer. And since the chances of converting a cold email into a lead are not huge, it is of high importance to create a line that will spark interest in the reader, and it is suitable with the content at the same time.
Not Less Than 50 words, Not More Than 125
The length of the text in an email can be an important factor when convincing someone to read it. You have to find a balance between motivating someone to read it and keeping them interested in what you offer, what benefits you provide, and why the reader should care. 
Various studies have shown that the perfect email copy should have between 50 and 125 words, nothing less or more. In essence, you must be brief but, on the other hand, not too short.
B2B Digital Marketing
Digital marketing b2b trends might change, but some of them also stand the test of time. B2B marketing strategies are constantly improving and becoming better, and the same goes for digital marketing. It is important to use them to achieve your goals.
Tactics that can strengthen the B2B digital marketing strategies:
Defining A Buyer Persona
Defining a B2B buyer persona is one of the critical parts you have to pay attention to in order to address your services and products to someone successfully. It refers to the key characteristics that will help you understand who you are designing a product or service for, who you are doing business with, in essence, who you are talking to about your products. 
The creation of a B2B buyer persona should almost always focus on who can be the key buyer. It is merely impossible to achieve success without defining a buyer persona since you will offer your services and products a lot more to businesses that don't need them and get rejected all the time. On the other hand, once you define the buyer persona, you will know exactly who you are addressing. 
Creating a Website
It goes without saying that you can not have a successful business today without a website. The whole world is online, and almost all products and services are found on the internet.
Being online will significantly increase your exposure as a business and bring you new customers. A good website will put your business in a situation where it can communicate with potential buyers, so-called prospects and allow them to inform themselves about everything you have to offer. 
Optimizing Your Digital Presence
It is not only important to be digitally present or have a site; it is also important to optimize your digital presence in order to be constantly visible. 
Several things are of crucial importance here:
Make the information you offer prominent and clear.

Optimization will help increase your visibility on all search engines, especially Google.

Be mobile-friendly since most prospects will read your content on smartphones.

Create a great social media strategy to spread your content.

Make the most out of SEO and organic traffic.
PPC Campaigns
As you can see, there are many ways to promote your business, and one of them is through PPC campaigns, which also are an efficient way to strengthen your B2B marketing strategies. 
PPC stands for pay-per-click, and it is an online strategy where you pay only when someone clicks on the ad. If you don't want to pay only for displaying your ads, you can use PPC to pay only when someone takes action by clicking on your ad. 
PPC campaigns can be effective if you define your target, use valuable keywords, learn from your competitors, set a budget, and use other beneficial factors from it by knowing who you are targeting. As mentioned before, PPC is significant mainly because of two reasons, you will advertise your service and products, while at the same time you will pay only when someone takes action.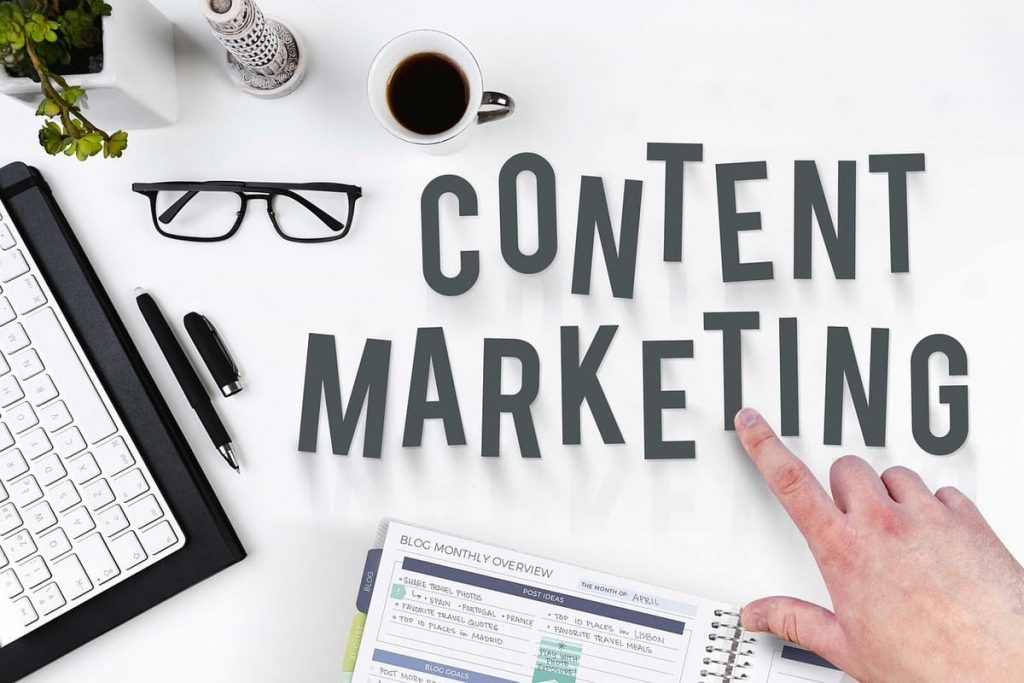 B2B Content Marketing
B2B content marketing is the act of using quality content in order to develop brand awareness, expand the audience for your business, and in the end to drive leads and potential sales by engaging with other businesses. 
Content marketing is one of the most efficient B2B marketing strategies today, and it will continue to be in the future. Some of the new rules of lead generation include creating straightforward content that will fluently show your business's offerings to the industry.
Why Is B2B Content Marketing More Important Than Ads?
There are many reasons why content marketing is more important than ads; some of them are the following ones:
Better leads

– Content marketing gives you higher quality leads than any other ad method. 

Free leads

– If you publish a quality post, it will start to climb up the search engine, so you will get leads and clicks without having to pay for them.

Control

– You will have a lot more control over various parts like word count, image dimensions, etc. These things will give you the chance to make content for your target buyers, which will increase the ROI. 

Engagement

– Content has the primary advantage of engaging with the prospect, unlike ads that interrupt them almost every single time. 
Types of Valuable Content In 2022
It is logical that the content you present must be of high quality, but certain trends change from one year to the next, so here you will be able to see the types of valuable content to use in 2022.
Start a Blog
Writing content is still extremely helpful for B2B marketing, so try creating blog posts on your site. Blog posts will support the SEO of your site and are a perfect way to inform your prospect of what you offer, keep them interested, and guide them to other parts of your business.
Try Infographics
Infographics can create a high-efficiency rate because they can present rich messaging in a simple and engaging way. They are the perfect combination of key messages, images, and information given to the prospect fast. 
Videos 
Videos grab the attention of the prospect by visualization and give you the chance to be extremely creative. You can also use animated videos or any other; it doesn't matter as long as your message is clear. 
Use Interaction
Polls and quizzes are extremely useful today, and they will be even more popular next year. This type of interactive content will improve your engagement and attract prospects. You can use it both on your site and on social media as well. 
The Link Between SEO and Content Marketing
Last but not least, even though there is a difference between SEO and content marketing, it is more important to know that there also is a strong link between them and a strong connection.
Content marketing has the primary goal of using relevant and quality content in order to drive profitable client action. On the other hand, SEO is the process of increasing traffic and attracting as many more as possible visitors and users to your site. In essence, content marketing without SEO is like a body with no soul and vice versa. 
B2B Account-Based Marketing (ABM)
B2B marketing strategies include account-based marketing, so-called ABM, where sales and marketing teams work together to find the best possible targets and turn them into new customers. Rather than casting a broad net, many business companies realize that ABM as a marketing strategy can be a lot more successful. 
Some of the most important ABM characteristics that are of huge importance include:
The Sales Cycle Is Shorter
Sometimes it can take a long time for prospects to decide to buy services or products, and time can be highly important since getting more customers is extremely beneficial. ABM solves this time issue by giving the right message to the most important decision-making accounts, helping to create shorter sales cycles. In fact, it speeds up the process as much as possible.
Effective Marketing Budget
The importance of ABM reaches the highest levels when it comes to your budget. Lead-based strategies spend money to get more leads and qualify them after that by using money on some that are a poor fit. 
ABM saves money by determining which of those accounts are the best for your business before you try to reach them, and then you can spend the same money for reaching them on various places online, at events, etc.
ABM Is About Customer Experience
More than anything, ABM is about the experience of potential customers. It is fair to say that many potential buyers don't look for sales calls to start their research; they want to find solutions in their own way and want communication only with relevant vendors. So, ABM makes it easy to deliver these needs through the buyer's journey and cycle. 
No Cold Calling
Once you have almost perfect target accounts and know who they are, your sales team is up for success with the buyers. By the time they reach out to your targets, the buyers will already be exposed to the messaging of your business.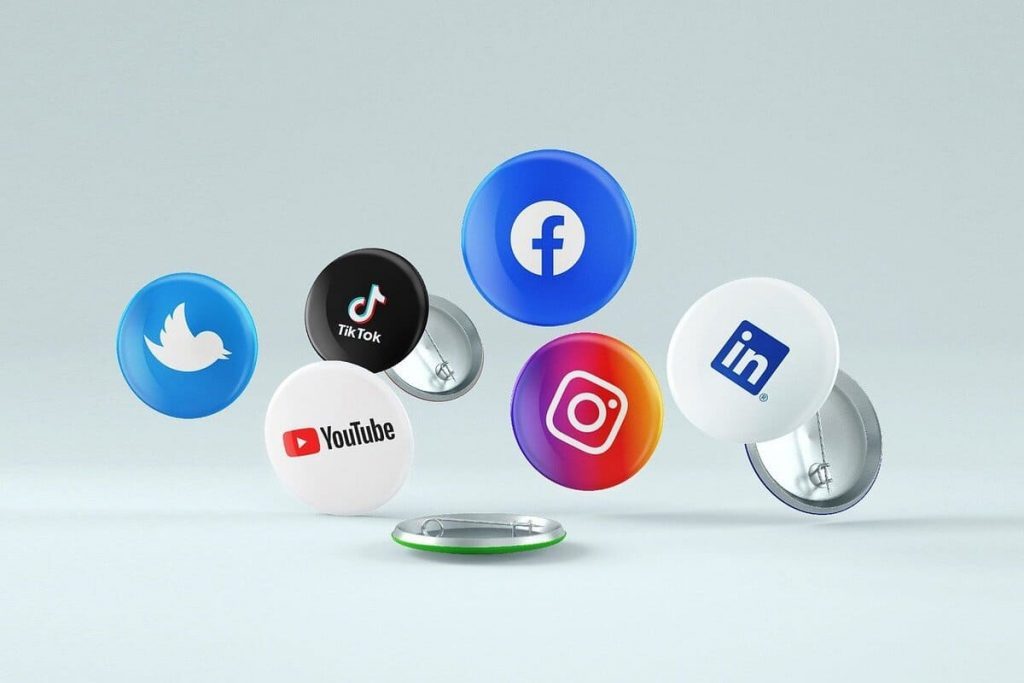 B2B social media marketing
In the end, B2B social media marketing is also one of the most efficient B2B marketing strategies today. It is valuable to generate leads from social media, and it can be extremely effective, especially from Linkedin.  
Here are several vital ways about how to generate leads from social media:
Learn Which Channels Do Your Buyer Personas Use

– You don't have to be literally present on every social media platform there is, but you should be present on the ones that you know your buyer personas use. So, once again, you have to know your buyer's persona. 

Copy-Paste Doesn't Work –

People in general, but especially B2B potential customers, may follow you on different channels but don't want the same content. There would be no reason to follow you everywhere if you copy-paste your content from one medium to another. So, use different content for different platforms. 

Build Quality Content –

Since social media channels won't generate leads on their own, you have to make quality content to attract prospective customers. The better the content, the higher percentage of generating leads. 

Use Action Words

– It can be valuable to use action words and provide clear messaging of what you are selling, straight to the point. Buyers don't want to bother reading long headings on social media; you have to present the information directly.
Linkedin became one of the most valuable lead generation tools for B2B sales from all social media platforms. The biggest reason is that it provides a straightforward process, and the Linkedin acceptance rate is at a high level with ways to increase it even more. Here you can see several essential ways to generate leads from Linkedin:
Create and Maintain A Quality Profile
You must have the following elements on your profile:
Have a background image

List the experience of your business

Write an engaging headline
Publish Quality Content All the Time
Even though we mentioned this above, it is valuable to note that quality content doesn't mean only the text but also quality images and videos or any quality content you provide on your profile.
Engage     
A social network means that you have to be sociable. Recognize quality, congratulate when you can and where you should, make great connections, etc.
Use the Free Tools But Also the Premium Ones
Free tools can provide you with benefits, and you should definitely use them, but you can have even better success with using the premium ones. Linkedin has a fantastic business model that allows you to use the Sales Navigator that is rich with various tools to connect with key prospects, and that is what you want. 
Conclusion
Here you have 5 efficient B2B marketing strategies to drive results in the upcoming 2022. As you can see, it is not about if there are strategies, which is evident that there are many; it is more about how you are going to use them and choose which one is the best for your business.
B2B marketing is constantly evolving, and these five marketing strategies can be of great value to your company or organization. So, don't waste any more time and start learning more about improving your operations and increasing your sales. Good luck! 
Recommended Posts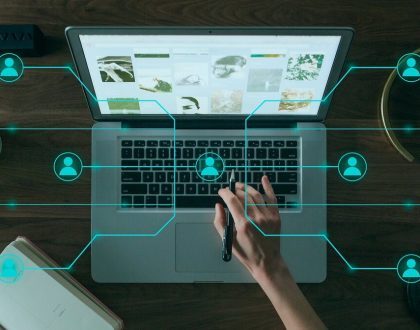 May 6, 2022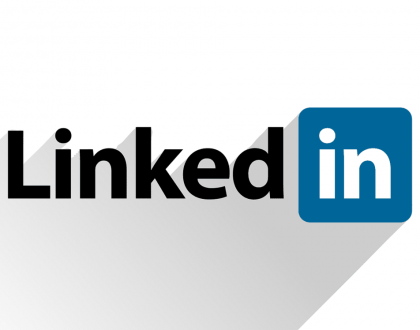 February 9, 2022