---
All You Need to Know About AI Lead Generation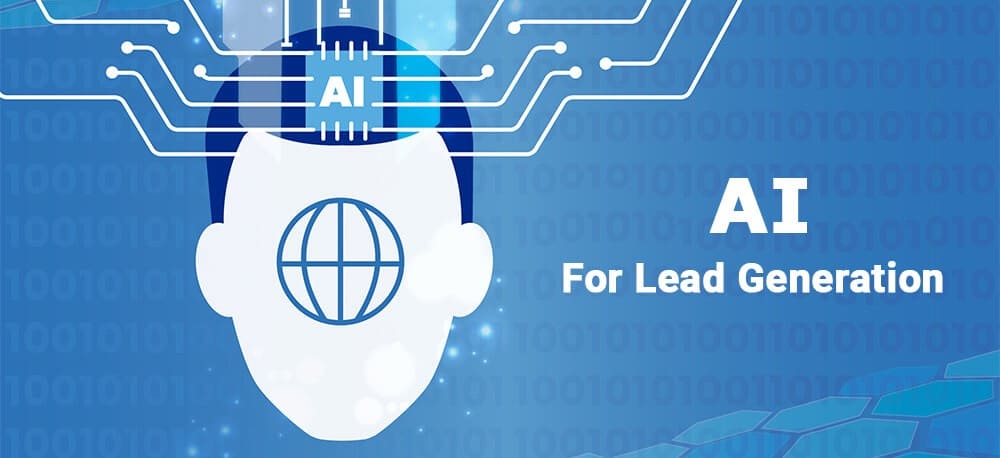 The primary purpose of every firm or brand's marketing strategy should be the generation of leads through a B2B demand generation system. In order to dramatically increase the number of sales opportunities available to you, this strategy needs to be well planned and carried out.
Poor strategic planning can result in your campaigns not working as effectively as anticipated and can lead you to question the quality of your product, even though the issue is not actually caused by the product itself.
Think about the number of times you have done a search for a product or service simply out of curiosity, but you have not yet decided to buy it. This could be because you are still weighing your options regarding whether or not to buy it, or it could simply be that you do not feel prepared to do so at this time.
The same thing takes place with your audience, they might have gotten in touch with you, and you might have already answered all of their questions, but they still haven't made a purchase. It has been demonstrated that between 92 and 97% of the visitors who visit a website will not become clients immediately after their visit. 
The requirements of businesses and the expectations of customers are increasingly being met by AI lead generation technologies.
Because of the epidemic, businesses have had to concentrate their efforts on increasing their sales and reducing their costs in order to pull themselves out of the difficult period that the quarantine has meant for many of them.
The transition to the new normal presents the task of increasing productivity, accelerating the processing of orders, and attending to customers' needs in the shortest amount of time possible.
Artificial intelligence (AI), which has shown itself to be quite effective in increasing the number of leads and converting those leads into sales, can be a very helpful friend in this endeavor.
AI-based solutions are increasingly meeting the requirements of businesses as well as the anticipations of customers. Whereas these solutions help businesses save time and money and make their strategies more effective, AI-based solutions also make shopping more enjoyable and reduce the amount of time it takes to complete a transaction. 
Lead 
What types of leads are there?
A person who is directly interested in the product or service that is being given is regarded to be a potential customer and is referred to as a lead from the perspective of sales.
However, when viewed from the perspective of marketing, a first contact made by a user with a company is considered to be an early stage of the sales funnel and is referred to as a lead.
Cold leads
Cold leads are those that are not yet ready to conclude the purchase and, as a result, activities should be taken to help them go forward in the process.
Marketing qualified leads
These people have already conducted some research and are aware of the various solutions to their problems that are at their disposal; nonetheless, they are still weighing the pros and cons of the various possibilities.
Sales qualified leads
It is the type of lead that is desired the most. Here is a person who is ready, informed, and willing to contact the company to inquire about the options it provides or how they can acquire your product or service.
How to attract leads?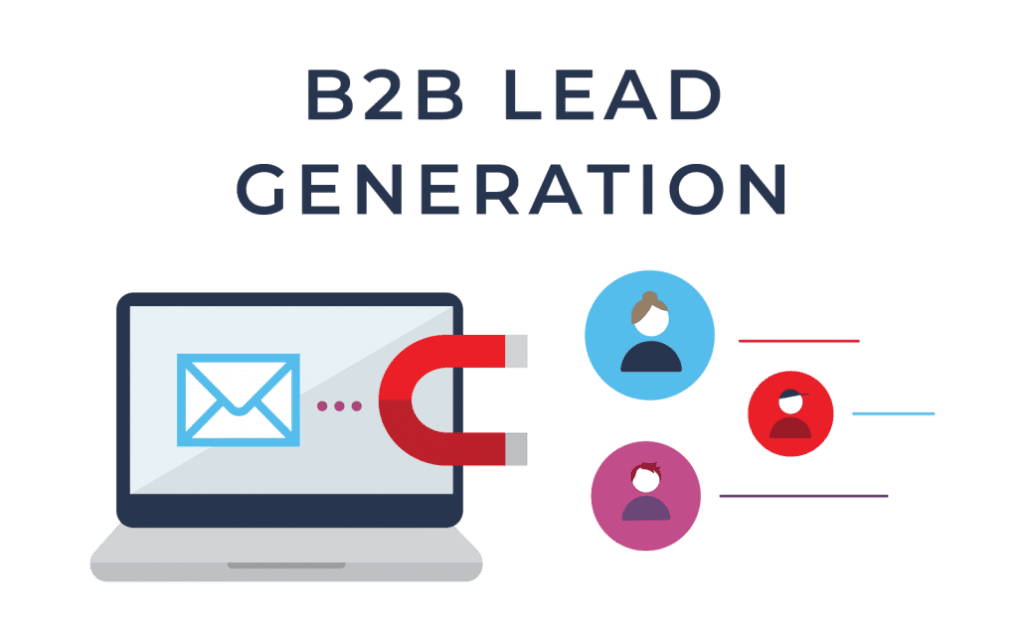 The term "lead acquisition" refers to all of the activities that are centered on the goal of adding as many contacts as possible to our database.
If an individual does not provide their email address and agrees to the terms of the company's privacy policy, it is not legally feasible to follow up with them or send them emails. Therefore, it is vital that this information be sought from all individuals at all times.
Leads can be acquired through any offline channel, such as events or trade exhibits, or through any internet channel, such as landing pages, Facebook advertisements, or blog articles that contain embedded links.
However, the acquisition of leads through online channels is by far the most common practice in inbound marketing initiatives.
In this scenario, consumers find the content appealing, wish to download it, stay up with the latest news, or acquire additional information, so they fill out the form with their personal information. The most important thing is to provide useful content in a format that is intended to drive AI conversion.
Get downloadable content
You can get downloadable stuff like eBooks, guidelines, and templates, which are typically linked to the blog's existing content.
The user discovers a piece of content that piques his attention, and in order to access it, he must first register with the company and become a part of its database.
Newsletter subscription
Electronic newsletters that are distributed via email are regarded as being very useful because they disseminate high-quality content that draws in traffic, boosts conversion AI rates, and the user views it as being very useful because they can obtain numerous benefits for being subscribed, such as discounts, promotional codes, access to training, or free samples. 
This is why electronic newsletters are considered to be very useful. And users place a very high value on this and have a very positive impression of it.
Landing pages
Since it will be possible to access a form from these pages, the approach is utilized extensively due to the fact that it has been shown to be successful. 
The instant the user registers, he or she will transition from being an anonymous visitor to a lead and potential customer for the business.
It is essential that these landing pages be well organized, aesthetically pleasing, straightforward in their operation, and equipped with calls to action that simplify the registration process for the user.
Lead nurturing vs. lead scoring
It consists of delivering useful content to the appropriate audience at the appropriate time is an essential part of it. 
It should not be forgotten that we live in a multichannel environment and that the more interesting, relevant, and surprising content you deliver to the user, the more options you have to achieve your goals more quickly and effectively. The most common way to accomplish this is through email marketing campaigns.
Lead scoring
This involves determining both the user's actual level of interest in the items or services that are being offered as well as how well he or she fits the profile of the ideal client.
In this method, it is necessary to separate and prioritize those contacts who have the most potential to convert in order to design unique strategies for those connections.
Important note
At this point, it is essential to underline that neither of these two methods can be carried out without a Marketing Automation platform to automate and measure the actions that are carried out. This fact cannot be emphasized enough.
This is an extremely important element to keep in mind because accurate measurement is necessary in order to reach the best conclusions and maintain forward momentum.
Trends in AI lead generation for 2022
The disappearance of cookies
The inevitable demise of cookies is the primary consideration that must be made prior to the development of any lead-generating initiatives in the year 2022 as it is a huge trend. Companies have made considerable use of cookies as a means to collect client data and manage said data for the sake of developing digital marketing campaigns.
However, in order to safeguard the online privacy of the millions of people who use the internet, their applications will be phased out in the near future. 
In spite of the fact that this is, in theory, an action that needs to be taken, it will undoubtedly have an effect on the work of marketing departments and agencies in the market, who will need to improve the quality of their own databases without being invasive. 
In addition, in order to conform to the new digital requirements, AI lead generation initiatives will need to have their structures rethought.
Application of social ads and SEM
When it comes to AI lead generation, advertisements are one of the strongest partners that B2B organizations can have. On the internet, two sorts of campaigns are search engine marketing and social advertising.
Campaigns using Google Ads are one of the most effective ways to grab the attention of new customers. Their cost-benefit ratio is particularly beneficial for ad managers, making these campaigns one of the most effective strategies available. 
In addition to this, it has a beneficial impact on the volume of online traffic that the brand receives, which in turn helps to improve its position on Google.
On the other hand, advertisements on social networks like LinkedIn or Facebook are a great way to grab fresh leads. A B2B company will have the ability to contact new clients in a quick and cost-effective manner thanks to formats that have been specifically built for this purpose and the vast number of targeting possibilities that are given.
Interactive and quality content strategies
Each and every customer, including those of B2B organizations, are searching for high-quality information that may assist them in resolving their most pressing issues and requirements.
Because of this, content tactics have evolved into an ideal replacement for traditional methods of lead creation.
The production of content that is both interactive and audiovisual is a rich vein for interactions and engagement, and it is significantly more effective than the production of other types of content.
As a result, we can locate things like product recommendations, calculators, infographics, augmented reality, and interactive emails, among other things.
In addition, the campaigns that have the best prognosis for generating leads in 2022 are those that offer downloadable material of some kind.
If you provide prospects with knowledge that is comprehensive and of great value in the form of an ebook or guide, they will feel compelled to acquire it in order to satisfy their requirements.
All for free, by simply sharing information with one another.
Launching B2B email marketing campaigns
The elimination of cookies will compel businesses to improve the quality of the prospect and customer databases they maintain internally.
Having access to a reliable and up-to-date database will have a significant and beneficial impact on the efficiency and rate of conversion achieved by particular tactics, despite the fact that, in theory, it might be an impediment to the development of new strategies. Email marketing is an example of this.
According to HubSpot's research, the vast majority of firms (93%) employ the use of email marketing, making it one of the most effective marketing methods for business-to-business companies.
A mailing campaign that is well-designed will be more successful than it has ever been, especially if the company already has a database full of qualified prospects.
In order to accomplish this goal, it is essential to provide content that is both educational and beneficial to the clients.
In addition, the design of both the landing page and the mailing must be thoughtful and cohesive in order to make it simple for the customer to locate the information they require and the call-to-action buttons.
Quality services and experiences
There is no better method for B2B brands to retain consumers and generate new leads than by providing high-quality service to their existing clientele through AI lead generation.
Companies are always seeking exclusive perks and a one-of-a-kind experience that will entice them to continue working with you or invest in your business.
As a result, you need to reinforce and optimize the service across the board, beginning with the website and continuing all the way through the after-sales support.
You need a website that loads quickly and is simple to comprehend. The products and solutions you offer should each have their own part on the website that presents all of their advantages in a manner that is succinct and straightforward.
Additionally, as a company, you need to be there at every point of the sales funnel, particularly after you have made a final sale.
The Bottom Line
When we first begin the process of producing these leads, one of the presumptions that we have to keep in mind is that we need to determine when the optimal time is to obtain these leads and that we need to be very clear about what it is that we want in terms of our marketing campaigns.
In this way, we will have to decide whether we are seeking a huge number of leads or whether these leads, despite there being fewer of them, are of a higher quality.
Before beginning to carry out the purchase of these leads, some of the considerations that need to be given attention include making these decisions as well as taking into account the potential benefits that will be brought to our clients in the future.
What is SEO by voice?
Voice SEO is centered on providing relevant responses to the questions that people ask when they use voice commands to interact with their smartphones or virtual assistants. This helps improve positioning in search results.
How many searches are done by voice?
Voice searches account for 20% of all Google searches performed on mobile devices, according to the search engine. In addition, an increasing number of people are now conducting their internet searches verbally.
Do I need to consider voice search in my SEO strategy?
Voice searches are distinguished from traditional internet searches in that, rather than the user inputting the search phrases into the Google search bar, the user verbally communicates what it is that they are looking for to the search engine. Because of this, it is essential to adapt SEO to voice searches because the responses offered by Google differ depending on whether the search is typed or spoken.
Recommended Posts
August 17, 2022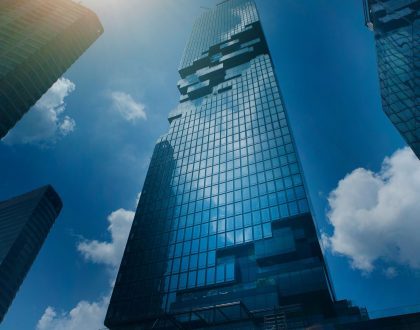 August 11, 2022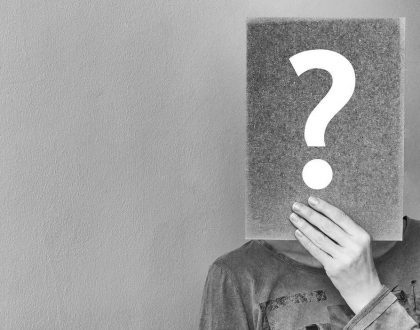 August 10, 2022