---
B2B lead generation trends in 2022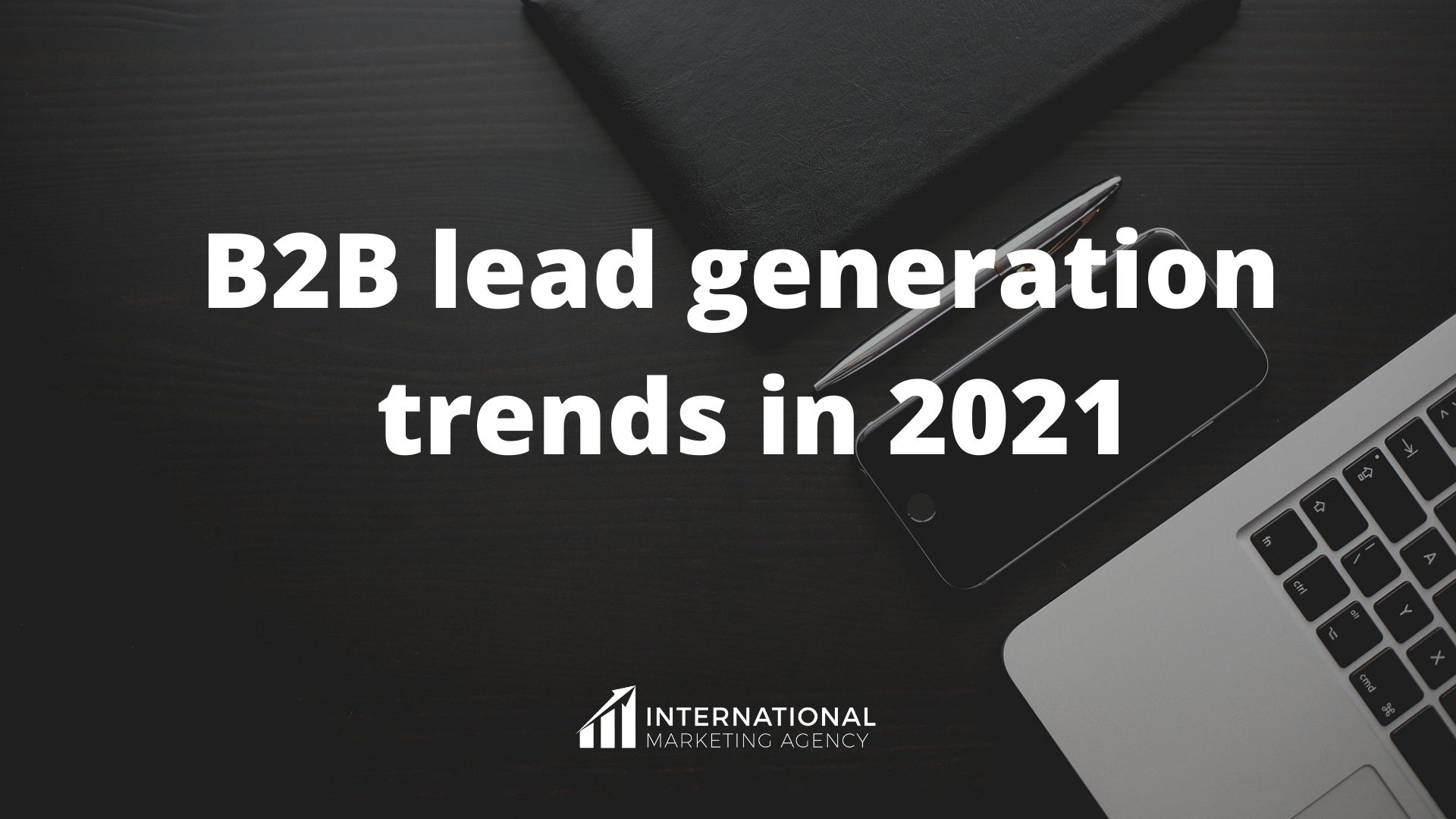 If you look back at the previous decade in marketing, you can see that nowadays things are moving too quickly. Trends come and go with the speed of light, some of them have transformed the way lead generation works. Especially the new normal in which we are living has forced B2B marketers to rapidly react to changes in the work structure. They've been faced with the cancelation of business events and culminated in a complete cessation of conducting any business face to face. With no real-life engagement opportunities available to generate leads, meet prospects or onboard new customers, the B2B customer decision journey has undergone accelerated digital transformation. 
New trends are changing the way businesses operate. There are few key lead generation trends that are driving innovation and investment in the B2B area this year. If you doubt which lead generation ideas to invest in, make sure these B2B lead generation strategies are at the forefront of your plans. Even Though this year, it's almost at the end, you still have time left to implement these strategies and crown the end of this year with success. Here are the trends you need to follow in 2022 when it comes to B2B lead generation:
Trend 1: Account-based marketing
What's account-based marketing? Account-based marketing is a business-to-business marketing strategy in which marketing and sales collaborate to create personalized buying experiences for a mutually identified set of high-value accounts.
ABM has had its time in the sun and still continues to grow because of the results it is delivering. A report from 2016 reveals that more than 70% of B2B companies have staff that is fully or partially dedicated to ABM programs. It continues to be a hot trend because it concentrates sales and marketing resources on a clearly defined set of target accounts and high-value customers and delivers a clear return on investment. 
A step you should follow when doing account-based marketing is defining a list of target customers and profiles, based on the value they will add to your business. You then direct your forces towards converting these prospects into leads. Your marketing and sales teams are both working towards the same goal which is securing customers that will generate the most profit for your business and you are running campaigns to generate the most profitable leads. Your sales team only puts time and resources into potential customers that are truly worth the investment. 
Trend 2: On-page lead qualification
Lead qualification is the process of vetting prospects to determine which ones deserve a place on your lead list. Effective lead qualification can be tricky. Manually qualifying leads is impractical and even automated solutions rely on collecting enough data to make informed decisions. Collecting this data is a challenge and you have to find the right balance between positive UX and data capture through your lead generation strategies. 
Here comes on-page lead qualification as the best, most effective, and suitable solution for qualifying leads. On-page lead qualification refers to the process of scrutinizing and qualifying prospective leads after they sign up. This way, qualifying each lead manually is no longer needed, which can reduce the effectiveness of overall lead generation efforts. 
On-page lead qualification involves leads being asked to provide follow-up data once they have signed up and shown interest in your offerings. This data helps marketers develop multi-stem buyer journeys that let CRMs leverage conditional rationality to qualify leads.
Trend 3:Multimedia thought leadership 
According to a study about the impact of thought leadership published by LinkedIn and Edelman, 89% of decision-makers say thought leadership is effective at improving their perception of a brand and 90% of respondents said thought leadership increases their respect for organizations. Also, 89% said their perception of the brand's capabilities increase and 89% said they trust brands more that produce convincing thought leadership content.
Thought leadership lets businesses leverage their brand authority and helps improve the brand's reputation and perception. It's a multimedia strategy and publishing content only on LinkedIn isn't enough to demonstrate your authority. Some of the most impressive thought leadership content right now is being published on YouTube where people are building their own personal communities. Big and important names like Google and TED have their own YouTube channels for sharing insights and thought leadership content. 
A type of content that is gaining traction now is podcasts, with a 51% increase in listeners since 2019 in the US alone. Other statistics reveal that 55% of the customers have engaged with content found through a podcast at least once. So, if you want to set yourself up as an industry leader, it's time to have some meaningful conversations through podcasts.
It is really important to understand the benefits and limits of each content type and diversify your efforts.
Trend 4: Alignment of marketing and sales teams
Aligning your sales and marketing teams through timely communication, collaboration, and a set of agreed-upon metrics and lead criteria to be used by both groups is a must if you want to avoid missing revenue targets because of poor-quality leads.
When the conversation rate between the teams is too low it is natural for the sales team to express frustration with marketers about the quality of the leads passed to them. Research uncovered that just 56% of the B2B marketers are checking the validity of the leads before passing them on to the sales team. But integrating your marketing and salespeople and processes enables your organization to design a coherent, effective workflow for generating, scoring, nurturing, and moving leads through the B2B sales funnel.
Using the right software that allows you to integrate marketing and sales processes is essential if you want to create marketing strategies that generate a higher volume of leads that bring revenue to your organization. With the help of automated workflows, both teams will be able to keep track of the status of the lead and take the right action when needed.
Trend 5: Positive page experience-UX
Companies need to make sure that they deliver a positive experience on every page since page experience is Google's most technical and detailed approach to grading the usability of web pages. It is confirmed that page experience is one of the most important signals in the algorithm and often serves as the tiebreaker when content quality is deemed to be equal. 
In 2018, these three signals were the key factors:
Loading times: This stands for the average amount of time it takes for a page to show up on your screen. Google suggests that page load time should be under two seconds.
Interactivity: Determines how quickly interactive elements respond to user actions and Google wants to see responses of 100ms or under.
Visual Stability: Stands for whether elements on the page move after loading, causing instability and a range of UX issues. In order to provide the best experience for users, you should aim for your site to have a CLS score of 0.1 or less. Google suggests using the 75th percentile of page loads, on both mobile and desktop, to get an accurate performance threshold.
But in 2022 there are four more signals that are added to this list:
Mobile-friendliness: This means that the site is designed so it can be viewed on smartphones and tablets. It is adapted for smaller screens, so it would be possible for every element to be accessible and polished on every mobile device.
Safe browsing: Stands for browsing that prevents functions that are not on the list of authorized programs and activities.
HTTPs: Ensure that the data sent between the user and the server cannot be interjected and stolen or modified.
Interstitials or Pop-ups: This metric ensures that the main content of your website is accessible to the users. It analyzes whether the web page contains advertisements or pop-ups that are hiding the main content or making it less accessible or lowering the page's navigability. 
Trend 6: Leverage user analytics for future campaigns
There are expectations that lead generation will continue to grow more data-driven, with analytics playing an increasingly important role. As artificial intelligence popularity grows day by day there is an increasing number of AI-based marketing and sales tools available that can help you gather data, extract insights from it and meaningfully present the findings.  A study shows that 30% of the companies that participated in the study already use both Google Analytics and Adobe Analytics. 
While research from 2020 shows that 57% of organizations began leveraging user analytics to inform their lead generation strategy. Owing to user analytics, you can generate insights about trends in traffic volume, sources, and visitor engagement. These findings will help you guide your link-building and link-earning efforts for SEO and referral purposes, enabling you to increase your promotion budget for sources that drive the most traffic to your website.
Lead generation marketing trends come and go.  And as lead generation and prospect engagement go more digital and omnichannel, following the trends above is vital to maintain your competitiveness, drive lead growth, and will keep you ahead of the game.  
Recommended Posts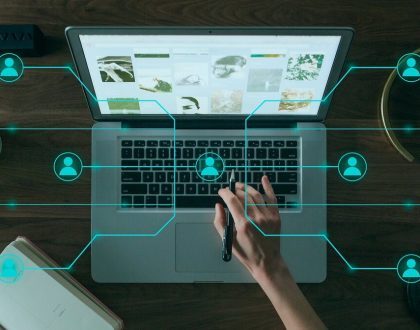 May 6, 2022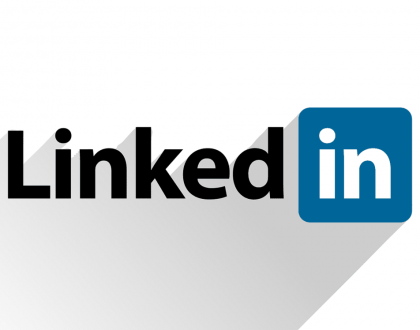 February 9, 2022