---
What Is Customer Centric Marketing?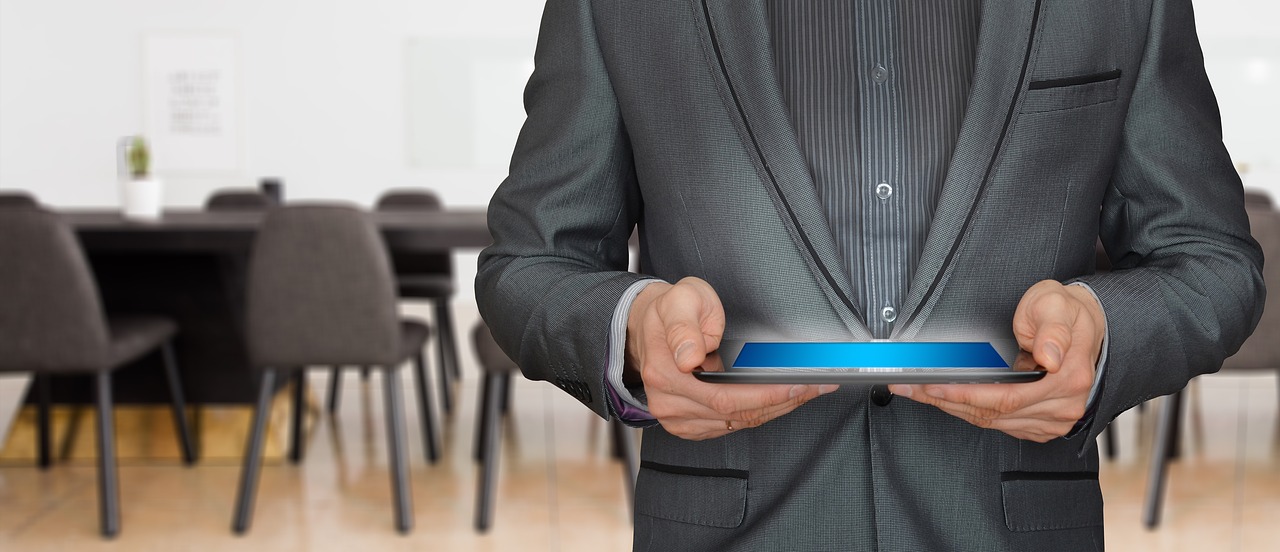 At International marketing agency, we are well aware that the customer is the most critical factor in the success of our and your marketing effort.
You need to develop a marketing strategy centered on your target audience's needs and wants, otherwise known as a customer-centric approach. This should be at the core of everything you and your company do.
The proliferation of digital tools and distribution platforms has profoundly altered the process by which customers decide what to buy.
They have greater autonomy and are more likely to conduct research online before interacting with a sales representative.
Thanks to the proliferation of digital tools, customers now have more control over the outcomes of marketing campaigns and purchases than ever before.
And despite this shift in power, a substantial percentage of businesses have not yet adopted a customer-centric culture to manage their marketing and sales campaigns. This is even though customers now hold far more influence.
What are the benefits of customer centric marketing strategy?
Less customer churn
You will be in a better position to keep your existing clients if you make it a point to actively hear what they have to say and address their concerns whenever possible.
The majority of owners of companies are aware that it can be significantly more expensive to gain a new customer than it is to merely keep one who has already made purchases from the company in question.
Renewed contracts
Customers who are really happy with your products or services are more likely to provide your business with the opportunity to expand its sales. They are more inclined to renew existing contracts with your company.
Increased revenue
Keeping the customers you already have engaged and satisfied will, in the long term, result in increased revenue for both your business and for yourself.
It is far more likely that you will be able to create significant and long-lasting relationships with your client base if you take the time to really get to know them.
How to create a customer centric marketing strategy?
Get to know your customer
If you can determine what your consumers' demands are, it will not be difficult for you to discover precisely what they want from the first point of contact through any following care or support.
You may start to piece together a picture of how your customers respond to, make purchases from, and use your service or brand in various ways.
You can determine your customers' requirements in a number of different methods.
This may be a combination of the following things:
Keyword research
Conducting keyword research is a good place to start when figuring out how to meet your customers' requirements.
When searching for information about a product or service, a lot of consumers turn to Google first. If they have a query about something, they require a response.
Their social media mood
Finding out what others are saying about your company or the industry, in general, might be a beneficial tool when formulating a plan for using social media effectively.
If you pay attention to what people are saying about your brand online, you can figure out which social networks your audience uses the most and get a sense of how they feel about your company as a whole.
Finding out how your consumers feel about your competition and the state of your industry, in general, can also be helpful information to have.
Customer focus groups
Even in this more modern age, participating in a focus group can be a practical approach to gain insight into the requirements of your target market, even though it may appear to be an archaic method of gathering information from your clients.
Focus groups can be thought of as a more informal version of group interviews.
A focus group allows us to better understand how people think and feel about an event, problem, or service by witnessing and recording the interactions between participants.
The fundamental objective of this research, much like any other research or evaluation that you carry out, is to learn how your existing and devoted clients feel about the product or service you provide.
Look at the world from your customer's point of view
It is important to remember to take a step back and put yourself in the shoes of our clients or consumers every once in a while.
We must compare our preconceived notions with the actual opinions of our target audience.
Because of this, we will better understand how our customers perceive both our products and our brand.
Once you have your crucial data to keep your customers coming back for more, make sure you comply with the following:
Collect your customers' feedback, and make sure to include a strategy for properly putting that feedback to use once you've gathered it. It is much simpler to retrieve it than to give up on it before any decisions regarding its future have been made.

Distribute all of the information and data you have gathered from your consumers efficiently, and make sure that this information is shared with the people that matter, such as the appropriate stakeholders and senior management.
Put the focus on customer experience
Customer experience
This term refers to the contacts and experiences that customers have with your organization, beginning with their first interaction and continuing until the point at which they are satisfied and loyal customers.
Usability
It relates to the experience of using a website to allow visitors to accomplish their goals with as little difficulty as possible. Users can interact in a straightforward, natural, and pertinent way when using a website with strong usability.
Content marketing
It refers to the process of producing material that is both pertinent to a company's target audience and interesting to that audience in such a way that it helps the company build a positive relationship with its prospects and clients.
Customer service 
This is about the assistance that is made available to clients both before and after they have purchased a company's goods or services. When a customer interacts with your brand, you should be sure to give them a positive experience.
Recommendations from your customers
Make your existing clients' suggestions and word-of-mouth marketing your primary customer centric marketing strategy.

Encourage the clients you already have to post evaluations about your products and services on your website.

Establish a customer referral program that awards existing customers with special privileges or monetary savings for bringing in new clients.
Companies doing customer centric marketing right
Bacardi
Rum is Bacardi's most famous product. However, the worldwide alcohol corporation also offers a collection of malt whisky brands that have won several awards.
Bacardi developed a live tasting that customers could enjoy from the convenience of their own homes in order to increase recognition among new and experienced whisky drinkers in the United Kingdom and Germany who have a taste for craftsmanship and luxury. This was done to attract new customers.
Bacardi crafted an exclusive set of three single malt whiskies known as The Single Malt Discovery Collection in preparation for the tasting.
Amazon shoppers in the United Kingdom and Germany were able to purchase it and gain access to the live-streamed tasting event that took place in October 2019.
During the event, buyers were allowed to pose questions to the industry professionals hosting the event via a customized landing page on Amazon. They asked over five hundred questions, which increased sales of whisky for Bacardi on Amazon.
The Honest Company
When Jessica Alba was creating a business and a brand, she focused on the needs and wants of her customers.
In 2012, she established The Honest Company after realizing that she was unable to find a brand that she could put her faith in for all of her day-to-day requirements.
She was aware that there were a lot of other consumers out there who were just like her. Then, a whole sales funnel strategy was developed by The Honest Company to connect with customers on their terms to target an engaged audience that had their hands full.
They employed over-the-top (OTT) videos to raise awareness of their business.
This allowed the brand to reach customers on both Amazon's own websites and applications and third-party websites and apps, thanks to the Amazon DSP service provided by Amazon.
They held a Jessica Alba Amazon Live broadcast. Live chat and a carousel of products were available for customers while Jessica spoke about her experiences.
Another way The Honest Company reached customers interested in items like hers was through Sponsored Products. It also provided clients with coupons that could be found on product pages.
As a result, The Honest Company witnessed an increase in product information page views from OTT impressions of five-fold, a 39% improvement in return on ad expenditure, and expanded reach in every quarter by offering relevant content.
Why do we need a customer centric marketing strategy?
It is currently more complicated than it has ever been to acquire new clients as a result of the increasingly digital and technologically savvy nature of the retail and consumer landscape.
Compared to the typical consumer, customers who had a strong relationship with and personal attachment to a brand were responsible for a 23% boost in that brand's overall sales.
According to some statistics, promoting your products or services to your already-existing clientele might produce an average return.
These numbers make it very evident that your company requires an excellent customer centric marketing strategy to be successful. In addition to the fact that acquiring new clients yields a lower rate of profitability, this endeavor is also more complicated than it has ever been.
The Bottom Line
The goal of a customer-centric marketing is to place the consumer ahead of all other considerations.
Know your customers as well as you possibly can so that you can make decisions based on actual data and take into account your customers' points of view when developing your products and services.
Also, provide the best possible experience for your customers when they interact with your brand, products, and services, and since the recommendations of your customers are your primary customer centric marketing tool, use it to enhance their experience.
What is the importance of marketing for the consumer?
When viewed from the perspective of the company, marketing is what generates revenue. In contrast, when viewed from the perspective of the consumer, it satisfies the consumer's need, gives the consumer a "happy" moment, and encourages the customer to recommend the product and the company.
How does the customer centric marketing strategy work?
An approach to marketing centered on customers' wants and concerns is known as customer-centric marketing. The target audience's needs are given the utmost importance by companies that practice customer-centric marketing.
How does marketing relate to customer service?
While customer service works to deflect customers' attention, marketing works to get customers interested in a product or service in the first place.
What are the benefits of customer centric marketing strategy?
You will be able to improve your marketing approach, your brand reputation, and your customers' faith in you, which will lead to increased income. Creating opportunities for consumers to connect and cultivating a sense of community is a great way to accomplish these goals.
Recommended Posts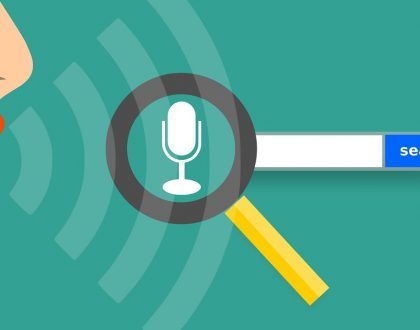 June 23, 2022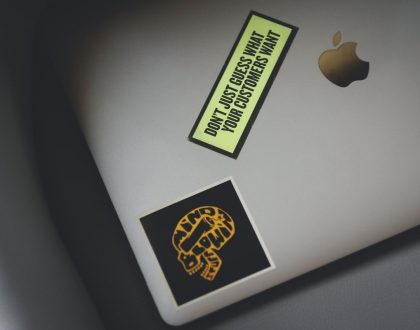 June 15, 2022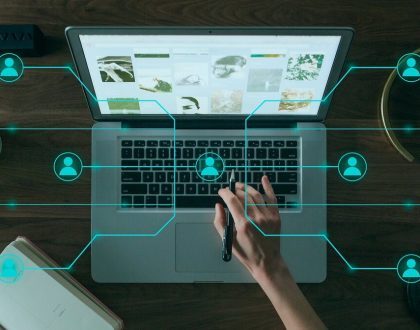 May 6, 2022