---
Lead generation for Robotic Process Automation for UiPath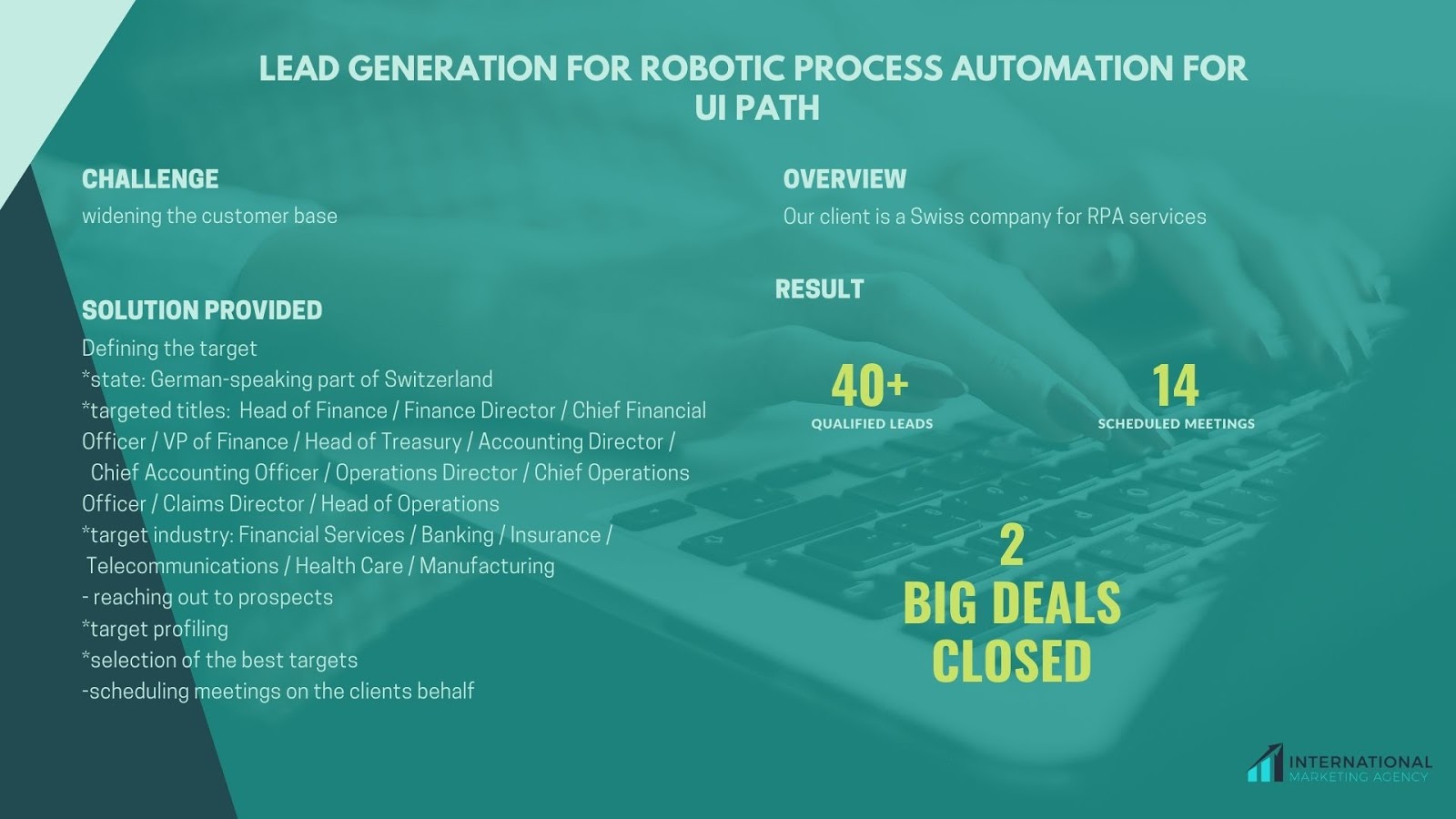 As a successful B2B demand generation agency, through our Lead Generation system, we approached our client..  and offered them to help grow their pipeline and to improve their sales process by finding them the right decision-makers from selected industries. They were representatives of a Dutch company for the Swiss market for Robotic Process Automation (RPA) services. Their solution was new and growing at the moment so the time was right for them to expand on the market.
After doing the necessary research before starting the campaign we found which industries have more need for the service and which decision-makers are the right people to approach.
Through our research, we found that a large number of various industries need RPA services because of the time consuming and repetitive tasks that they have. Some of the industries included were:
–          Financial Services
–          Banking
–          Insurance
–          Telecommunications
–          Health Care
–          Manufacturing, etc.
They were representatives only for the Swiss market specifically the German-speaking part of Switzerland like:
–          Zurich
–          Basel
–          Zug
–          Bern
–          Lucerne
–          Schafhausen, etc.
Next that needed to be defined was the titles of the decision-makers that will be most suitable to approach for this kind of services:
–          Head of Finance
–          Finance Director
–          Chief Financial Officer
–          VP of Finance
–          Head of Treasury
–          Accounting Director
–          Chief Accounting Officer
–          Operations Director
–          Chief Operations Officer
–          Claims Director
–          Head of Operations
This campaign that lasted 4 months resulted in"
–          40+ qualified leads
–          14 scheduled meetings
–          2 big deals closed
Recommended Posts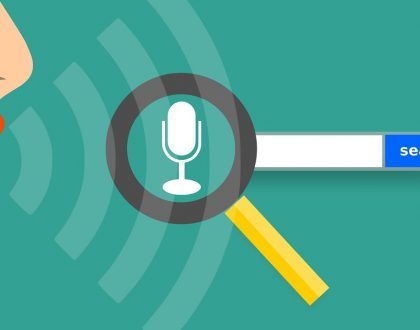 June 23, 2022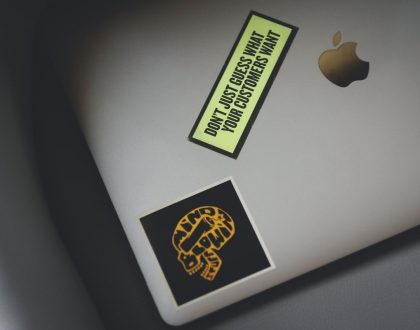 June 15, 2022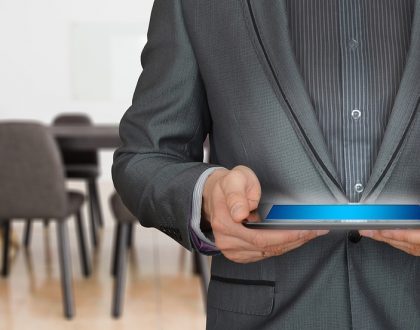 June 1, 2022