---
How to protect and reshape you business in time of recession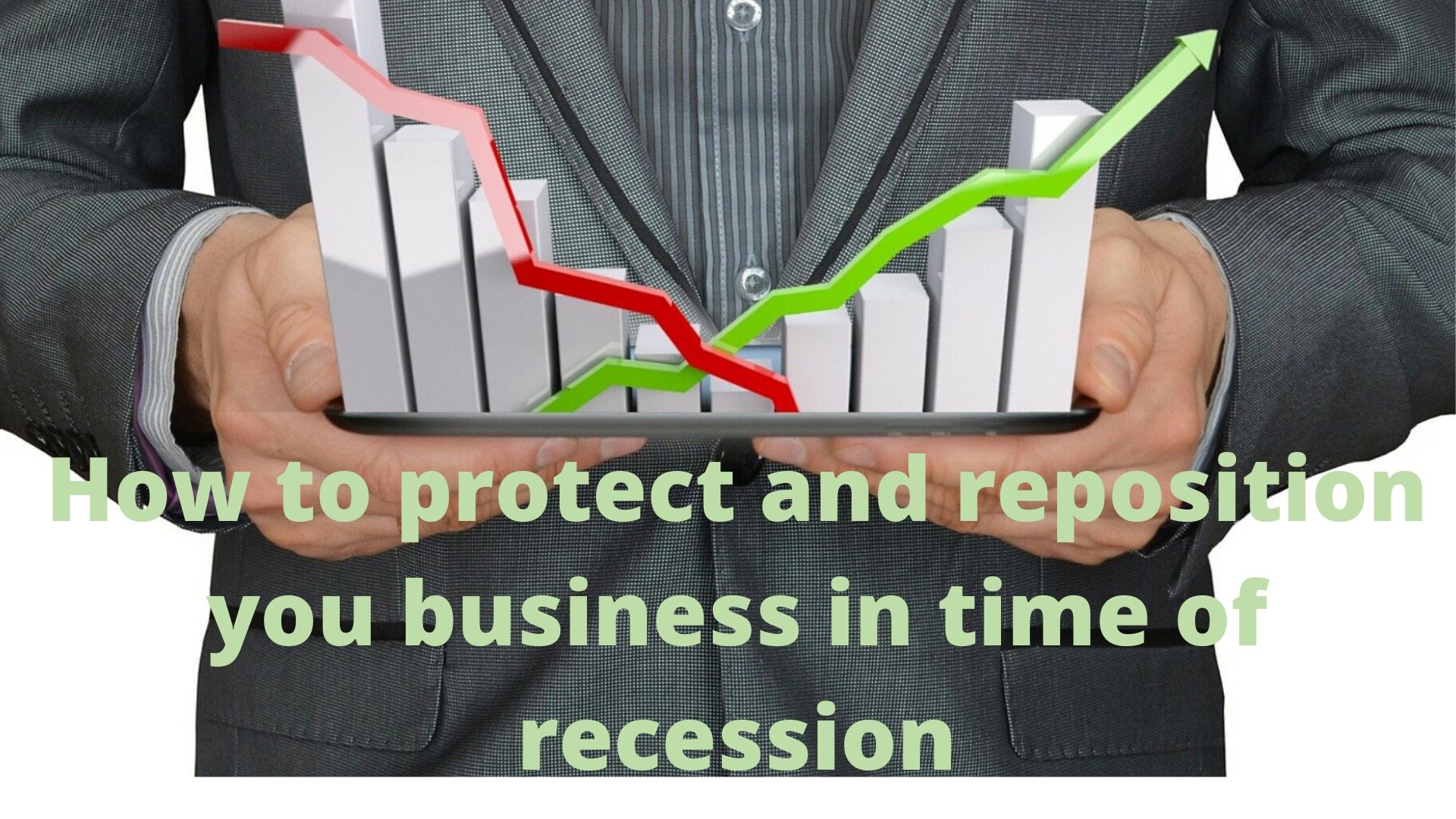 No one is hiding it any more, recession is knocking on the door and we will have to live with it. Just hearing the word pops up the chills in your mind and your body and that is perfectly normal. As most of you expect in time of recession companies will fall down and jobs will be lost. People are now being forced to stay at home and no one is saying when it will all be over. 
There is a way to prosperity, but we all know that it a long way and it will not be an easy one – especially for small companies and individual service providers who don't have plenty of money on hold and sharks of clients.
In time of recession everything seems uncertain and it is. Many are not able to say what income they will have in the next year or how they will manage their expenses. At the same time the pool of competitors is rising and this for many will feel like suffocation.
These fears are very real and it is inevitable that changes will happen with the growth of the coronavirus pandemic.
This is a time where your strength will be tested, your readiness to withstand the coming storm, the size of your shelter and credibility of your network. These are the places where you will harbour your busness while the storm passess and it is again safe to sail on open sea. 
You will be putting your business under microscope and looking into every coin it is spending, for you will want to optimize it and safeguard it`s resources for the battle to come. Doing this is important so that you can make fast and reasonable decisions that will provide you breathing space while the crisis situation lasts and sail you through on the side of survivors.
Let us think of the good times ahead. The day when this burden of the coronavirus pandemic is behind us will come and things will come back to normal, eventually…
And let us not forget that ,,when the storm ends, you will not be the same as before, that is what storms are for,,. This is true in many aspects, but speaking of business and people it points out the severe truth that in times of economic flourish people tend to overlook the opportunities or ignore the chances, and in times of crisis it is a comfort you will not have and it it will force you into tuning up you business and getting it in shape: you will have to scan all the mistakes, reestablish your guard for risks and reevaluate every drop of energy into proper use. The elder and more experienced generation already knows a little more about the patterns of behaviour that will emerge in the following months of this crisis.
These are a few predictions for the impact of the coronavirus pandemic will have on companies and employees and the way business will change:
Content marketing will decrease
Content marketing is one of the most valuable forms of marketing a business can practise. It is stable, long lasting and performs the best when credibility and trust come in question. It is the most effective approach when it comes to establishing connections with new prospects. It is yours and your business`s ID. 
Time of crisis as this one with the coronavirus pandemic hit this part the first. Businesses will cut down on resources for creating quality content since well researched, helpful authentic content that will impose on the network and get the audience's attention and willingness to share that builds reputation takes time, money and resources. Since most businesses will look for ways to cut down on any costs that don't mean immediate return of money, we may expect a serious downfall in the production of quality content. Some businesses will entirely pull the plug on content production and a sub standard content.
Don`t be one of them. It will hurt your business.
Balance on the line. If you see that client work is slowing down, then speed up the content production. Don't lose speed. You may even get a chance to double the content. The probable downfall of quality of content in your industry, you get a chance to have your light spot. Shine on it full power.
Spam will increase 
There will be a significant number of spam messages and everyone will see it. People when facing desperation are trying to make fast money and make a pile of money reserves when faced with the economic winter that is coming. Selling is ok. But spamming is not. Selling in an impersonal, aggressive and spammy way actually damages business.
Yet, many will make this mistake in desperation. Marketers and companies will llo for a quick and easy way to deliver their sales messages and even go into using automation or shortcuts. Doing this will not bring them good news. People know when they see desperation. Such marketers will be blocked, ignored and eaten by this image of bad reputation that will smash their credibility.
Your personal brand will be the key to lead generation
Everyone who has been through recession knows that most businesses will be affected. Yet, there is something different about this one compared to the previous one back in 2008. There is different landscape out there. This is an online world today and almost everyone looks up to Google and social media before making decisions. People and businesses will be much more cautious. And you will be fully scanned before someone decides to do business with you.Not just your company, but YOU. People will look for someone they can trust without hesitation. Your personal brand is the most important stamp you have at this time. Your personal brand must show professionalism, authority, credibility and trustworthiness. That is your best keeper. Unless you have all of these, many will move on to someone else. 
This is the time when you will  have to upgrade your online presence. Start with creating a compelling LinkedIn profile, since this is the first place people look at you if they are thinking about doing business with you. Are you proud of who you are on LinkedIn? If not, how will someone else decide to do business with you? How will you gain their trust in time of hardship?
Hyper-competitive job market and unstable employment  
The sad reality in times of recession is that many people will stay out of a job and businesses will cut almost all unneeded costs to survive. Having this in mind, we may expect a few things coming from this:  
Those that have lost jobs will try to start their own businesses because it will have less job offers.
Freelancers and consultants will have intense competition. Labor costs will drop and all those charging over rated amounts will be replaced by those who provide the same service for less. Many will choose price over quality and decide to hire overbroad labor ignoring the lower quality of service. 
Self employed people might decide to accept jobs so that they can provide financial stability for their families.
Social selling will become more important than ever
Social selling is more than pumping out content, finding leads on LinkedIn, sending LinkedIn prospecting messages or connection requests and doing the hard sell. Social selling means exactly that – socializing. Building relationships with your prospects and establishing trust and authority using social media and other digital marketing tactics. In this environment it is very important to pay attention to your prospects needs, goals, problems and desires. Meet them where they are on their buyer's journey and position your company or service as the perfect solution. Simply, hear what they need and solve their problems.  This is not an easy task. It takes time, dedication and strategy to achieve it. But it is your interest to do it right and this way strengthen your crisis immunity by showing proper behaviour. This way your lead generation will be optimized then maximized and then you can expect client conversion as an inevitable result.
Budget cuts
The business world may expect that most companies will reduce their marketing budgets. This will have a major impact on the marketing sector and marketing agencies and companies will be wiped out like outdated files on your desktop. Large companies will only be investing in the marketing approaches where they can expect direct results and measurable ROI, such as lead generation. 
Said in a mathematical manner, companies now will narrow down to the simple equation "low cost = high return" when it comes to approving expenses. They will short down the list of expenses only for the activities that make money. It is a basic business logic 2$ return for every dollar spent. Although this is not always possible, it can be expected that all costs will be seen through a sharp lens. 
This is the time of so called "survival mode" for any small business, consultancy or solo service provider and the main question is: How to make or save money for clients? 
The answer to this question is crucial and the real answer is demonstration of ROI to your clients and improving your chances of continuing to work with them. Doing this will not only improve your collaboration but will also increase your potential in your field of work. If you can prove your value to them, you are a proven gold weighted partner. 
Recession is the time of survival of the best
Emerging of dishonest, unqualified inexperienced hustlers who promise the world everywhere is to be expected. They are "take the money and run" type. This is to be expected in all industries. Opportunists and thieves and other parts of the underworld will come to surface and try their best to grab as much as possible without any responsibility. Beware of all kinds of this  underworld werewolves for they are coming for their prey in the light world. Many people will look for benefit out of the crisis without a moral set. All kinds of gurus will emerge promising the grand earnings of tons of money with very little or no effort, and you already guess, they know the SECRET how it's done.  
If your company is looking for a place to invest in education or services needed to grow your business, do your homework and check the credentials, reputation and inform yourself in detail before making the decision to make a move on entering a relationship that should make a considerable return of investment for your business. 
Making a mistake and falling for some of the newly emerged gurus that make no sense except to the uninformed may be an unfortunate move for your business that might be hard to recover from.  
Just to illustrate what happens to uninformed investors I`ll describe an example of one who has taken service from one of these "grab all you can take" people. A business owner decided to use service from some virtual assistant from somewhere around the world claiming to be a LinkedIn expert and ended up with his account being "Permanently Restricted" . All his years of building up a network is now gone when he needs it the most. Besides losing this network he also lost his reputation and trust that he carefully was building for years. His most powerful survival tool for hard times is gone because of this,virtual assistant service". This example should be enough to paint the picture for you of how big this hit can be. Be extremely careful. 
This is time of referrals, of delegated trust. People to people. That is why it is the time of the survival of the best. The true ones, the ones who are real and who are strong enough to cope with this hardship. 
For those that deliver services, it will be a time where only those who are exceptional in value and service to their clients will survive and probably grow their work because they can expect a rising number of referrals. Don't be shy to expose your strengths, people generally know how to recognize and if you are true, honest, humble and professional including all those in your marketing activity, people will want to work with you. 
In other words, this is the time when those who are true people, who are empathic good communicators will go through the crisis. Or to put it even simpler this is time to be yourself , literally. Be what you are and it is your best defence  for yourself and your business from the crisis. Fly-nighters will come and go, and you will stay if you are careful, pay attention and make smart decisions. 
How to protect your business in Recession
Recession will transform businesses. It is a tough time when all businesses will put their budgets under microscope. Many owners will look at their businesses as they have never bofer. Everything will look different when making decisions. Take advantage of this new view and look into all aspects of budgeting, not only the efficiencies but the operational costs too. You might be surprised from what you find and you may eventually learn that going through this will make your business stronger than before. Take the pain, it will build you into a stronger company.  
All non-essential expenses must go away for now. Anything that doesn't give you ROI will be reconsidered.
Are you efficient? Assess your processes and how you do business day to day 
Time is very valuable. Your own time and your employees' time too. It is one of the most precious things you have. You must learn to use it wisely. If you haven't till now, recession will probably force you to do it. Do you really need so many technology tools? What are the things that you can learn to do yourself and what can be outsourced? Are there things you can go without? How much of the software you have is in actual use? Do you have not needed  or outdated running behind tasks and software?
Make smart investments in things that can grow your business 
This is the time when you should identify skill gaps in your own toolbox and among your people. Investing in education could lead to a bigger revenue stream for your business, better efficiency and saving labor costs. Some tasks which you were outsourcing might be done at home. Everything will be leading you to more efficiency. Embrace that.
Don`t stop marketing, but laser focus on one or two things that offer the biggest return for the lowest outlay and commit as much time and money as you can to those. 
Go through all the data related to your marketing costs. All activity must generate business. If it doesn't it is the time to put it on hold. Now there is no time to waste dabbling on every platform, channel and medium simply not to miss out on anything. Stay focused on what is good for your business.
Make lead generation a priority. Do it the right way
Lead generation is not spamming people's inboxes multiple times a day. This is very bad practise and it is harming your business. Don`t fall for the automation scams and promises that work for you while you sleep. Lead generation is about real connections, real relationships and this takes time. It is a long term investment. And it is the real thing. Perhaps, that is why lead generation has become the best tool of today. Because it is offering reality, an escape from the scam of automation and a solution for the loss of credibility in the sea of virtual and automated assistants that exclude people from the crucial connection. It is the most reliable way of marketing of today. Speaking of it in time of recession and global crisis of pandemic this is a good time to check on your old contacts, reestablish your connections and just be what you truly are – a person.
Reduce all risks that you might have. Do that for your business and for yourself. Even though the prices will fall down for many products, now may not be the best time to go with big spending and resolve the house buying question or take any bigger financial risks.
Sail your ship through the economic storm
The clouds are above our heads and we are all awaiting for the rain and storm to drop down on open sea.  Sadly, many businesses will go down because of stubborness and refusal to adapt to the climate. Bad decision making and poor planning may cause many serious damages. Don`t be one of those businesses and do the things you must do to go through this bad time. It won't last forever, be ready to be here when it ends and good days come back. 
Sharpen up for success. Take this time as an opportunity to fit to your market and optimize your lead generation efforts. Your client service and social selling skills will be crucial if you want to survive with the competition and stay in mind on potential clients. Be analytical, a good decision maker and you will go through this.
Pricing is a consideration for many especially in a time when businesses are looking for cutting on products and services, but if you have managed to build strong relationships with clients, have exceptional service and knowledge and have a shaped up offer you don't have to go towards the bottom with prices. But you need to pay attention, be cautious and plan smart.
It is a fact that life changes, and it will change fast in the forthcoming months professionally and personally. The ability to adapt to those changes will decide who will be among the survivors and who will thrive when the storm is over. And the recession will eventually be over and when that happens those who were brave to take smart decisions and at times tough decisions and keep the show running will be on the side of the winners.
There is uncertainty, but the best response to it is sharpening your tune, recalibration and repositioning your business to the actual needs of the market. 
Recommended Posts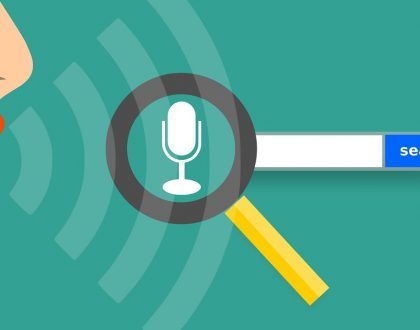 June 23, 2022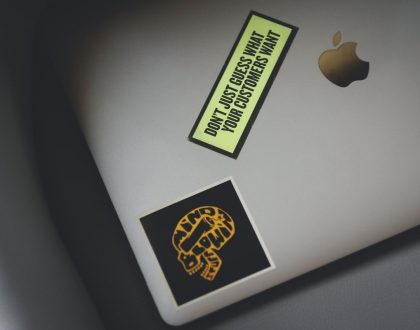 June 15, 2022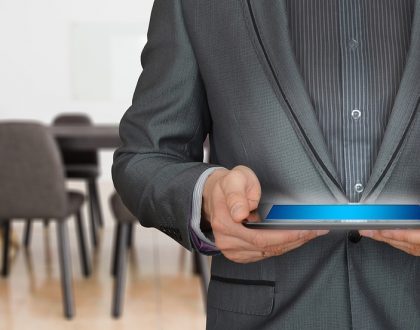 June 1, 2022