---
The Best Lead Generation Tools for 2020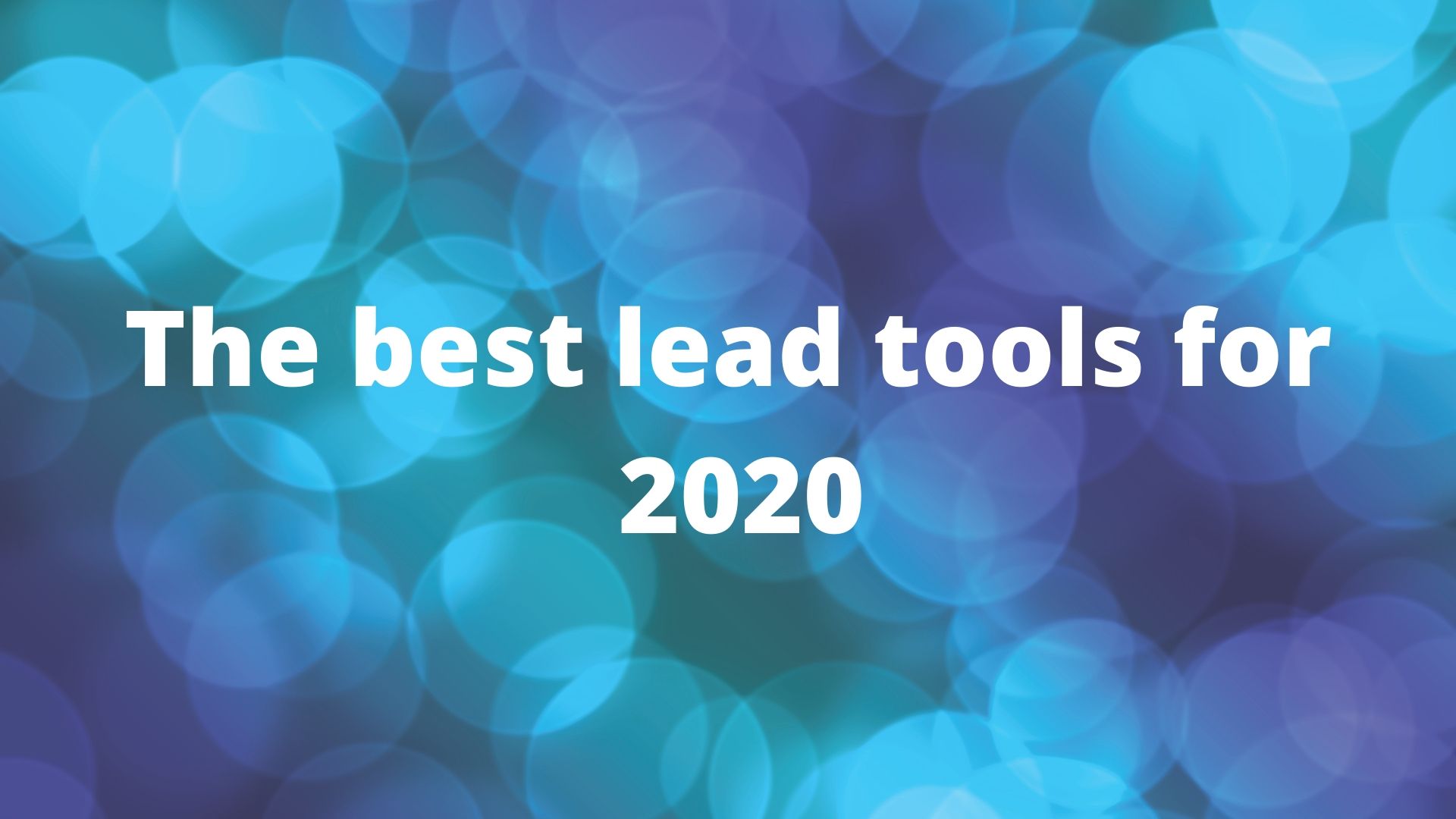 Lead generation, yes you have heard it many times. But it probably feels a little fuzzy in your mind, and all around is the word that it is "It", the revelation in marketing. You need leeds that will convert in customers and your paycheck suddenly hits the roof. But it seems like it can't be that simple right? Few questions come to mind still awaiting answers, like: "Is lead quantity or lead quality more important?", "What qualifies as a lead?", "Which are the best tools to use and exactly what is the right mix of tools to get the best results?" 
Fact is 73% of B2B companies are agreeing that focus should be on the lead quality. And then it is also a fact that achieving the needed quality you must use automated lead generation platforms and the best time to start is now, having in mind that 79% of the top performing companies are already using marketing automation. 
So, let's start with the real deal, the list of top lead generation tools.
The lead generation tools not only help you collect data on your prospects, but they also provide details like company name, email addresses and more. 
1. Leadfeeder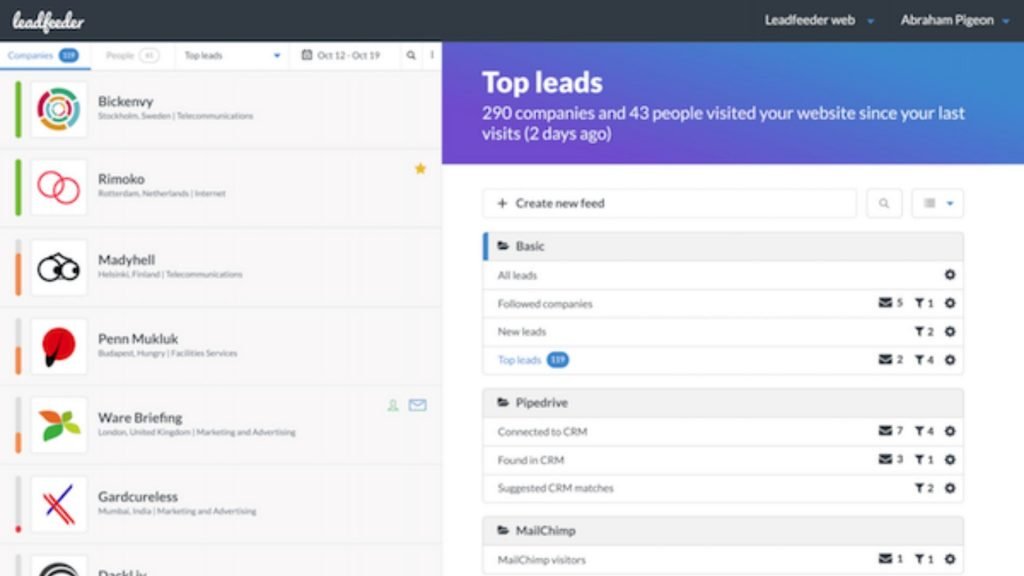 How to find out what companies visit your website, even if they never feel out a form or contact you? There is a tool to get that information! It is Leedfeeder. Leedfeeder can provide you contact information also for the employees at the companies. This will give you the chance to follow up with visitors who never inquired about your product or a chance to outreach to potential leads in your sales pipeline.
You can try it out as a free trial for 14 days, and the available paid plans start at $55/month. In order to use this tool, you need to  install the Leadfeeder Tracker. The installation process is fast, it takes only about 5 minutes. 
2. Prospect.io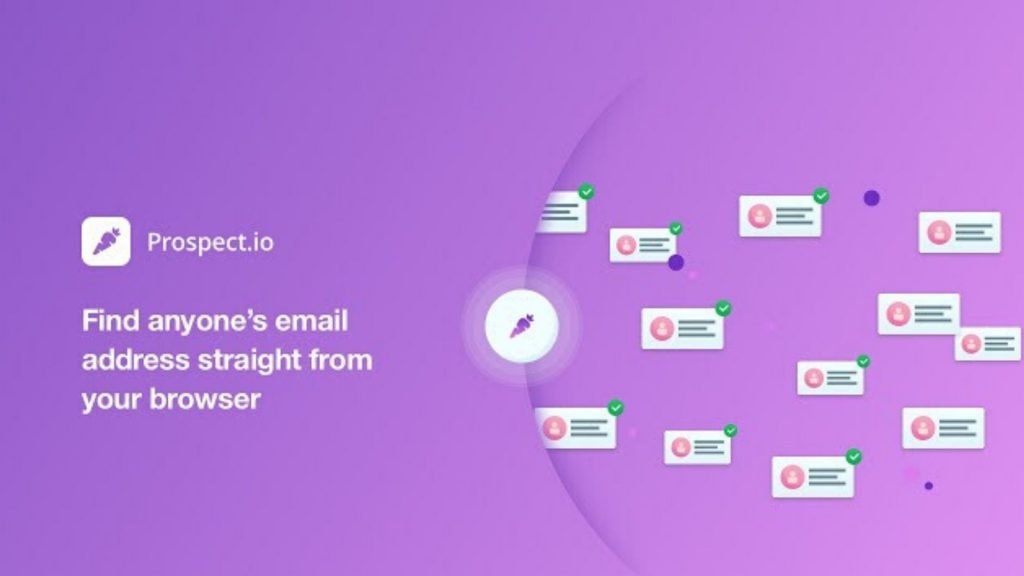 Fact is that looking for new leads takes time and effort. This tool helps you take the shortcut. Prospect.io is a modern day sales Automation Platform fully integrated with Salesforce, Pipedrive, Close.io and HubSpot. The Prospect.io Chrome extension helps you find prospects in one click and speeds up the launching of cold email campaigns straight from our browser. 
That way you can faster move forward to focusing on the important things: selling to decision makers. Prospect.io offers two types of payment-  monthly and annually, starting at $74 per month (if paid annually) or $99 per month (if paid monthly) and goes up in price based on how many credits you'll need.
Email lookup tools
These tools help to automate the process of finding someone's email address.
3. Voila Norbert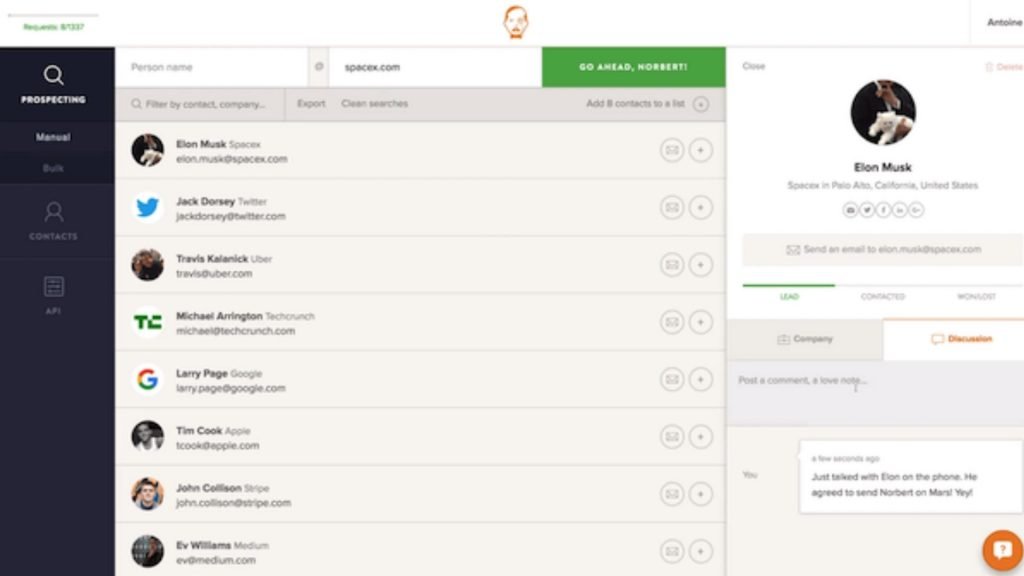 At times, you might have details on a prospect, but you are still missing their email address and that's stopping you from reaching out to them. So you need a tool to help you get the email address. Voila Norbert is a sales tool that can do exactly this. You would enter the name of the person and the company they work for and Voila Norbert will automatically find the email address.It also provides bulk email identification. Voila Norbert offers paid plans and pay-as-you go for $0.10/lead. 
Free to find up to 50 emails, plans start at $49/month

4. Hunter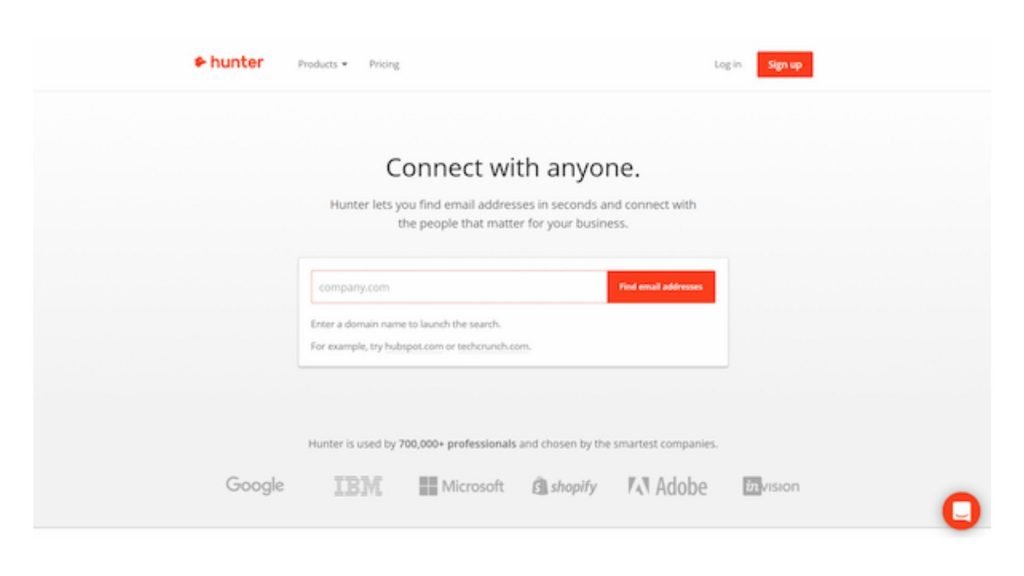 Similarly to Voila Norbert, Hunter is another tool that can be used to find emails by typing in the person's name and their company. You can also browse for all emails at a specific company. This tool givesYou can for up to 100 requests (email searches) for free, and then, paid plans start at $39/month for 1,000 requests/month.
5. MailTester.com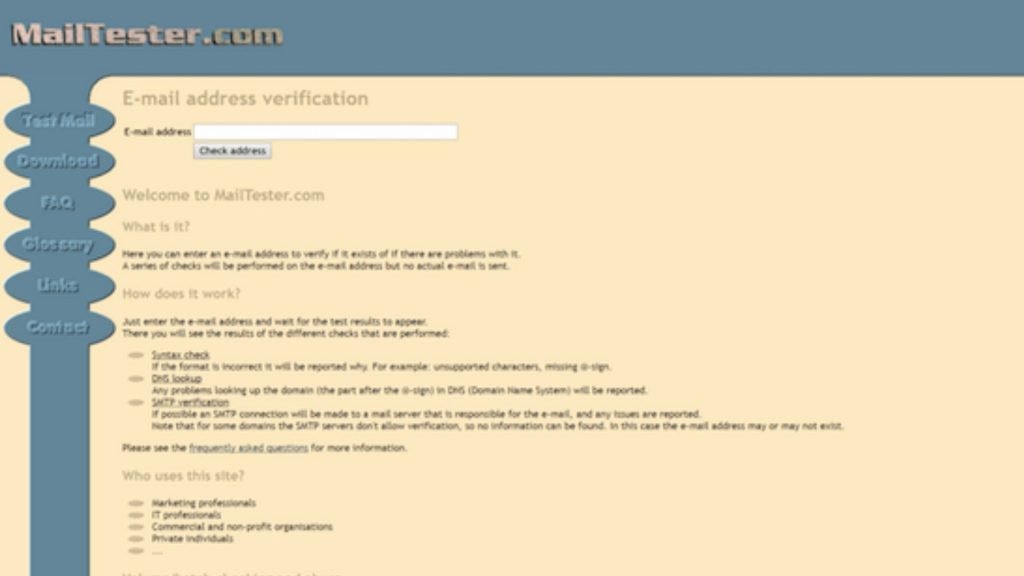 MailTester is a good tool if somehow you don`t get results using VoilaNorbert or Hunter, so your last resort is guessing someone's email. You input the email address and check if that email address exists. Some servers block this kind of email authentication test, so it might not always work, but it is worth trying. MailTester is free to use.
6. Skrapp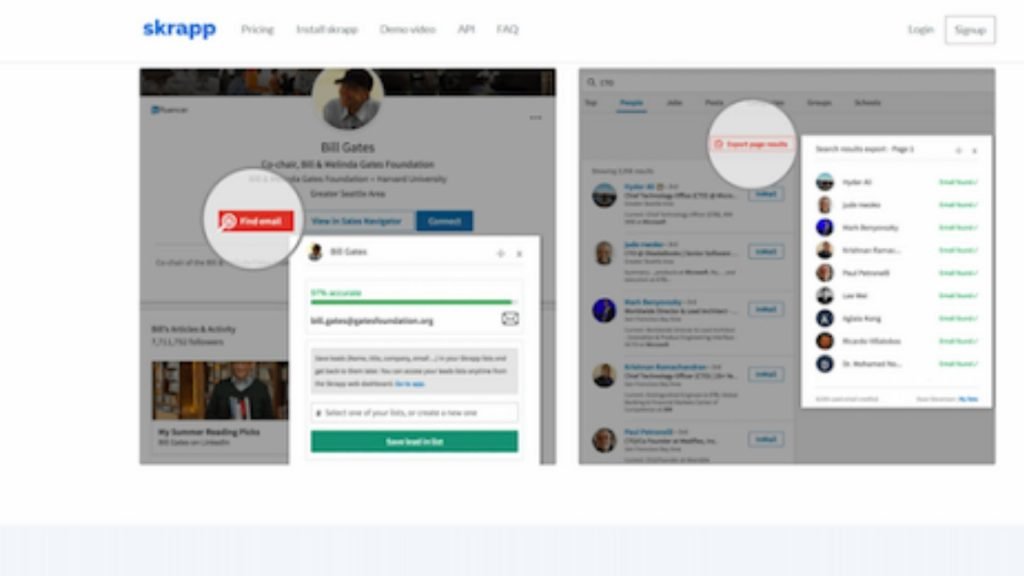 Skrapp has Chrome Extension that will enable you to find the email address of a LinkedIn user. This tool is specifically made for finding someone`s LinkedIn email. When you use Skrapp a "Find Email" button will show on a person's LinkedIn profile. By clicking this button Skrapp will find that person`s email if possible. 
Scrapp can be used for free to find up to 150 emails/month. Paid plans start at $39/month for 1,000 emails/month.
Email followup tools
Cold email outreach campaigns require a following up with prospects often, these tools will help you to keep track of your outreach efforts.
7. Boomerang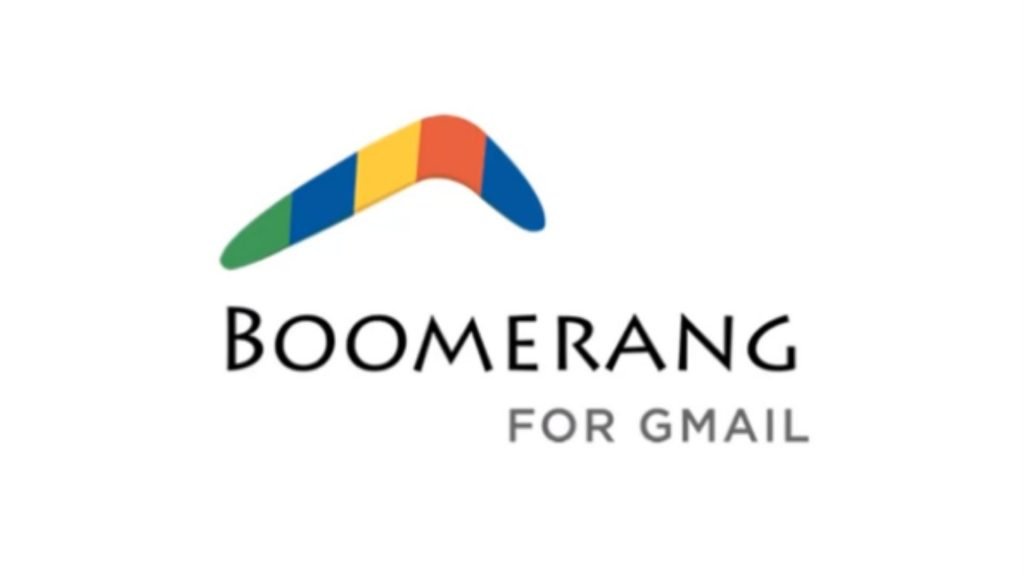 Boomerang is a Gmail extension that allows you to schedule emails. As a follow up tool it provides information on who didn't you receive a response from, by delivering emails back to your inbox. For example, you can send the email back to your inbox if the person doesn't reply within two days. This helps to stay organized when following up with prospects. 
Free with 10 message credits/month, paid plans start at $5/month

8. HubSpot Sales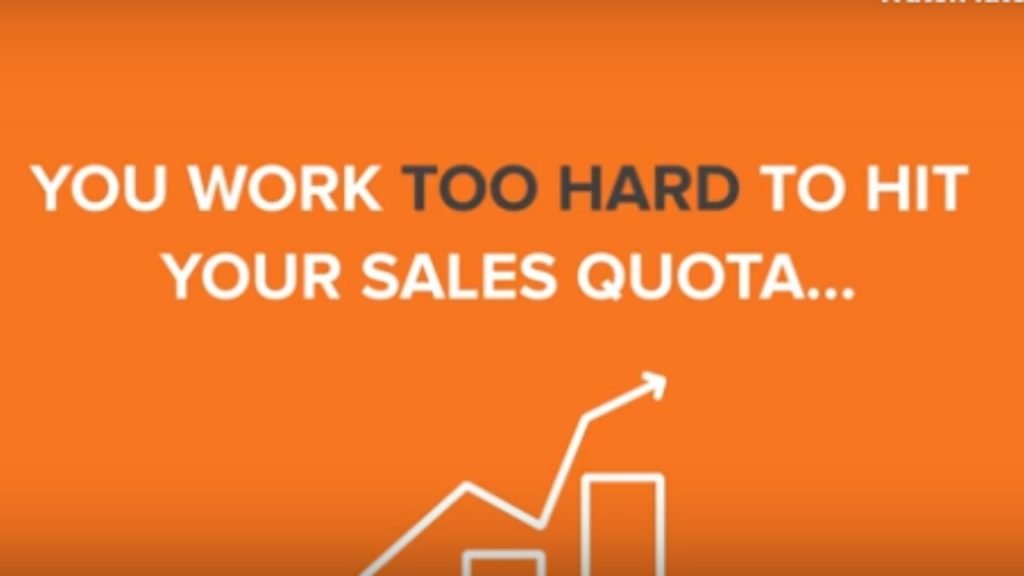 HubSpot Sales is perhaps the most known sales platform. It is a division of HubSpot`s complete marketing and sales platform and one of the best features it has is the ability to track email opens. It also features a Gmail extension that will allow you to decide which emails to track. So, when a prospect opens an email, you will receive an update. It also has a dashboard that will enable you to check all of your opened/unopened emails. It is free to use, and paid plans start at $50/month.
9. Yet Another Mail Merge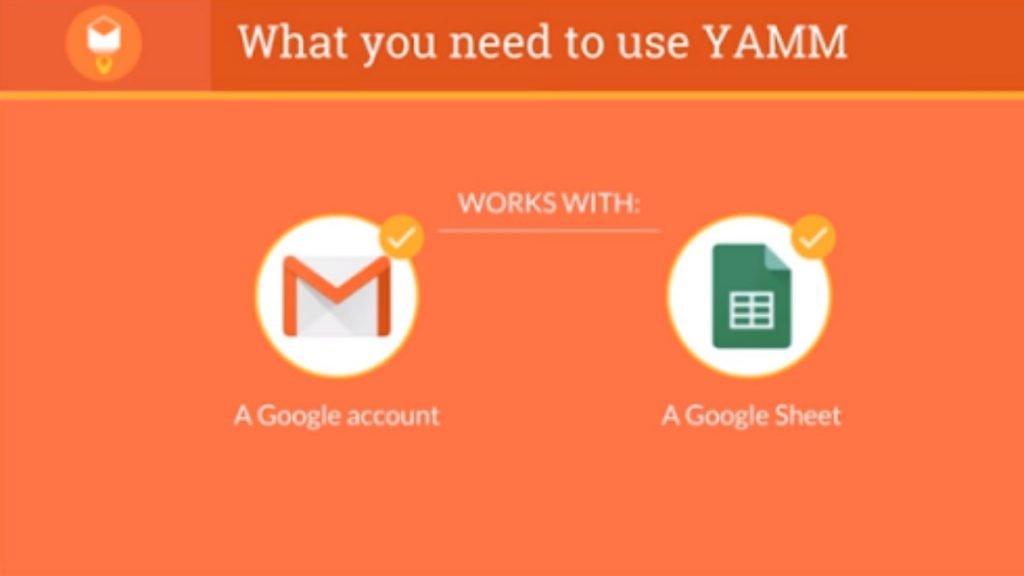 Yet Another Mail Merge is a Google Sheets Extension that tracks email opens. You can use this tool to send email in bulk, see who opened your email. Knowing that you can follow up. The tool is free to send up to 50 emails/day, paid plan at $24 for 400 email/day. It uses a referral scheme: for every person you refer, you will receive an additional 50 emails/day.
10. Global Database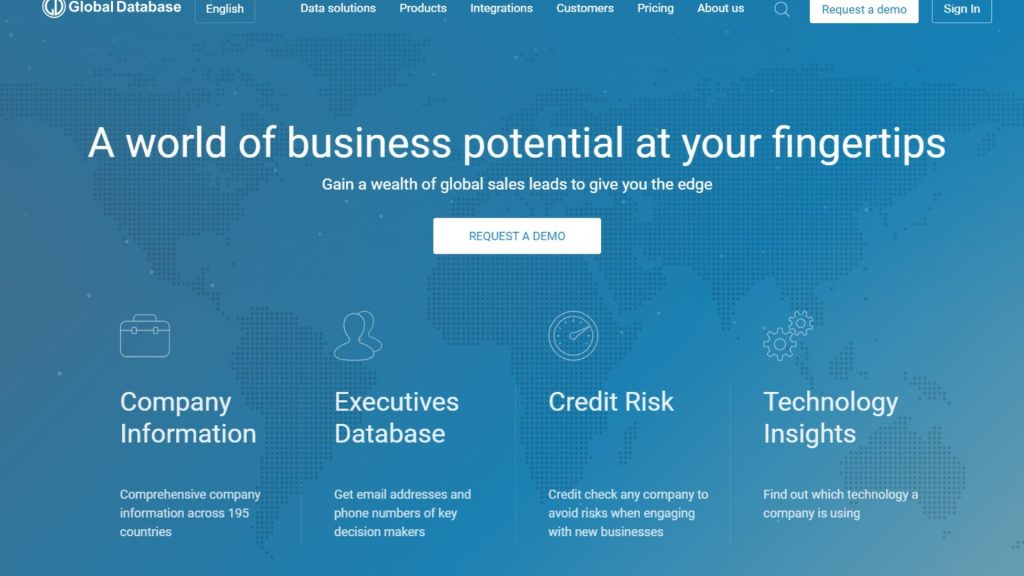 Global Database is a company data provider. You can use it as a tool to get contact data matching your ideal lead profile by more criteria such as a certain financial state, position or digital presence, that you define according to your expectations or you can use one of the integrated workflow solutions provided by Global Database. This tool`s advanced filtering system offers quality in the information – verified and up-to date business information. Global Database pricing is based on three factors: the number of users who will have access to the platform, the number of data exports (you can export data to Excel, Salesforce or via API), the number of countries you will have access to. Price is available upon request. 
Form & email collection tools
Building email lists, the essential start point right? Form and email collection tools are will help you collect emails on your site, build that email list for your future campaigns or as a list for content promotion or whatever marketing idea that you might come up with that is based on sending emails.
11. Sumo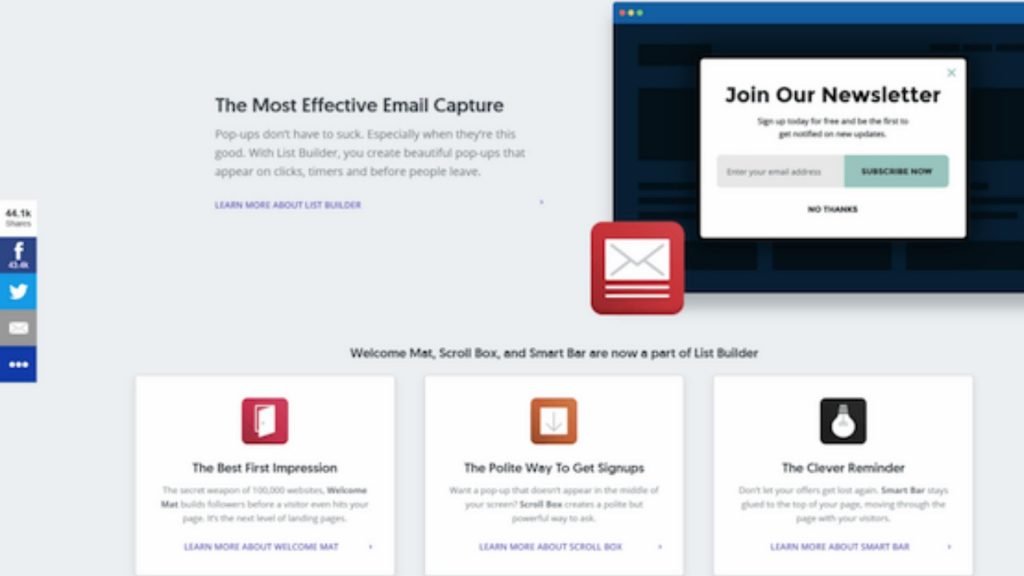 Sumo is one of the most popular tools for listing building and capturing emails on your site. Sumo offers features for popups, slide-in popups, and welcome mats (a popup email opt-in that covers an entire page). Also this tool really good options like a floating social share bar on your site and heat maps for figuring out where visitors are clicking on your site. Sumo can be used for free (with Sumo branding on popups and the social share bar). 
12. OptinMontser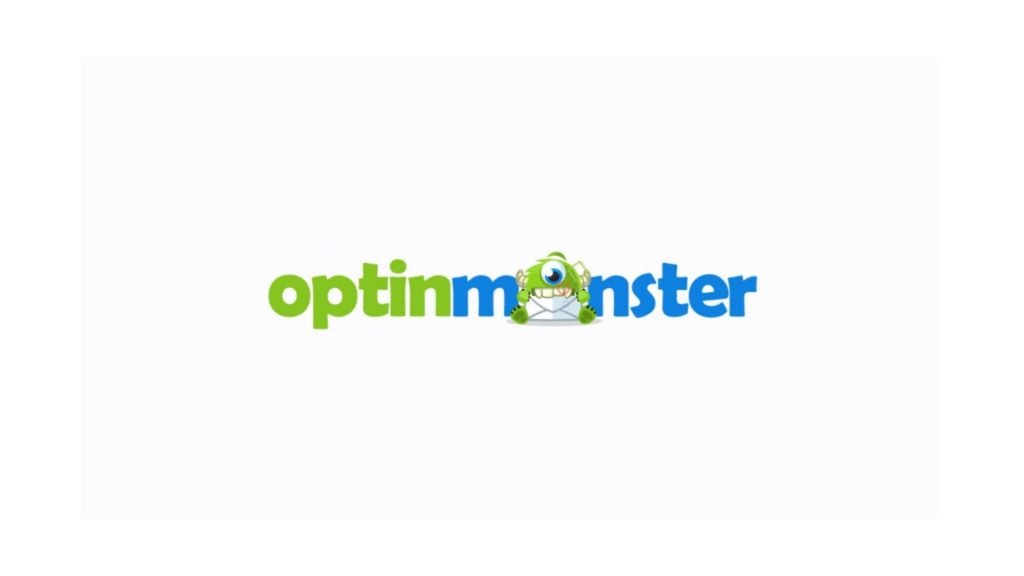 OptinMonster is a tool similar to Sumo. It too includes email optin popups. Forms and popups can be built using a drag-and-drop builder. Paid plans for this tool start at $9/month.
13. Convert Plus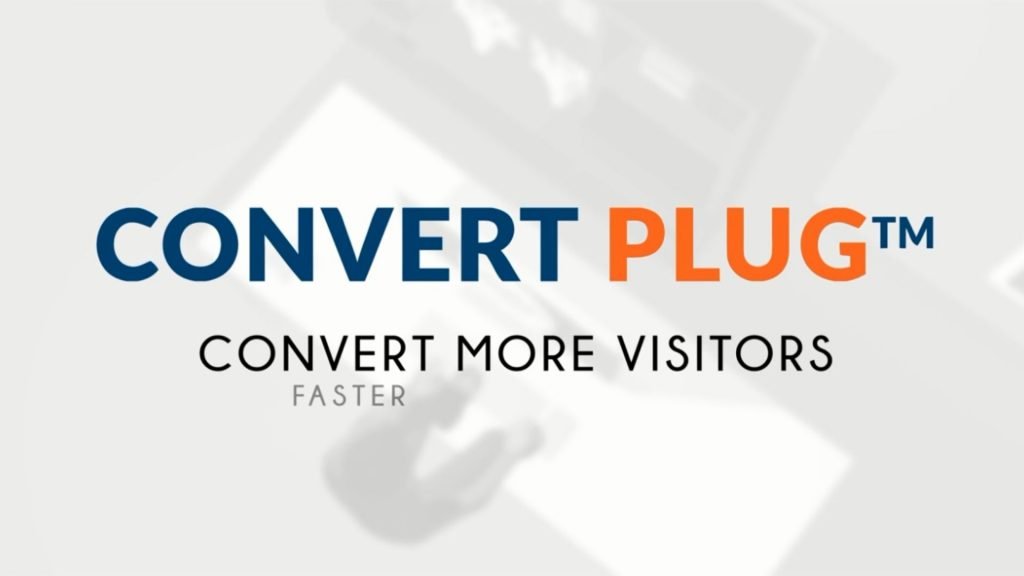 Convert Plus is a good choice for companies using WordPress that can`t invest in a monthly SaaS tool. Convert Plus is offered as WordPress plugin. It has many of the same features as Sumo like popups, percentage of the page scrolled popups, exit popups, etc. Convert Plus is a paid WordPress Plugin for $23.
14. Fieldboom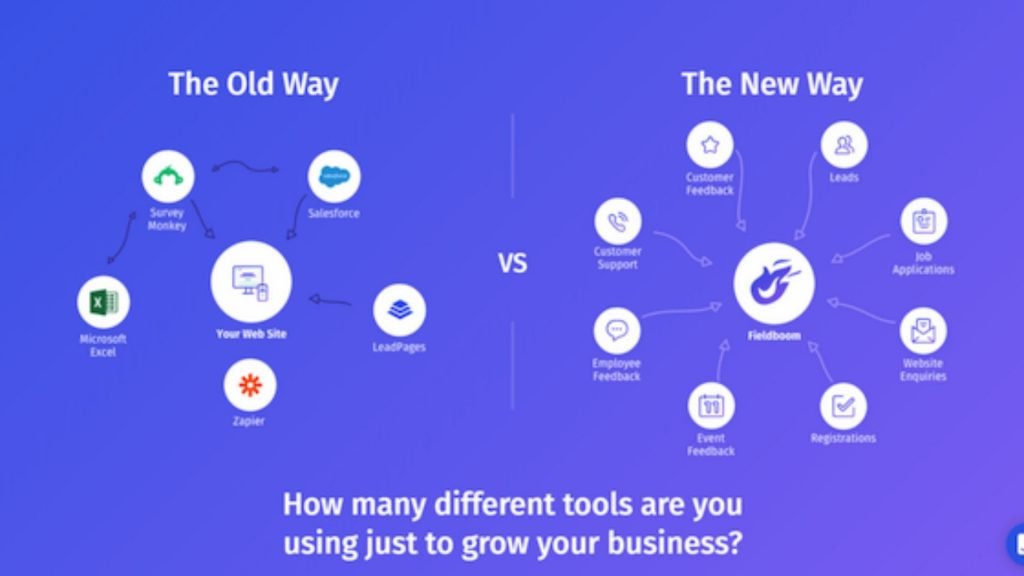 FIeldboom is an all-in-one customer feedback tool. It simplifies the process and instead of using separate platforms for creating surveys, lead forms, CRM and so on, Fieldbook ties all of these activities together.  Paid plans start at $29/month.
Email marketing tools
Delivering email campaigns is done with the help of email marketing tools. These email campaigns are used for various purposes, as educational campaigns, brand awareness campaigns or sales campaigns.
15. MailChimp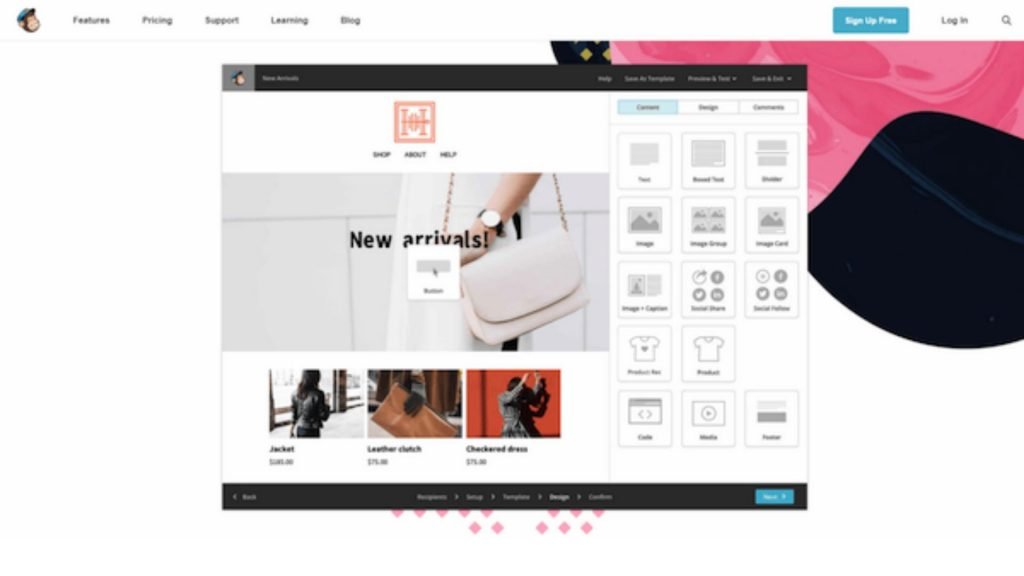 MailChimp is surely one of the most popular platforms today. It is also easy to use because it is intuitive and has drag-and-drop email builder. and easiest to use email marketing platforms out today. One of its best features is its intuitive, easy to use drag-and-drop email builder. You can use this platform for free to store up to 2,000 email contacts and send out 12,000 emails/month. Paid plans start at $10/month. 
16. ActiveCampaign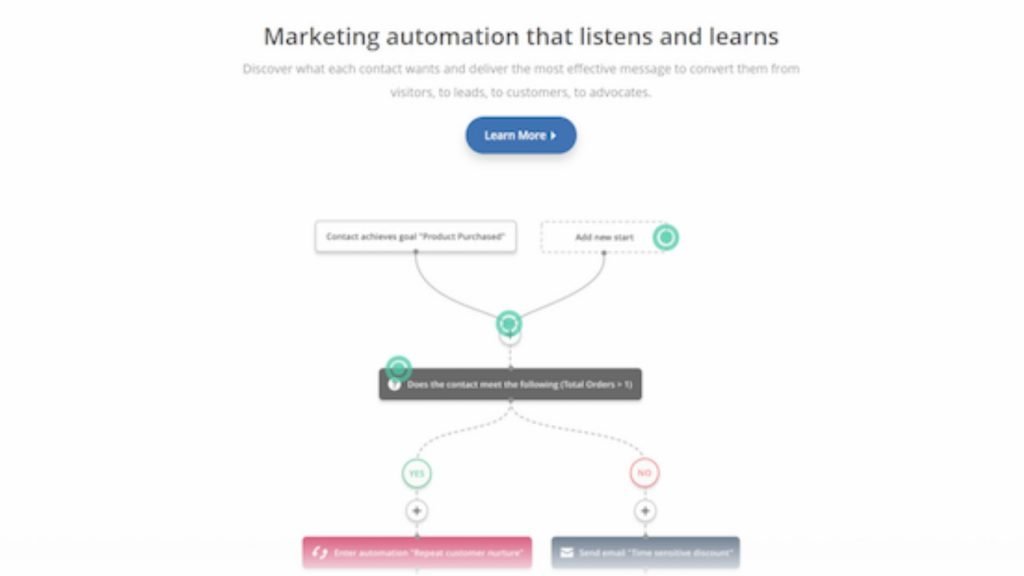 ActiveCampaign is another popular email marketing platform. Compared to MailChimp it has a more powerful email automation editor, but it`s email builder isn`t as polished.  ActiveCampaign paid plans start at $9/month.
17. SendinBlue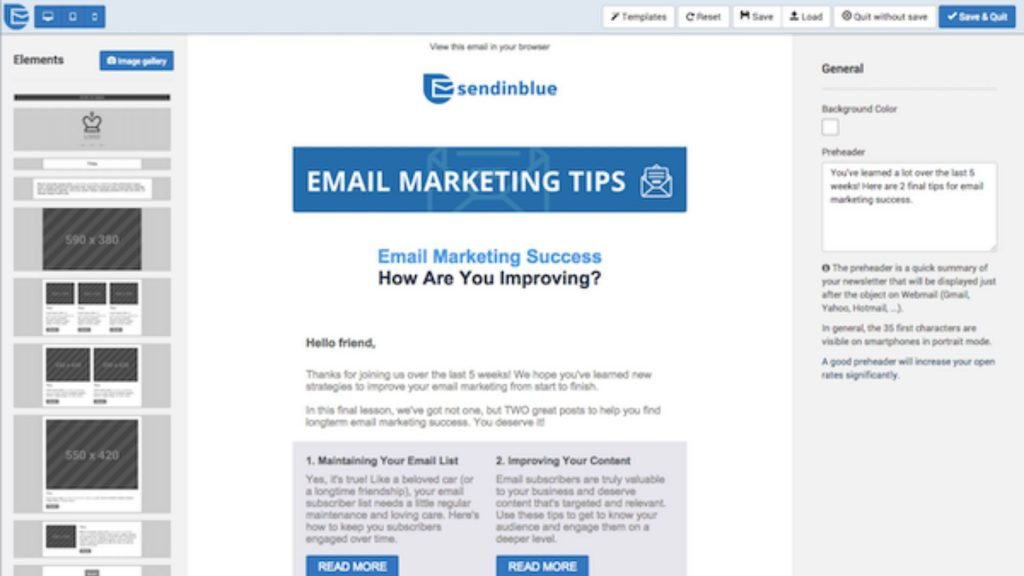 SendinBlue is an easily affordable email marketing platform with paid plans starting at only $7/month. This plan allows unlimited email contact storage and up to 40,000 emails to be sent a month. It also offers free access. 
Landing page creation & capture tools 
When you are trying to get leads from your visitors on your website it is important to have the right tools to do that. These are the solutions for exactly that. You can use these tools to create custom landing pages and lead capture forms on your website. These are very useful tools to get visitors to sign up for an Ebook, a demo request, a sales call, or whatever content that you desire to exchange or use as a trigger to offer them for a sign up. 
These tools are: Unbounce, Instapage, Leadpages and ClickFunnels.
18. Unbounce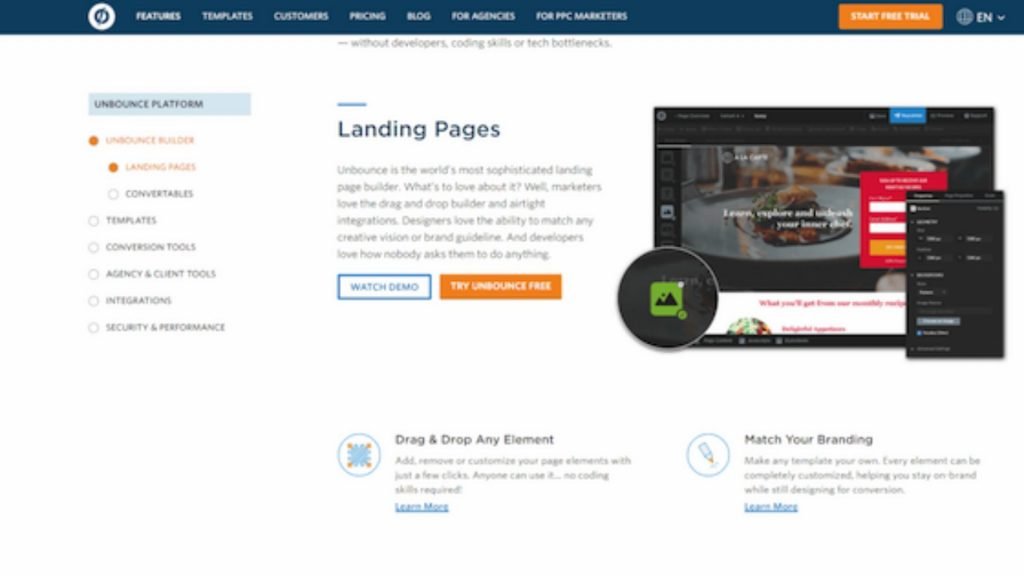 Unbounce offers a drag-and-drop landing page builder and plenty pre-built templates, as well as Opt-in popups and A/B testing. It is also available as a 30-day free trial, and paid plans starting at $79/month.
19. Instapage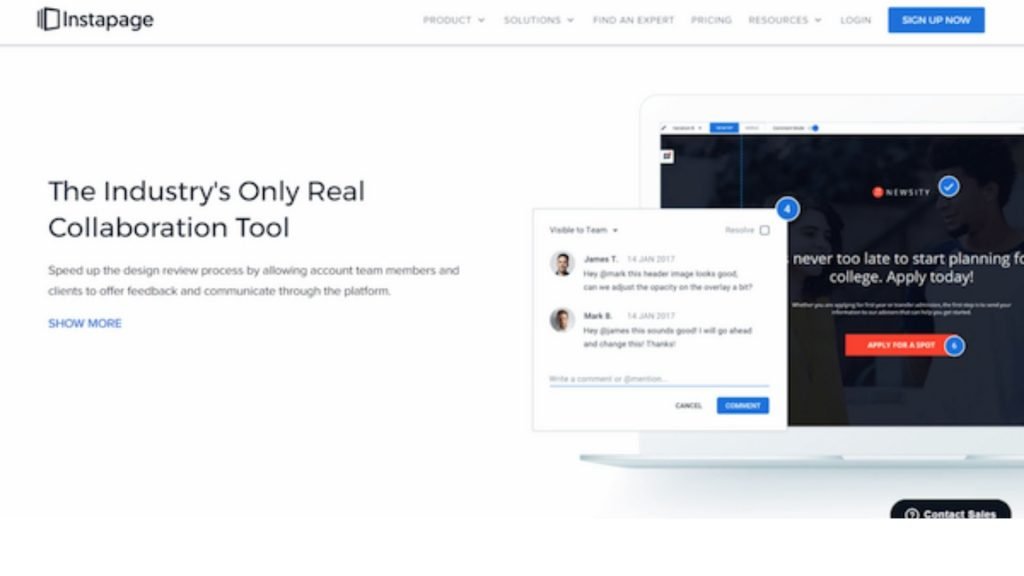 Instapage offers a drag-and-drop landing pages and other useful features like heat maps and lead capture forms. It is integrated with popular email marketing and CRM platforms like HubSpot, MailChimp and SalesForce. This tool offers paid plans starting at $68/month. 
20. Leadpages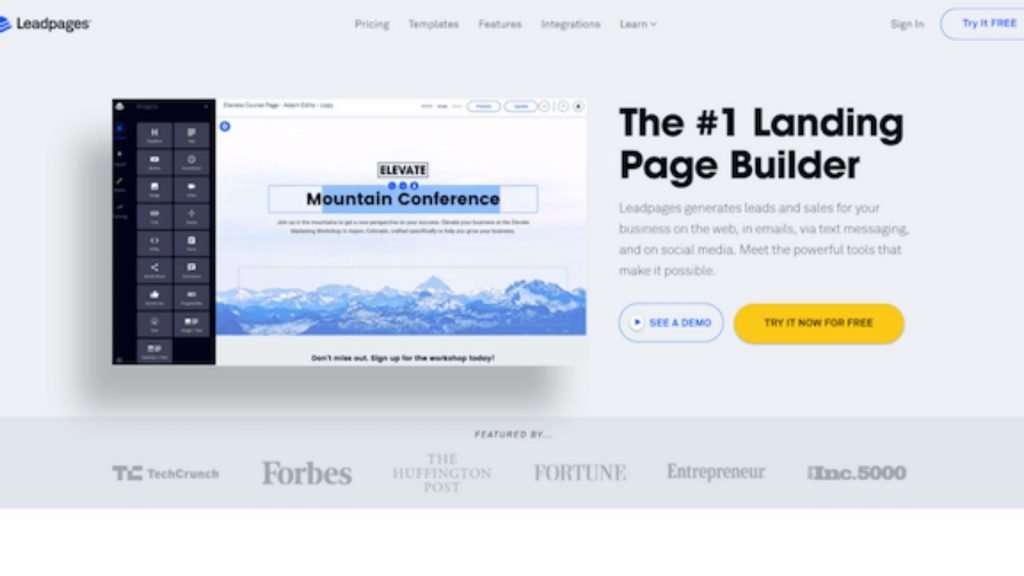 Leadpages is another tool that is highly praised in the community. It has an easy to use page builder and features that enable you to build Facebook ads directly inside the tool and built-in payment functionality forms. The paid plans start at $25/month.
21. ClickFunnels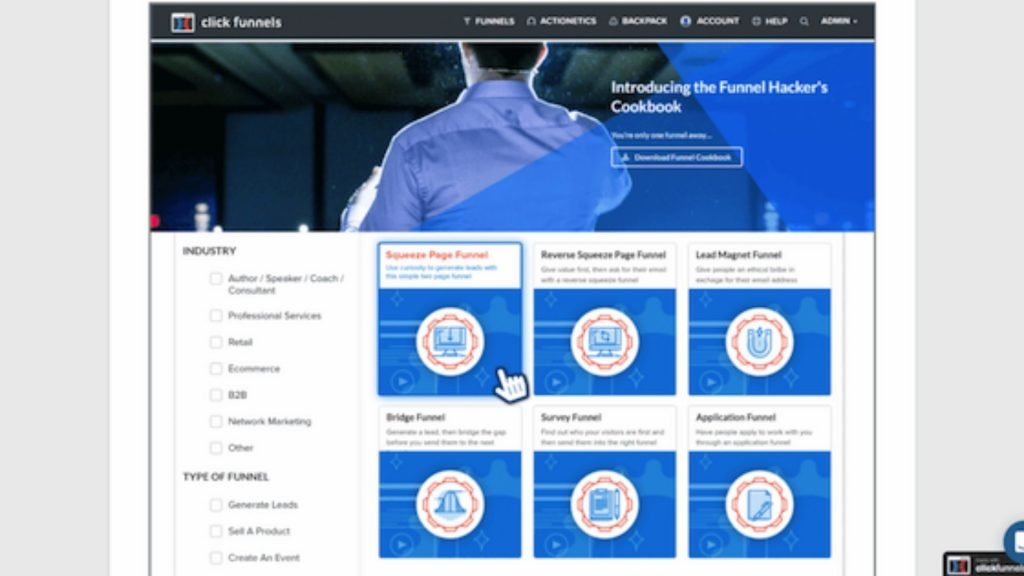 Clickfunnels is a landing page builder all-in-one solution and a sales funnel. It enables you to select from a variety of sales funnels and build the process out from there. It offers a 14 day free trial and paid plans start at $97/month after that.
Complete marketing automation tools
All-in-one marketing and automation tools remove the hassle of integrating multiple platforms together (such as your email marketing provider, landing page builder, popup builder, etc.) and instead combines all of these tools into one platform.
Additionally, many often include lead management and scoring features. While this can make managing leads easier, it typically comes at a higher price. So consider whether you'd like to go with an all-in-one solution carefully. Below, are a few top platforms:
22. HubSpot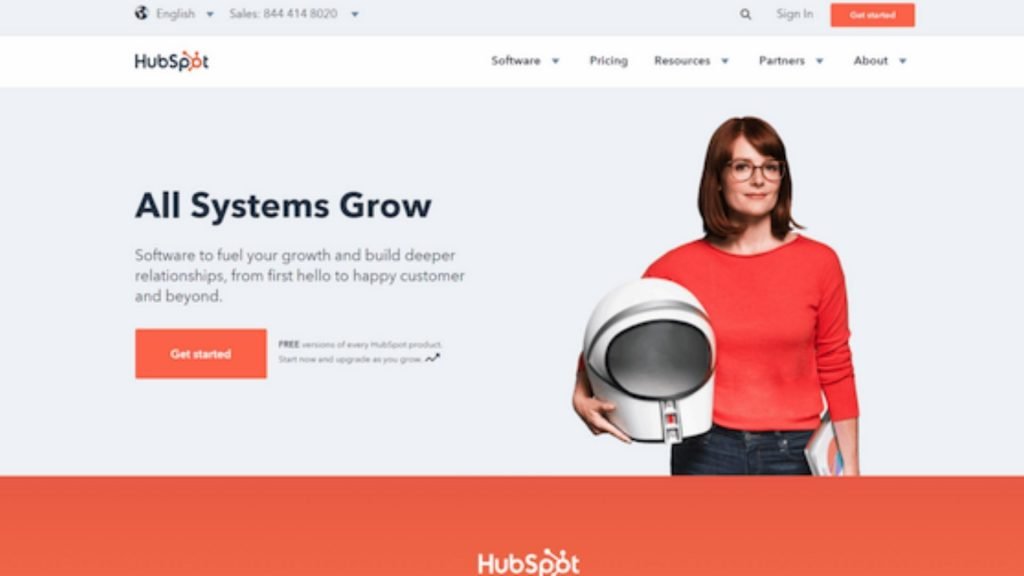 HubSpot is operating through three main platforms: HubSpot CRM, HubSpot Sales, and HubSpot Marketing. HubSpot is one of the biggest and most popular tools on the Market for SaaS companies and agencies. This is an all-in-one marketing CRM solution that offers a wide range of features for managing contacts, posting to your blog, creating landing pages, finding new leads, and more. HubSpot offers free plans, as well as paid plans and the pricing widely depends on the feature that you choose to use.
23. Marketo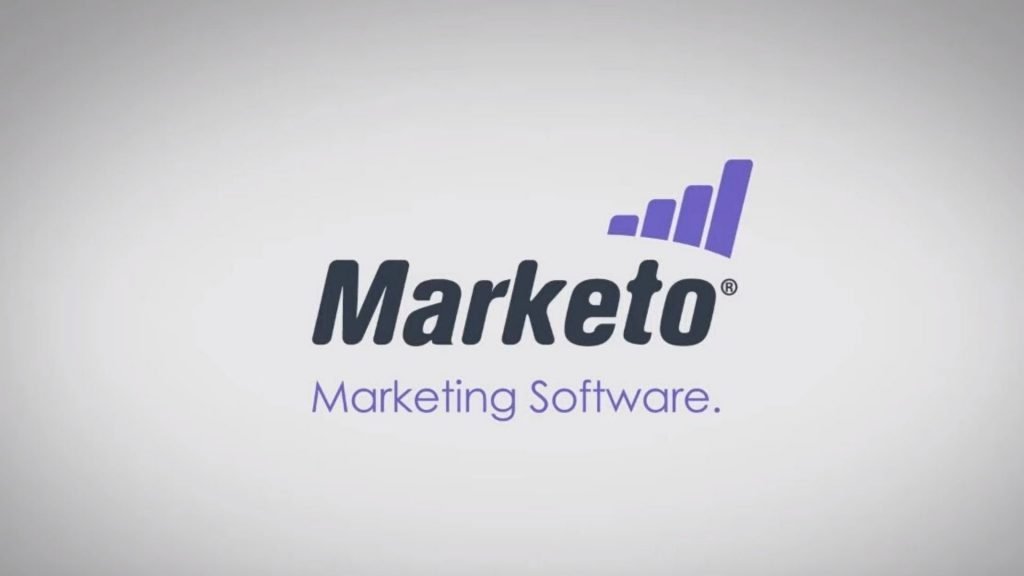 Marketo is also a solution that covers all-in-one. Marketo features lead management, lead scoring, email marketing, email automation and analytics. Pricing again has a wide range depending on the chosen features and it is given on demand. However, some information found among the users say that plans start at roughly $900/month.
24. Pardot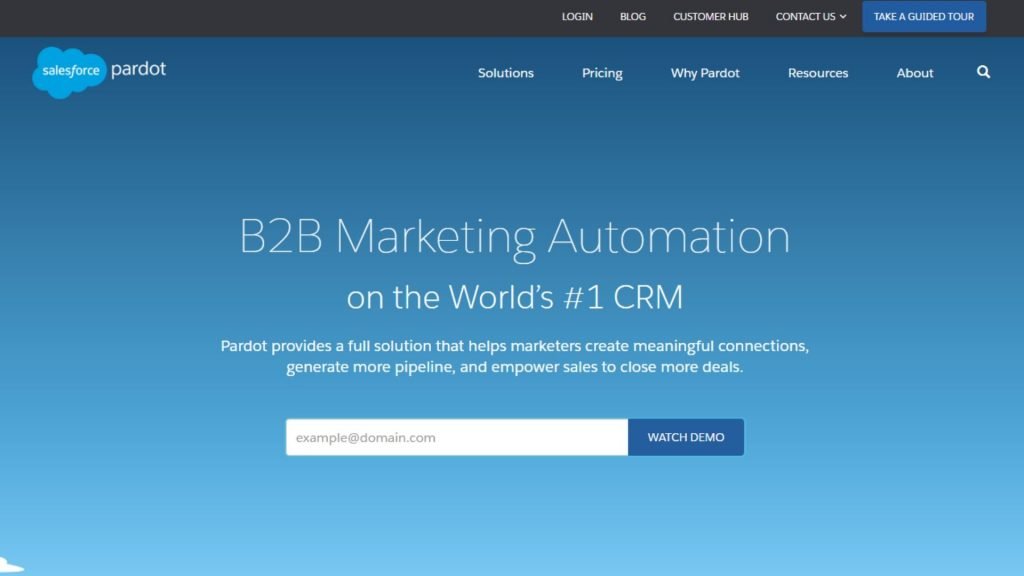 Pardot is an automation that you can use to create landing pages, conduct A/B testing, capture leads, integrate Google Adwords, create email campaigns, and set up email automation. Pardot doesn't offer a trial and paid plans start at $1,000/month. There is a demo available on their website that you can get by filling in a lead form na Pardot`s site.
25. Infusionsoft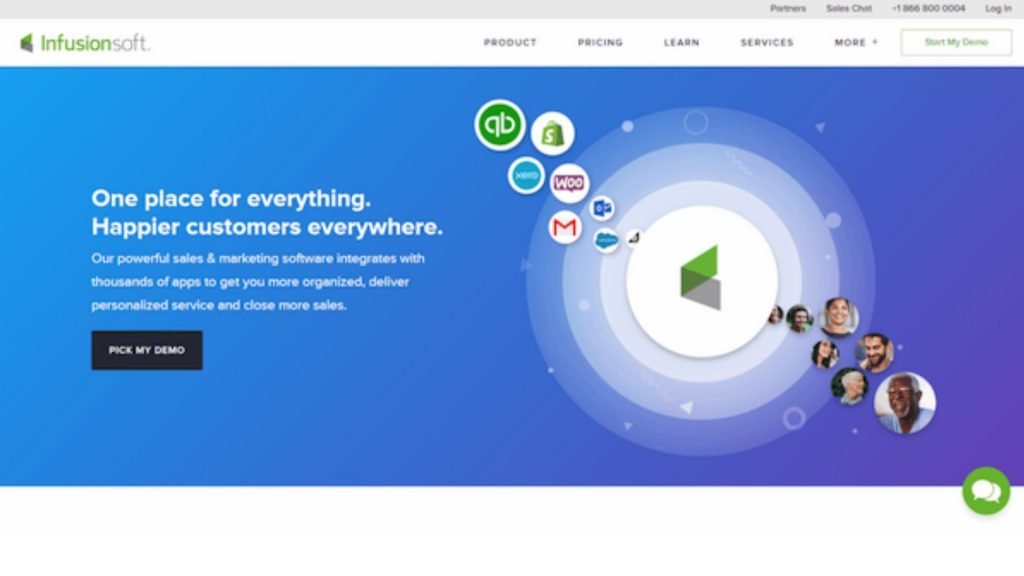 Infusionsoft is an all-in-one marketing solution for marketing automation and CRM. Using this tool you can manage contacts, score leads, create automated email campaigns, create landing pages, track website visitors, and more. A demo can be scheduled upon request and paid plans start at $70/month. . Free trial is not available.
26. SharpSpring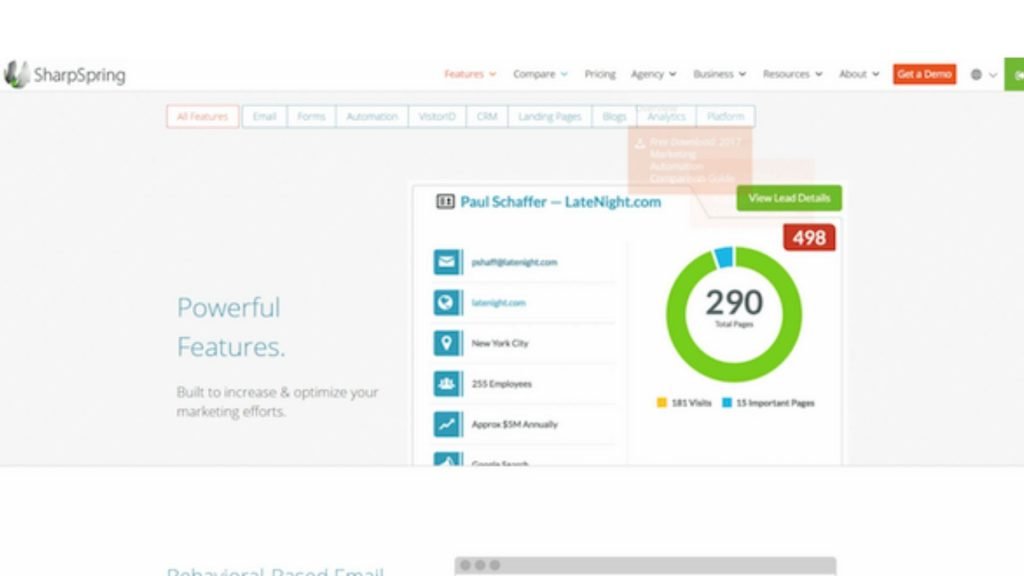 SharpSpring is also an all-in-one solution and has many of the features of the top players. It`s paid plans start at $400/month for 1,500 contacts. This platform also offers lead management features, lead scoring, email marketing and email automation. 
Process automation tools
Process automation tools save you time on dull tasks. These tools are used to find leads by notifying you of new postings on specific directories by sending you email notifications. This is useful for companies that use other directories besides their own web site, like for example Craigslist. They are also called IFTT for lead generation and other sales automation.
27. IFTTT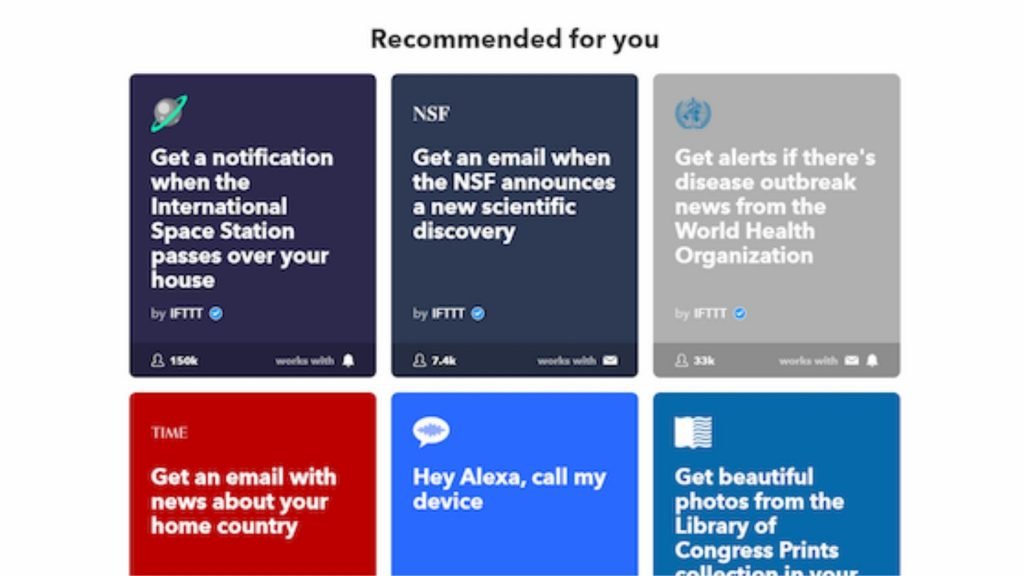 IFTT is a platform you can use to complete a specified action when another action happens, as the name itself says, having in mind that IFTT stands for "If This Then That". The simplest example is for companies that browse Craigslist for leads. You can use this tool to receive an email with that specific posting in your inbox, instead of searching for it directly on the directory. IFTT is a free to use tool.
28. Zapier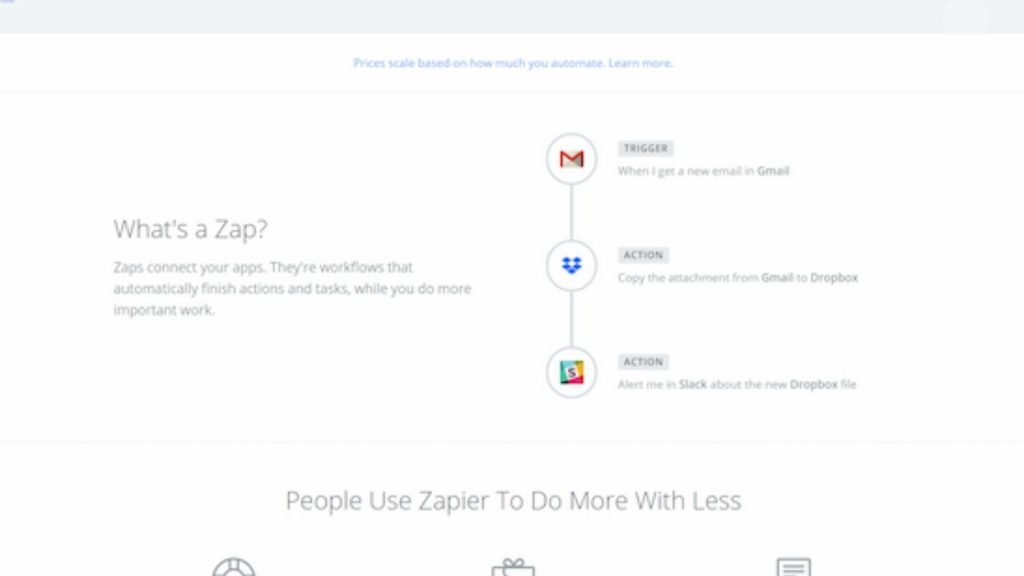 Zapier is one more "if this – than that" tool. Generally speaking you can create more elaborate actions. Zapier, for example, when you receive an email can automatically add it to Dropbox, then alert can be automatically created in Slack. Ths tool has free option, and paid plans start at $20/month. 
Live chat tools
Live chat tools are customer friendly tools that relieve the process of first contact for visitors on your website. These tools allow your team the opportunity to grab attention with a chat bubble that is clearly visible on your website. This gives potential customers a chance to quickly get in touch and get answers for whatever questions they may have about the product or service you are offering. 

29. Drift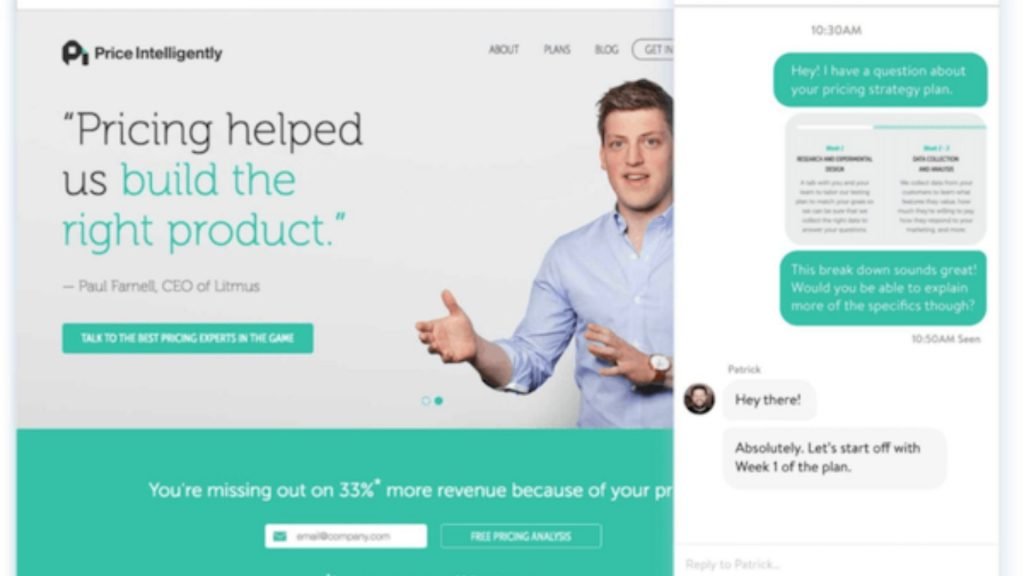 Drift is a live chat app that allows visitors on your site to get in touch with a member of your team. This app can be used for fre for one user and 100 contacts. Pricing starts at $50/month for one user and 1,000 contacts.
30. Intercom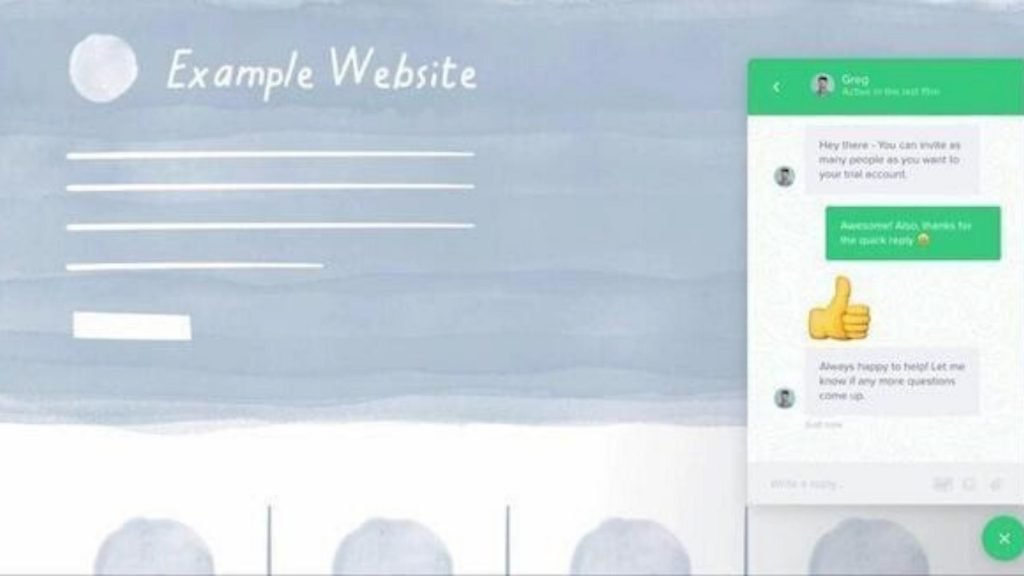 Intercom is another tool that besides the live chat, offers features for managing conversations, sending targeted messages, and publishing help articles on your site. Intercorn offers only paid plans that start at $49/month. 
31. Tawk.to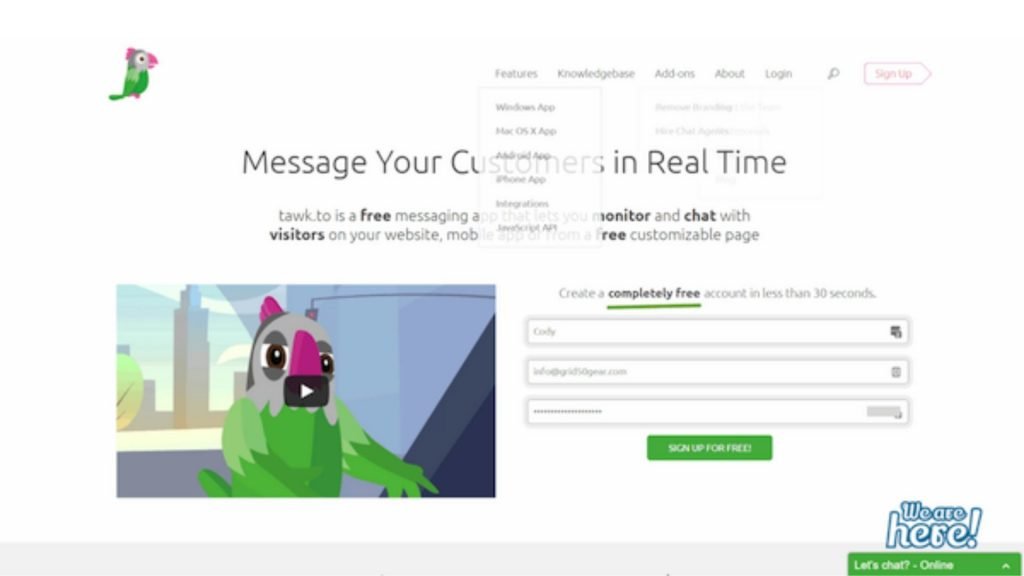 Tawk.to is a live chat tool offered as a WordPress plugin. This tool can be used for free with and as  a paid tool for $9/month.
32. Acquire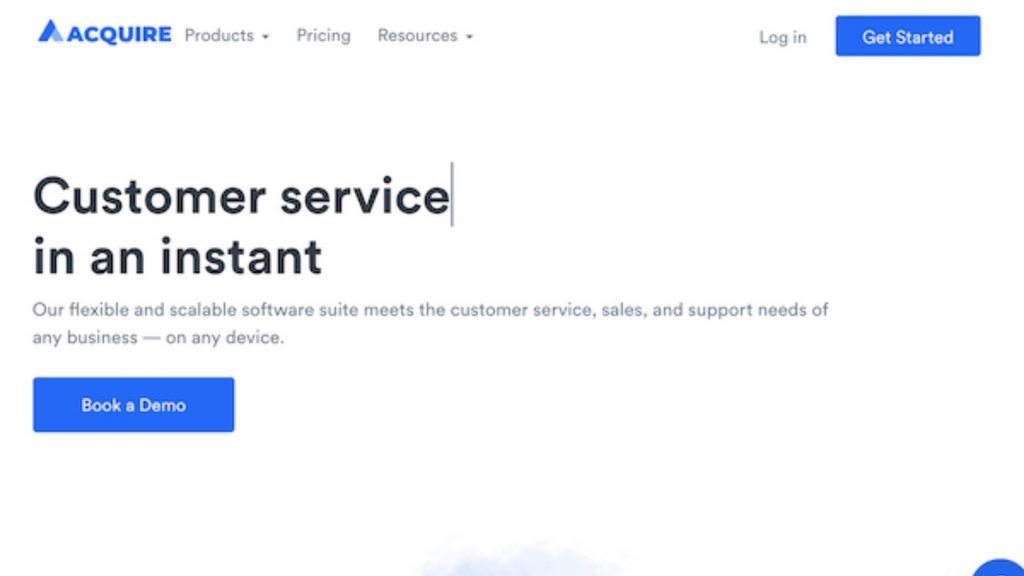 Acquire.io is a chat software that uses a lead bot. Using this tool you will be able to automate the portion of the chat process and qualify and convert leads faster. This tool enables you to answer customer's questions in real time. Pricing starts with a fixed platform fee for $300 per month billed annually plus $40 per month per agent. 
Social media & forum tools
These tools can help to save time finding leads on social networks such as LinkedIn and Twitter.
33. LinkedIn Sales Navigator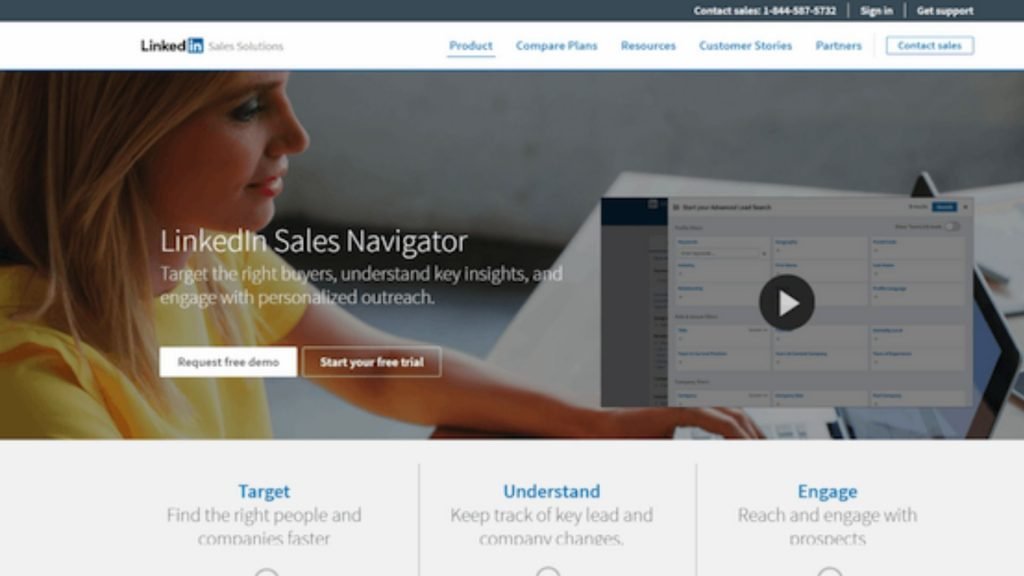 LinkedIn Sales Navigator is LinkedIn own tool for finding prospects. It provides a more advanced search filter, displays more detaild information for prospects at a glance (including phone number and job titles), lead saving, qualified lead recommendations, and InMail credits. Paid plans start at $65/month
34. Twitter Search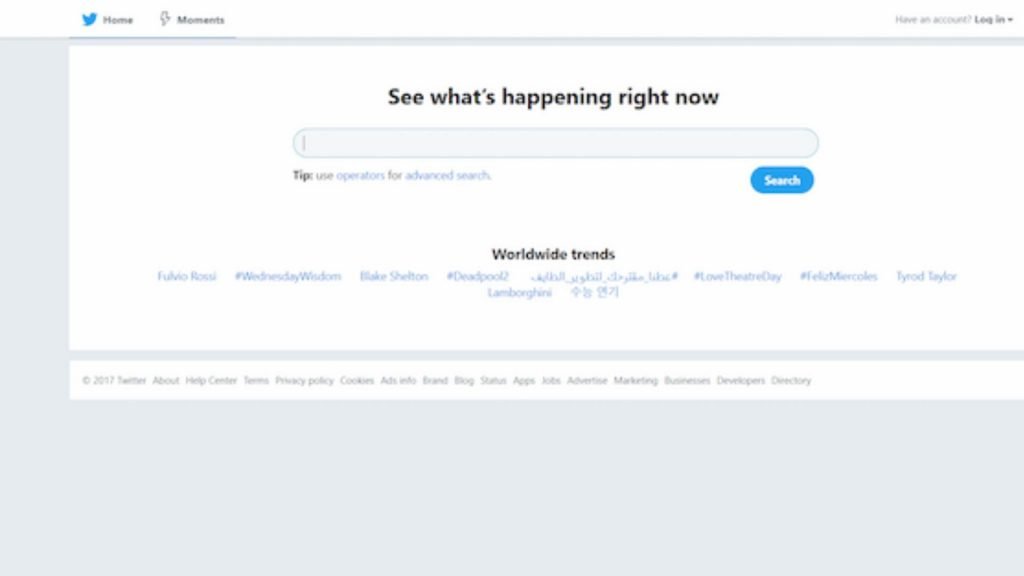 Twitter Search is a free search tool that can be used for finding prospects. You can search for tweets and people that have tweeted certain keywords. For example if you are in the car industry you may use the search for finding tweets and people that include keywords connected to your product like "car races", best "vehicle" or the name of your brand. After that you can retweet them or try to find a contact person or a direct employee's contact information using one of the email tools we mentioned in this list. 
35. Quora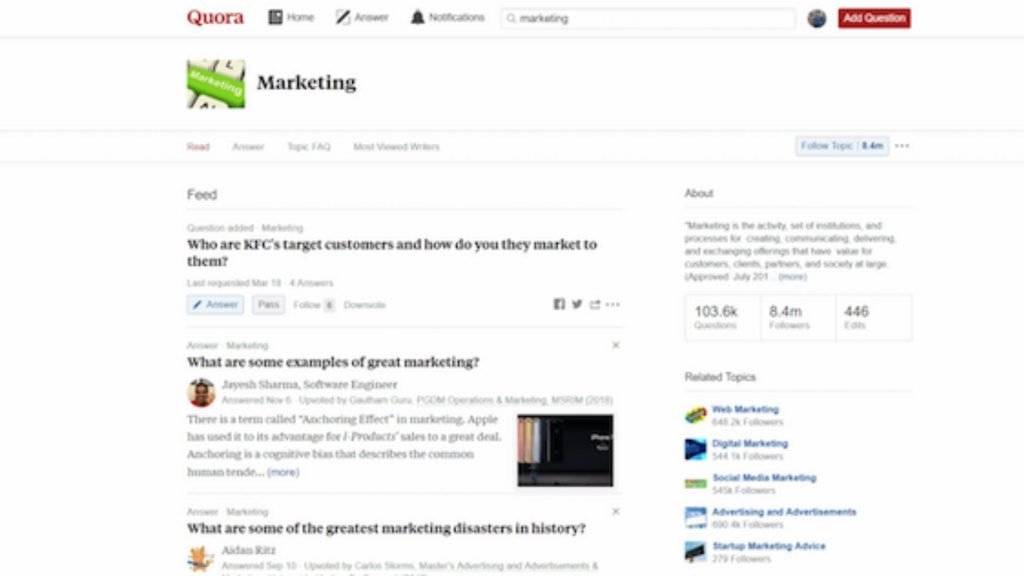 Quora is a good place to ask questions and get answers. You can use it as a tool to search questions from your target audience and provide them with answers. This works not only for the person who originally asked the question but also for future visitors. Quora is in fact a huge forum for people to ask questions, it's similar to Yahoo Answers, but generally the answers are wider, more detailed and provides more quality insight. Quora is free to use. 
Contest tools
Contests are fun and also a good way to start a brand awareness wave and get people to sign up to your email list. This will open up a chance to target them with email campaigns. There are a few tools that can help you create and promote a viral contest.
36. Vyper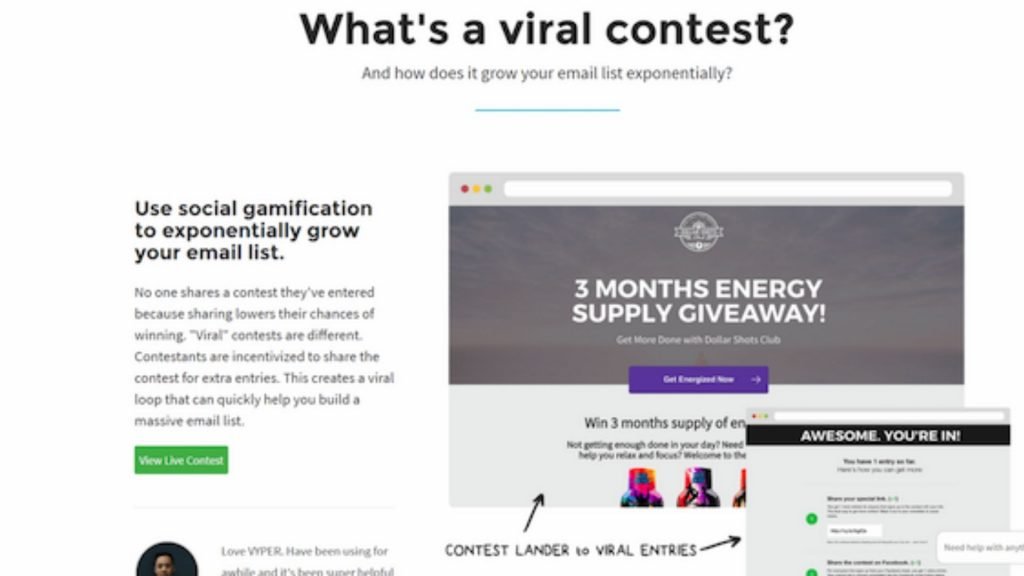 Vyper is a tool that you can use to collect participants information and to spread it viral. You can use Vyper for creating contests and give your participants a chance to earn additional entries by completing a form, following your social profiles or referring a friend. You can set the number of extra entries by your choice and increase the likelihood your contest will be shared. This way you create practically a viral loop that will help you build an email list faster.  Paid plans for Vyper start at $29/month.
37. Gleam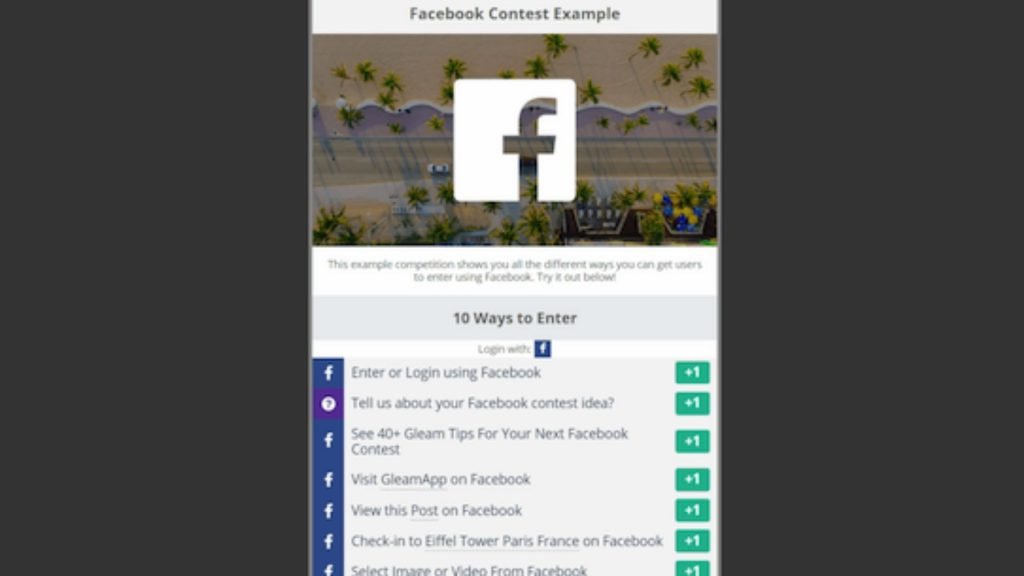 Gleam is another viral contest tool similar to Vyper. You can use it to create contests in order to increase engagement on Facebook, Twitter, Pinterest, Eventbrite etc. You can use it for free or a paid plan starting at $39/month
38. Rafflecopter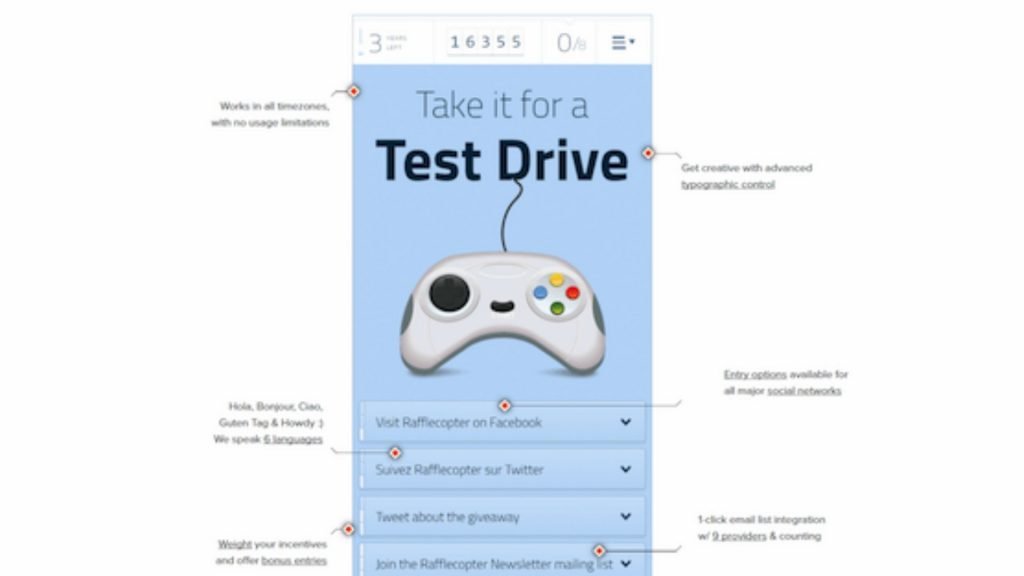 Rafflecopter stands for the easiest platform for creating contests fast. You can create the contest for free, but setting it free for use costs a minimum $13/month. This tool offers options for contest entry via email,  Facebook, Twitter, and Pinterest.
Survey tools
Survey tools provide valuable information for your targeted audience such as what websites they visit, if they like and use your website, how much are they willing to spend, etc. All this information is useful to improve your website or the overall process in order to meet their needs and desires. 
39. Qualaroo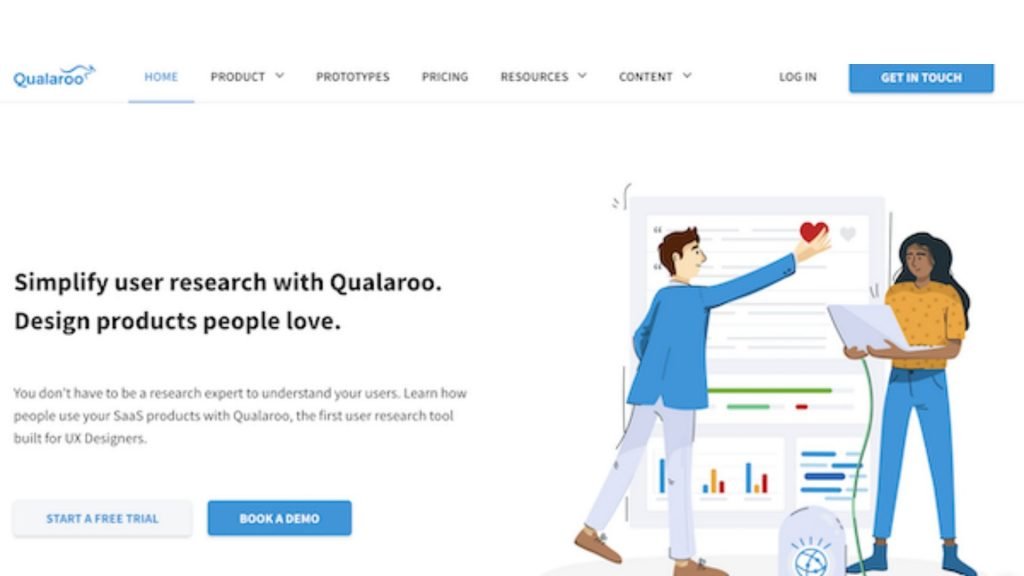 Qualaroo is a tool that gathers feedback and you can use it to collect answers to questions that will help you better optimize your site. You can use this tool for a survey or popup lead generation forms on your site. Paid plans start at $199/month.
40. Survicate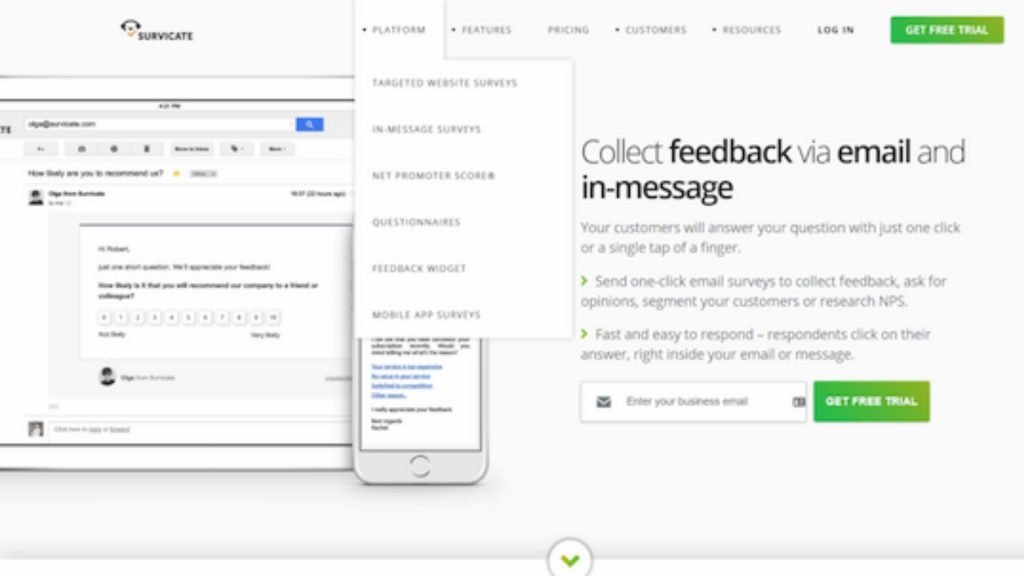 Survicate is also a tool you can use to collect feedback from your targets. Additionaly to surveys or feedback forms directly on your website, you can also embed a survey directly into an email. You can use this tool for free or as a paid plan starting at $169/month.
41. Google Forms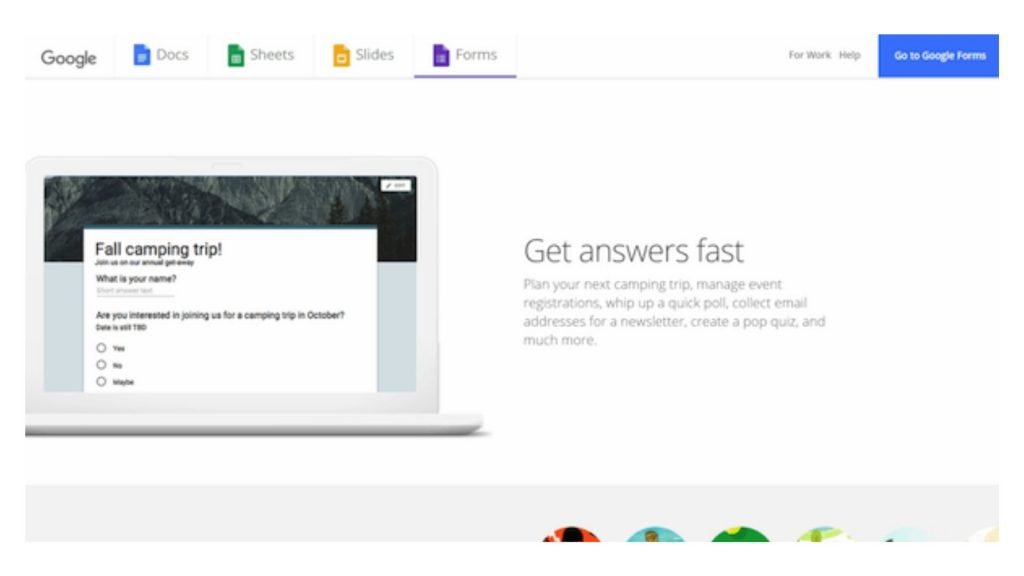 Google Forms is perhaps the most known survey tool today. Although compared to Quarloo or Survicate it won't have the level of integration and analytics it can still be useful in creating surveys. It's easy to use and it is free to use.
Calendar scheduling tools
Calendar tools are very helpful in lead generation. It shortens and cuts through the chase when you need to match a time that works for both your prospect and you. By allowing potential prospects to simplu schedule a time on your calendar you save both our own time and their time too to get to that sales call or demo request.
42. Calendly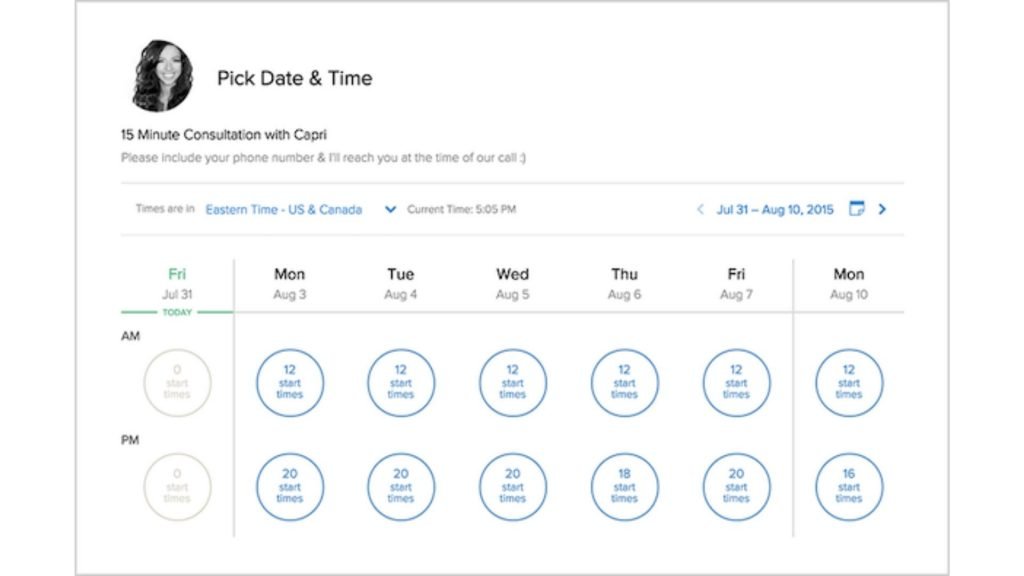 Calendly is a tool that simplifies the process of scheduling a time for a meeting, sales call, demo request and so on. With this tool, you simply set the times you are available and prospects can choose a time from your schedule that works for them. You can also slide a link of Calendly to your email signature. This tool offers a free use as well as paid plans starting start at $8/month
43. Doodle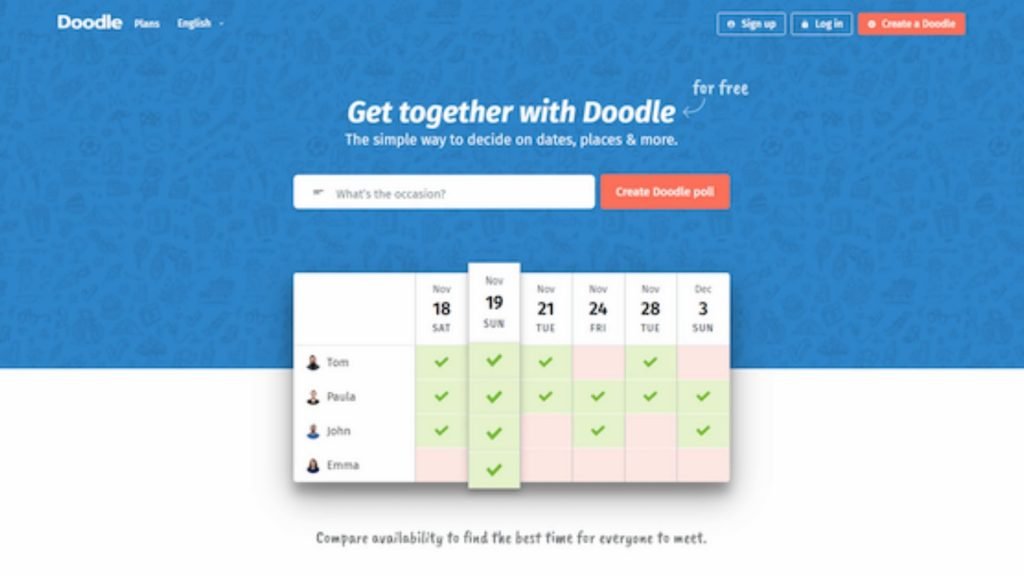 Doodle also enables you to ease the process of scheduling. It also has an additional option for voting for the best time, that can be really useful for scheduling meetings with multiple people. After collecting the votes, the organizer can pick the best time for the meeting. This tool also has option to use it for free as well as paid plans starting at $18/month.
Have you succeeded in reading each and every tool on this list? Congratulations! You are a dedicated reader!  Yes, you are right lead generation is a little complicated. It is very unlikely that you will be using all these tools and the choice of which tools work the best for you will be found in your business goals.
Recommended Posts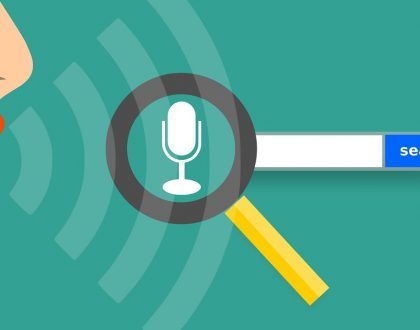 June 23, 2022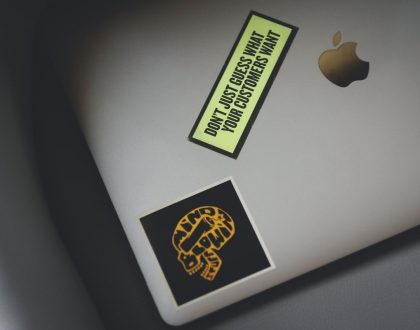 June 15, 2022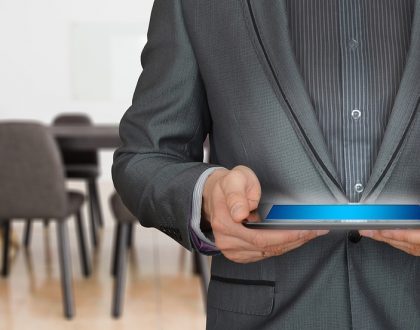 June 1, 2022
Privacy Overview
This website uses cookies so that we can provide you with the best user experience possible. Cookie information is stored in your browser and performs functions such as recognising you when you return to our website and helping our team to understand which sections of the website you find most interesting and useful.