---
Digital Marketing Trends for 2022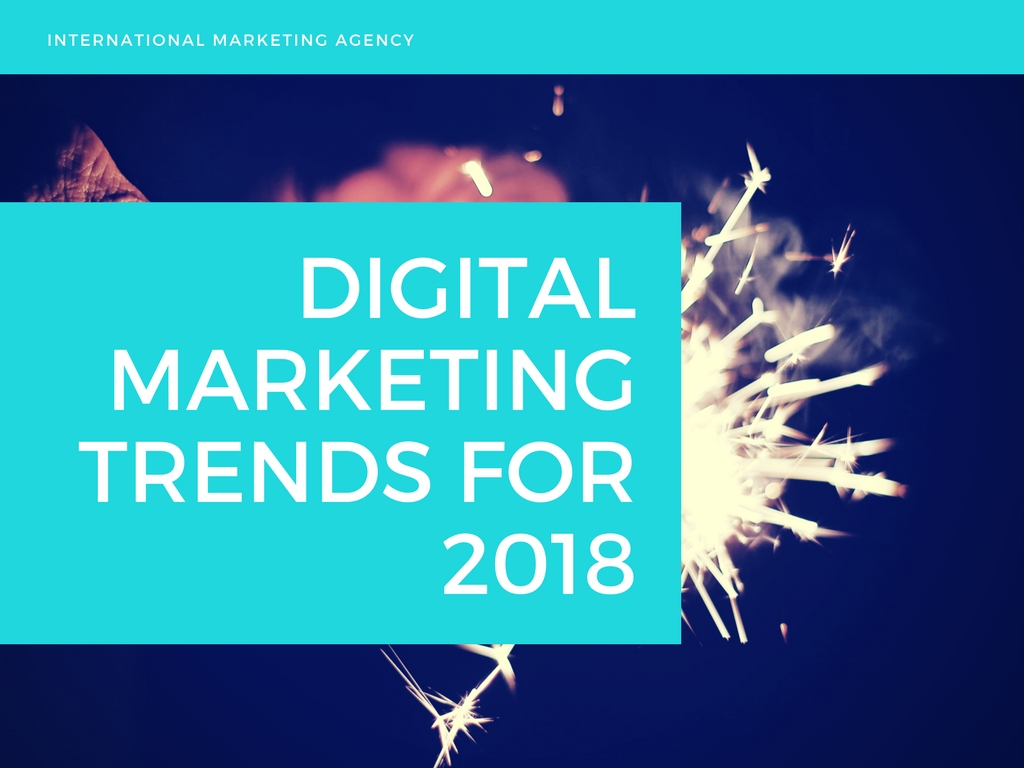 It is that time of the year when you look back at the successes you've had in the past year that is about to end, and to make plan for the upcoming one. Follow the latest trends that will show you the opportunities how to improve and innovate the marketing techniques. International Marketing Agency' team made some research for strategies that increase brand awareness, capture qualified leads and help your sales teams increase revenue.
Here are some of the trends and helping solutions that comes in 2018 and will become a future challenge for your company:
Content Marketing to Attract and Engage Prospects
Posting images, videos and text on your social media accounts should be the main strategy. Social media content creation is what makes your website to be visited, make people follow you on social media and turn them into fans. It is all about delivering the right information to your prospects at exactly the right point in the customer journey.
Our examination leads us up that articles are those who makes one company be learnt by people. In that way the companies that advertise online, use content marketing. Taking into consideration, you should create engaging in-depth content that contains strong visual element to attract prospects and reach more people by learning them about the content they want to consume and giving them more of it.
Reach Prospects with Facebook and Instagram Advertising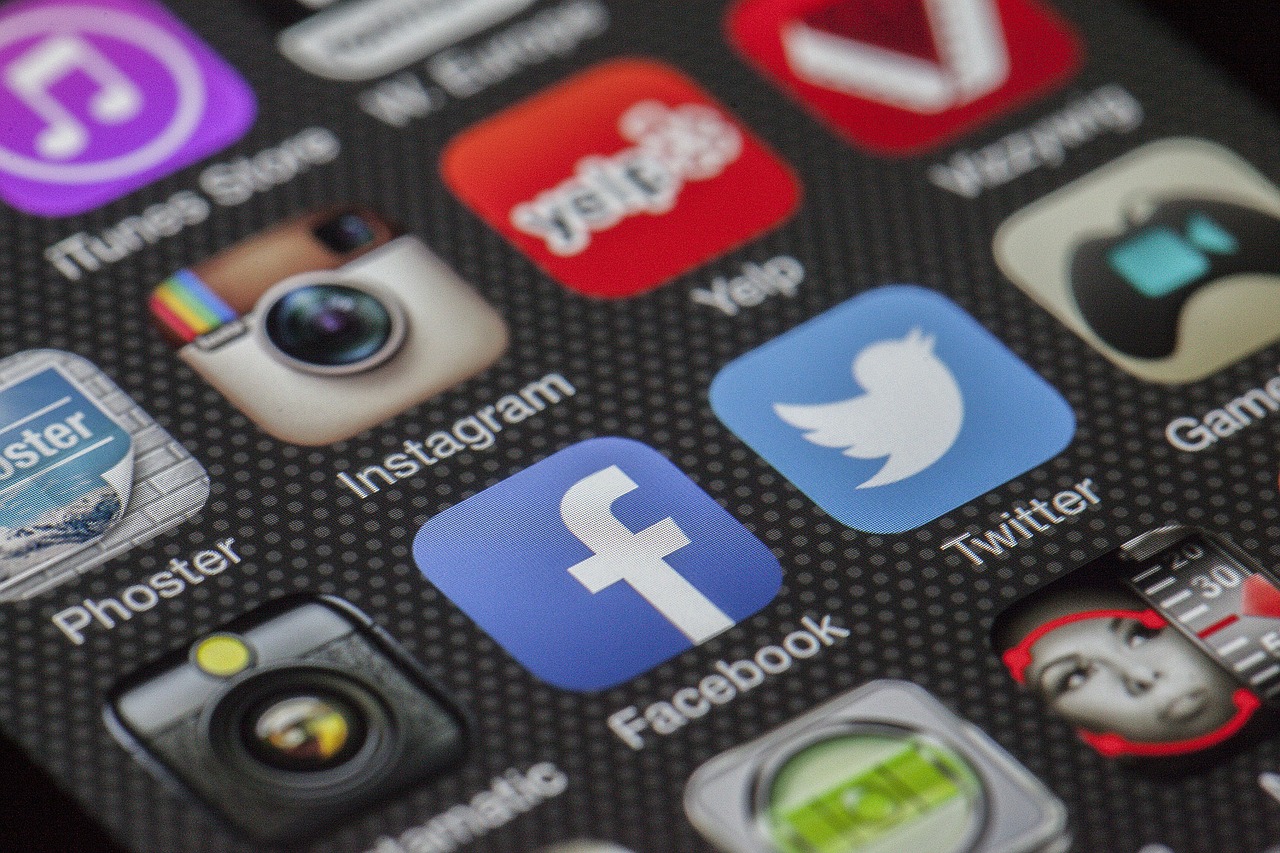 (Determine – join – connect – build relationship – engage in a conversation)
Keeping in mind that there are over 2 billion active Facebook users, makes it the perfect Advertising Platform. Also over 200 million use Instagram Stories means that brands interested in connecting with this social network must take the time to master Instagram Stories.
With just few video ads, you can improve engagement and prospecting. You can also help people to remember your messaging since people remember video almost five-times better than the text.  Advanced targeting can help you to reach the right people in a more accurate and efficient way. More noise on Instagram means:
Better audience targeting
Better executed creative
For maximum gains you can combine the advertising with other digital marketing practice. Sharing good content with your social networks can spread easily and increasing the visibility with new leads.
Video Video Video
As we said video is better to remembered than the text. Research into exactly what your target audience is looking for and test different content to see what works the best. You need to follow the rule of 'design for sound off, delight with sound on'.
The center should be the story by concentrating on the value, not the sale. Also it should be short and to the point- immediately convey its value and answering the question ''why should I watch it? ".  Take risk, be creative and take chance on being funny.  Our advice to play tactically so your video get found easier in search engines:
Host it on your own domain so how to derive the maximum SEO value from your video;
Increasing the likelihood by enable embedding on your video;
Avail of video sitemaps;
Considering that one of the most powerful methods you can use for video marketing is to educate your audience, you can teach your customers how to use the product, provide useful tips or create a webinar to showcase your industry knowledge. It can also provide social proof for your product or service.
Being Mobile Friendly is Important for Your Business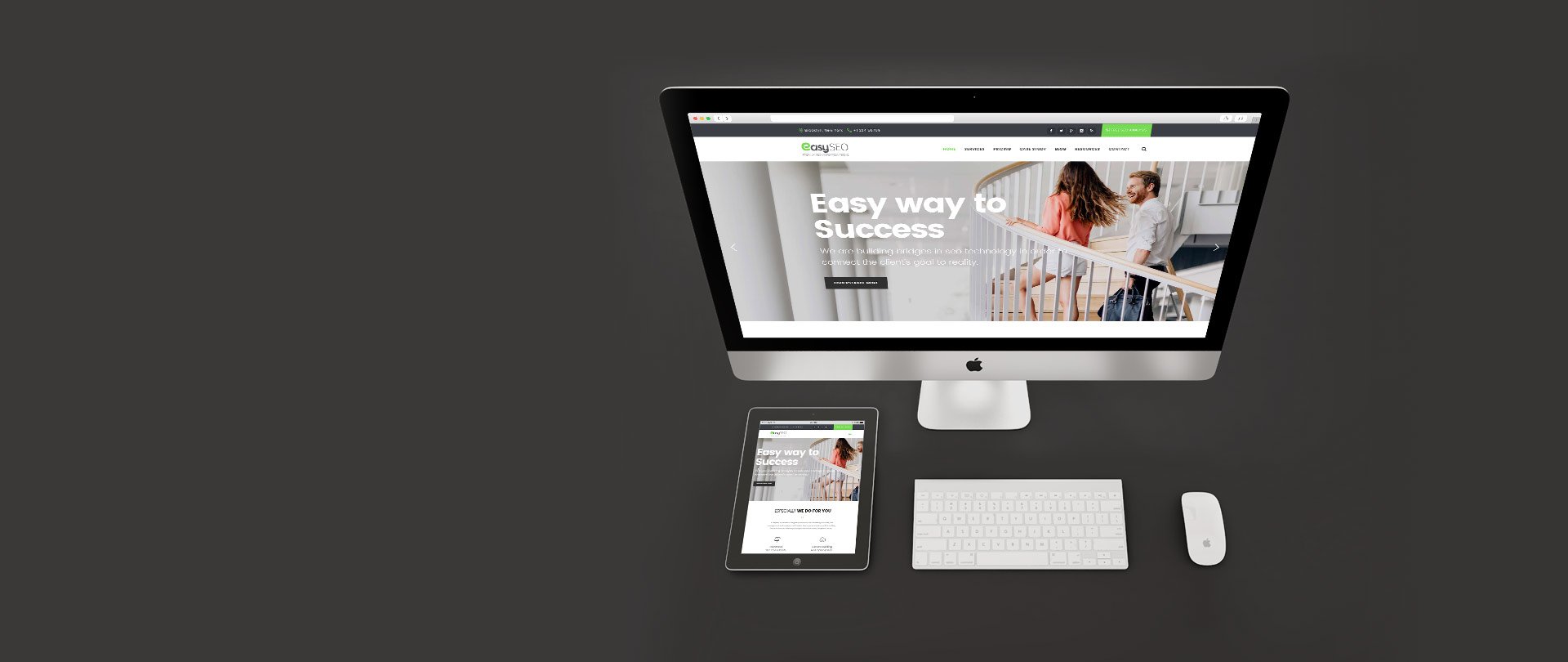 If your business's website is designed only for PC's, you're missing out on over half of the market. Research found that people are spending more time accessing the internet through their mobile devices than through their PCs.
Average consumer is spending more time browsing on a mobile devices than on a desktop or laptop. If your website comes up in their search results and is easy to access, you can gain an immediate new customer. It is a more effective way of reaching customers than desktop searches, and can quickly result in new customer interactions and sales.
The Power of Messaging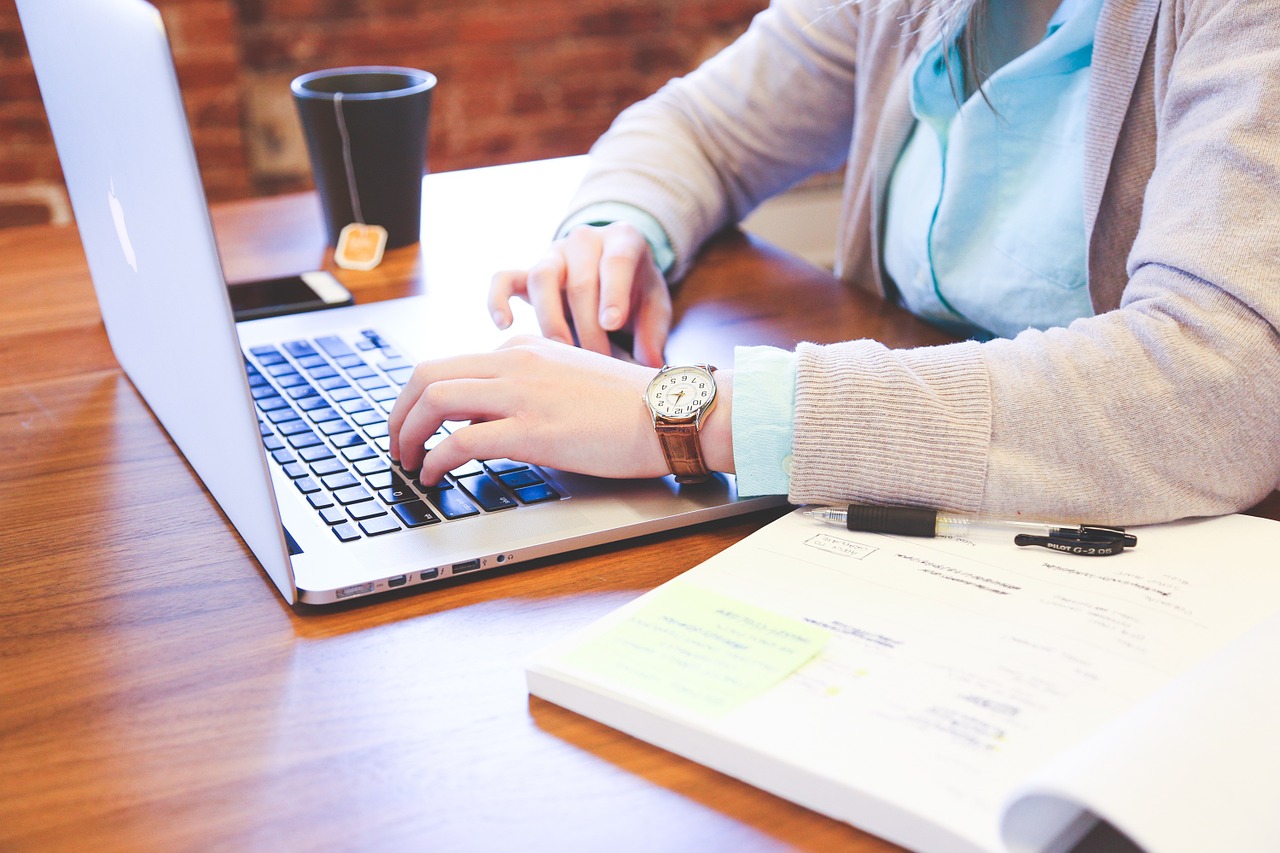 Without a doubt, messages are the one of the key ingredients to grab digital marketing success in 2018.
They are well equipped and instinctual and also have the ability to improve form continual learning algorithms and actively serve to meet the high demands of the fast-paced digital world.
It will continue to play its role in customer service because is directed to the right people and responded and responded from them. On the other hand, it will be an essential part of every organization's marketing, sales and customer service very soon.
Strong Integrations Make a Strong Platform
The challenges of managing messaging, sales, and customer service platforms underscores another trend that was clear at INBOUND17.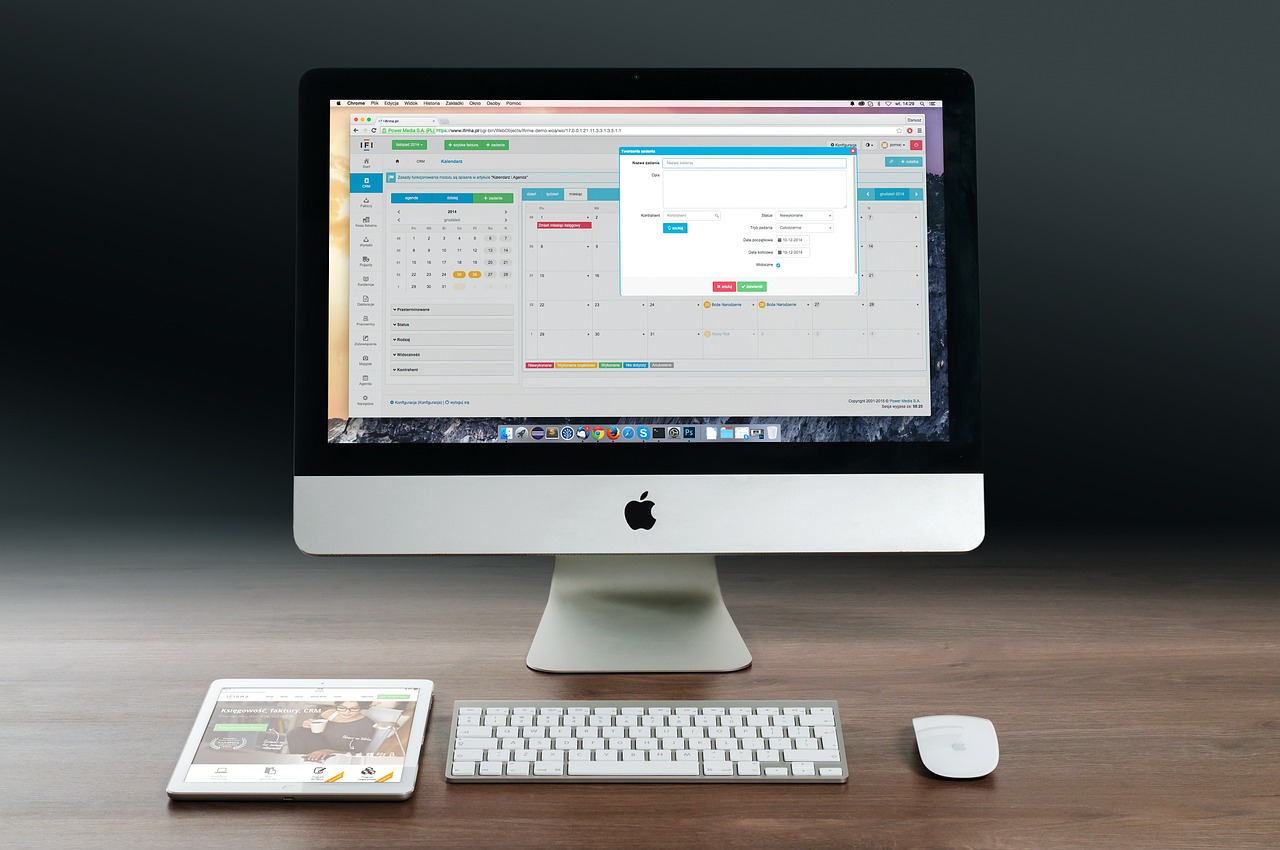 Open and integrated, equal flexibility, adaptability, and power. The platforms and tools offer more integrations, and establish good working relationships with their integration partners will offer their customers better tools, and will better adapt to the rapidly changing marketing landscape. Something that everyone should look for in their marketing tools is an open platform with a number of strong integrations.
'Humanity' In the Digital World
In this era of online two-way conversations, can make brands have personalities that our target audiences – customers, prospects, advocates, members of the press, etc. If we try to translate humanity into compelling marketing data it will be like flattening a 3D image- always something essential is lost along the way.
As we strive to reach audiences personally in an increasingly digital, unfeeling, and omni-channel industry, here are some ideas on how to put the customer experience first. Let's get back to the basics.
Design with customers in mind
Personalization at scale
Listening Skills
It's more important than ever to think about the human side of marketing. As a consumer, think of the ways you appreciate being engaged. In many cases the answer lies in transformation. As we reformulate our approaches, goals and corporate environment in response to what the customers are telling to us, it takes place inside the industry as a whole. All we need to do is listen to what our data is telling us and be agile in response.
Conclusion
The face of digital marketing is rapidly changing and as intimidating as it may be; the year 2018 will surely present loads of new opportunities which businesses can take advantage of. Making a complete digital marketing strategy and staying above the trends can help you as a marketers/agencies to find better ways to reach out to customers, convert leads, and retain their current consumers over your competition. Well, maybe these trends would not last forever but make sure you make most of them when they are actually there.
Recommended Posts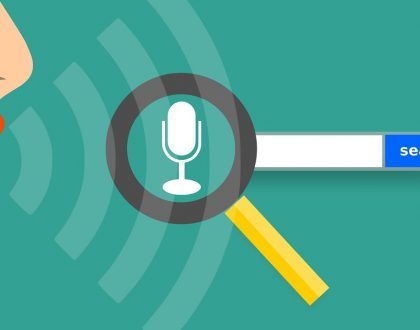 June 23, 2022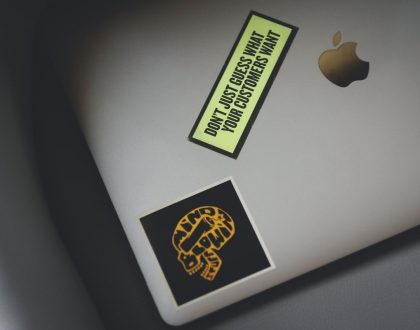 June 15, 2022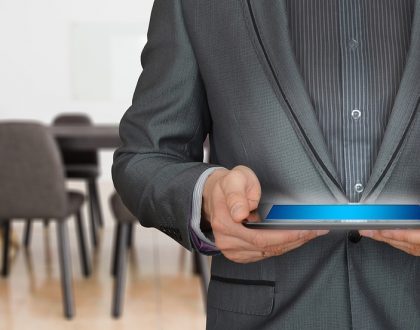 June 1, 2022